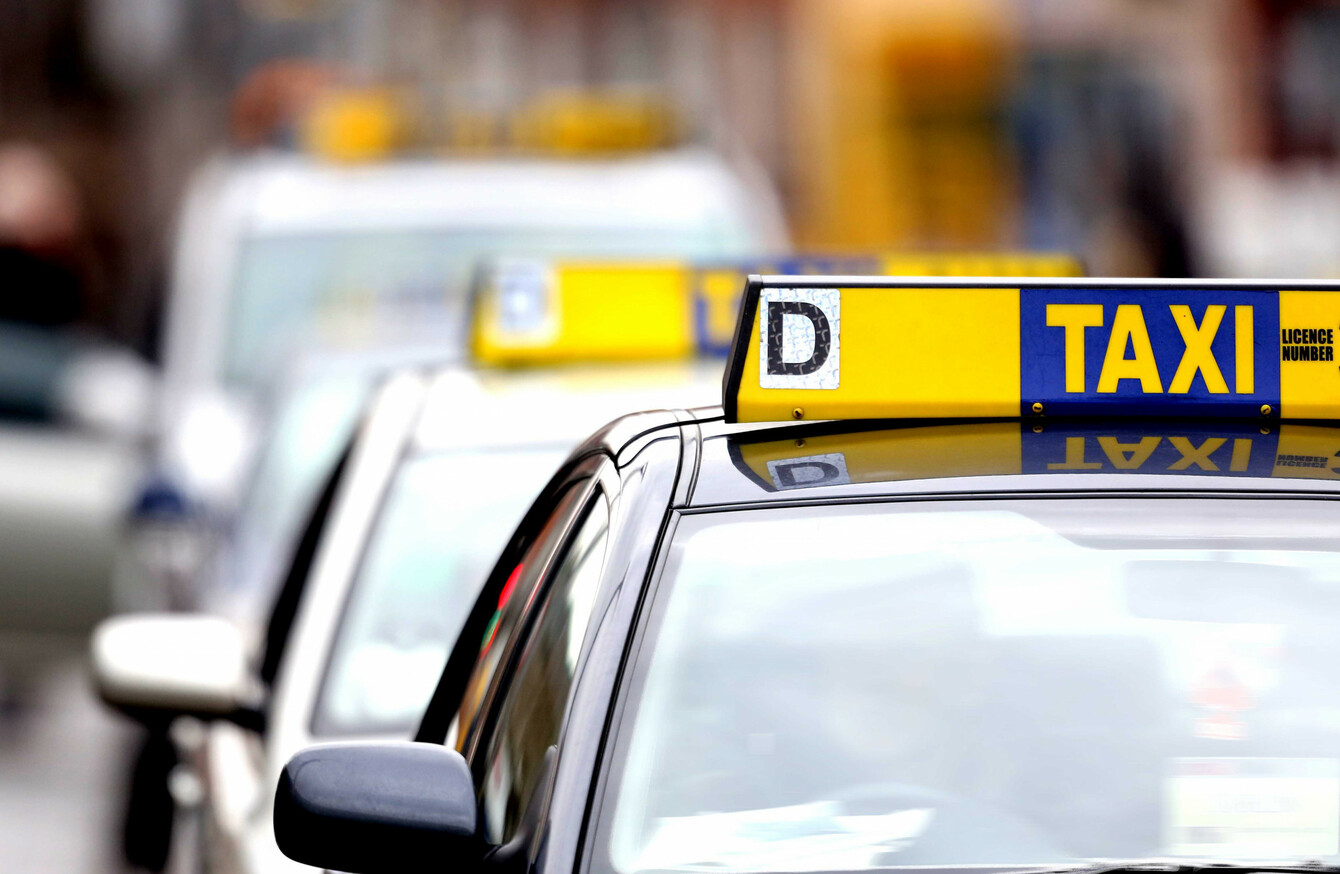 Image: Wanderley Massafelli via Rolling News
Image: Wanderley Massafelli via Rolling News
TAXI FARES ARE set to be increased by 3.22% after the National Transport Authority signed off on a proposal for the fare change today.
In July, the NTA announced that it had been recommended that taxi fares increase by 3%. That came after the Taxi Fares Review which said that costs of operating a taxi had increased by this amount since the last price rise in 2015.
Today, the NTA board met to consider the review. The board approved the proposed increase in taxi fares by an average of 3.22%.
This is set to come into effect on 1 February 2018.
Once the new fares take effect, your journey into town, or into work, that costs €18, will cost around €18.70.
Here's a breakdown of how it'll affect your journey:
An €8 journey would become around €8.40
A €10 journey rises to around €10.50
A €15 journey rises to around €15.65
A €20 journey rises to around €20.80
A €30 journey rises to around €31
For the taxi driver though, the cost of this rise can be high.
Back when the increase was recommended to the NTA, some taxi drivers told TheJournal.ie that the fare changes will act as a deterrent for people to get taxis and that the costs of recalibrating the taxi metre means that it's not worth that hassle.
Once the fares go up, all taxi meters will need to be recalibrated to adjust to the new fare system.
Getting that done can cost up to €100, some taxi drivers told us.
Furthermore, the devices need to be checked by the National Standards Authority of Ireland's Legal Metrology Service. This costs a further €86 to be done by the NSAI's chosen accredited verifier.
The penalties for not changing over can be costly.
If a taxi meter is not calibrated correctly, the driver is liable to a fine of €250. And if the device is not 'sealed' by an accredited verifier, then a fine of €80 applies.
Bill McSweeney, from Irish Taxi Tours, told TheJournal.ie that while the cost of operating a taxi is indeed rising, a rise of 3% is "totally negated by the cost associated with having to recalibrate and re-seal the metre".
"People wonder why taxi drivers are cynical," he said. "We're required to get the meters recalibrated every few years anyway.
So we could go get it recalibrated as we're required to do, and then have to spend the same money when the NTA raise the fares a few months later.
With reporting by Sean Murray.