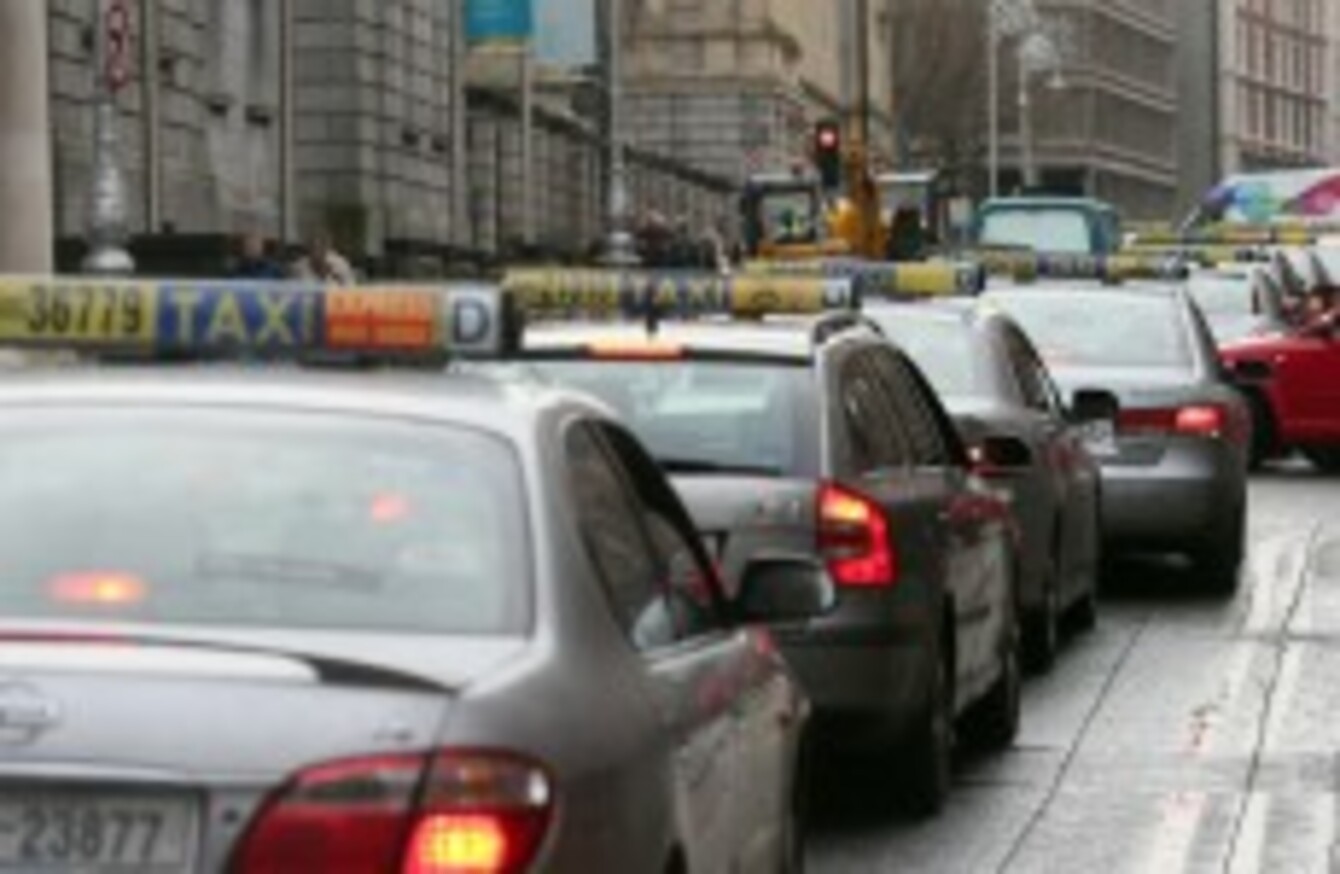 Image: Laura Hutton/Photocall Ireland
Image: Laura Hutton/Photocall Ireland
TAKE TAXIS OFTEN? Come Easter 2015, it's going to get a bit more expensive to take those trips.
The Board of the National Transport Authority met today to consider the recent Taxi Fares Review and the review of Taxi Regulations – and decided to increase the maximum taxi fare by an average of 4%.
The price hike will take effect on April 30, 2015.
The board also decided to simplify the fare structure by reducing the number of fare bands.
Here are the new figures for national maximum taxi fares, which will take effect on 30 April:
These are the current fares:
In addition, the National Transport Authority said that a special premium rate will apply from 8pm on Christmas Eve to 8am on St Stephen's Day, and from 8pm on New Year's Eve to 8am on New Year's Day. The initial charge during these periods will be €4 and then Tarriff B (night time) applies.
Taxi fares are reviewed every two years.
There were no fare increases in 2010 and 2012, but the 4% increase was proposed in 2012. The board said there was an increase of 4.7% in the consumer price index since 2010, as well as an increase in the cost of operating taxis throughout that time.
The board also brought in some updates to taxi regulations. Meanwhile, annual licence renewal fees will go up to €150 from €125, but will be reduced to €75 for a wheelchair-accessible vehicle.