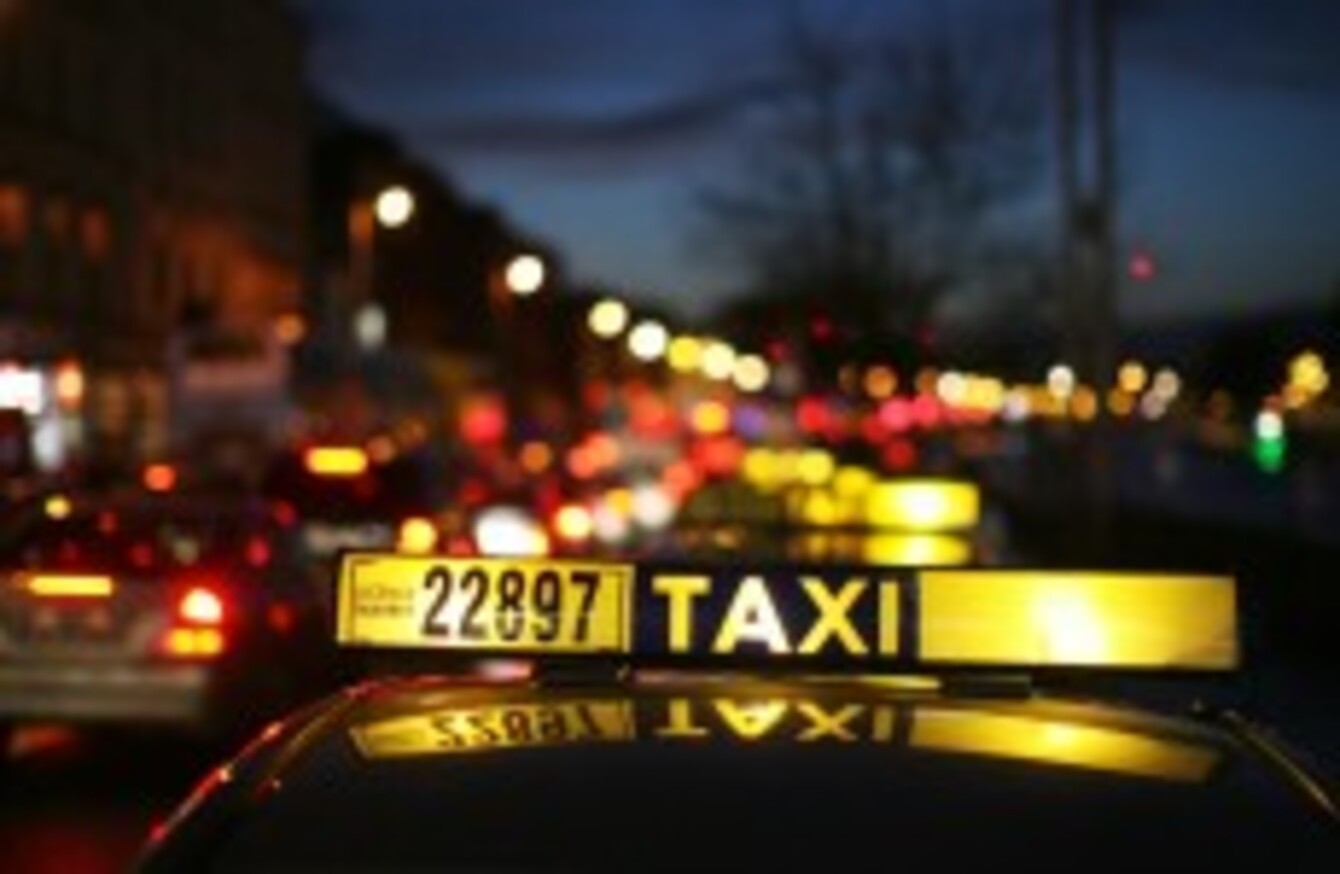 File image.
Image: James Horan/Photocall Ireland
File image.
Image: James Horan/Photocall Ireland
Updated at 1.14pm
THE PRESIDENT OF the Irish Taxi Drivers Federation says some drivers never return to the roads after being subjected to violent incidents.
It follows the latest 'carjacking' of a taxi in Dublin city yesterday.
One of the men in the stolen car died after it crashed a short time after it had been taken from the driver, in the Dublin 8 area.
The driver, a non-Irish national, had been forced out of the car close to the Oliver Bond flats.
A second man, who was driving the vehicle, is being questioned by gardaí.
"It's not just that man's car that's gone — his business is gone as well," John Usher said.
"That man has no job to go to today. He has no income."
There have been a number of similar carjackings in the Dublin area in recent months, including an incident last month when a 15-year-old boy stole a taxi at knifepoint in Terenure, before crashing it a short time later in Cabra.
The aftermath of yesterday's crash in Dublin 8.
However, Usher said he does not believe there's any pattern to the attacks, and that taxi operators are simply an easy target.
He said such attacks can have long-term effects on victims.
"Over years I've seen people attacked in different ways.
What happens with people, particularly if they're in any way elderly, is that they just stay away.
"You get such an awful fright, so some people just don't come back to the business."
Usher said his organisation was looking at a number of safety devices that could be employed by drivers, including one that shuts off the car's engine a set distance after it's stolen and driven away.
"That's one of the items we're looking at at the moment. The idea is that it allows the attacker to get a certain distance away before cutting out.
It wouldn't stop the attack taking place, but it would stop a crash happening at least.