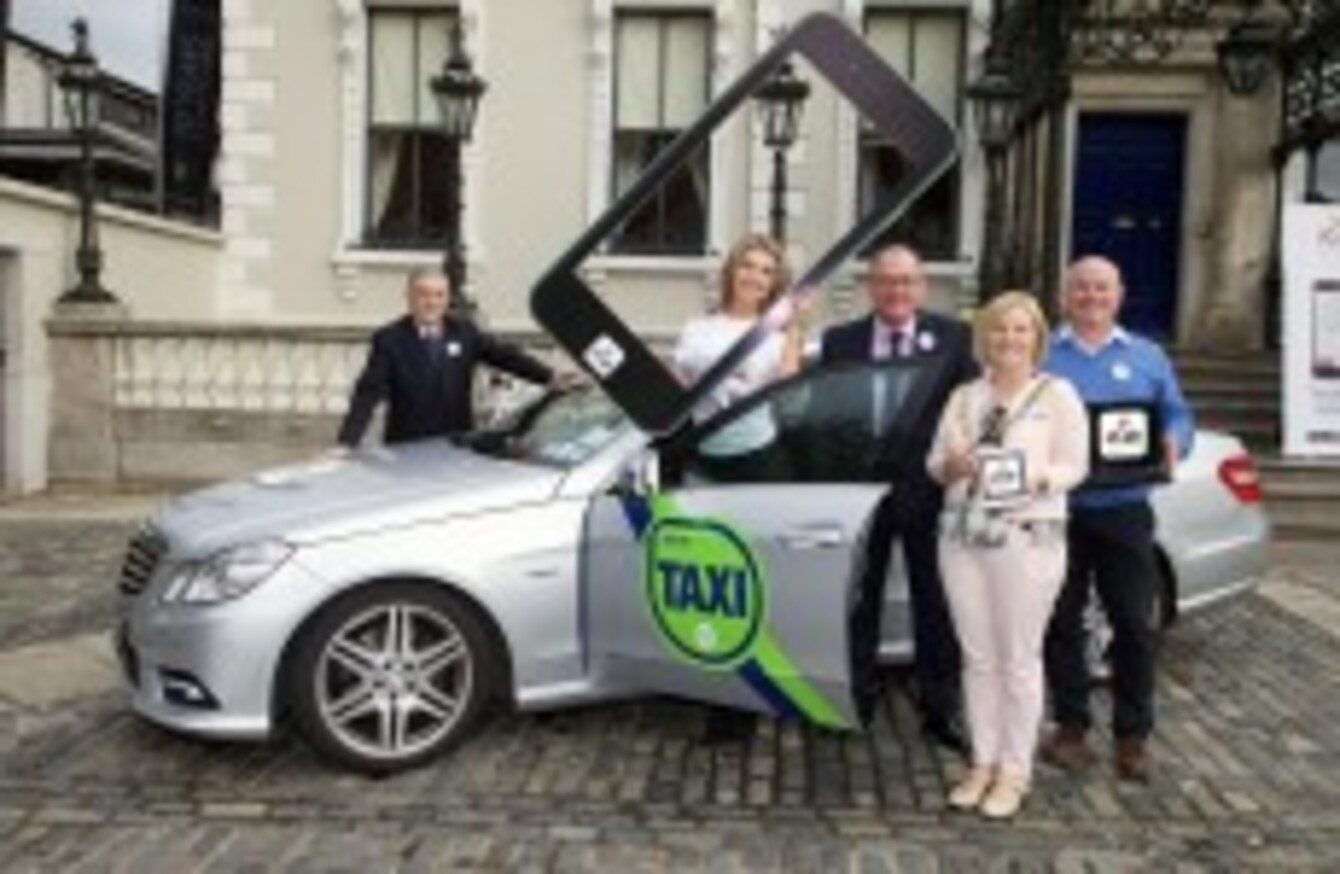 Dublin Lord Mayor Críona Ní Dhálaigh with representatives of Xpert Taxis, National Radio Cabs and VIP Taxis at the Mansion House
Image: Lensmen Photographic Agency, Lensmen Photographic Agency
Dublin Lord Mayor Críona Ní Dhálaigh with representatives of Xpert Taxis, National Radio Cabs and VIP Taxis at the Mansion House
Image: Lensmen Photographic Agency, Lensmen Photographic Agency
THREE OF DUBLIN'S largest taxi firms have come together to launch a new app that allows users to order, track and pay for their taxis through their phones.
The eCab app – a collaboration between Xpert Taxis, National Radio Cabs and VIP Taxis – is being launched today with the aim of providing a "more professional and higher quality taxi service" than existing competitors.
The partnership will see a fleet of close to 2,000 cars being readily available to collect and drop customers in the greater Dublin area.
All drivers signed up to the service will be garda vetted, uniformed and trained by the participating taxi companies.
Dublin Lord Mayor Críona Ní Dhálaigh welcomed the initiative ahead of its launch, saying the companies involved are "setting the standards for the Irish taxi market" by providing a service that will "enhance public safety".
The eCab app –  which charges participating companies a small commission - is already available in five other countries, including France and Canada.
But unlike many of its competitors, it only works with drivers from fully licensed taxi companies, something those behind the Dublin partnership say will provide customers with a better quality experience than other services.
Dubliners who download the app from today will get €10 off their first taxi ride – and plans are already in place to expand the service's remit to other parts of the country over the coming months.