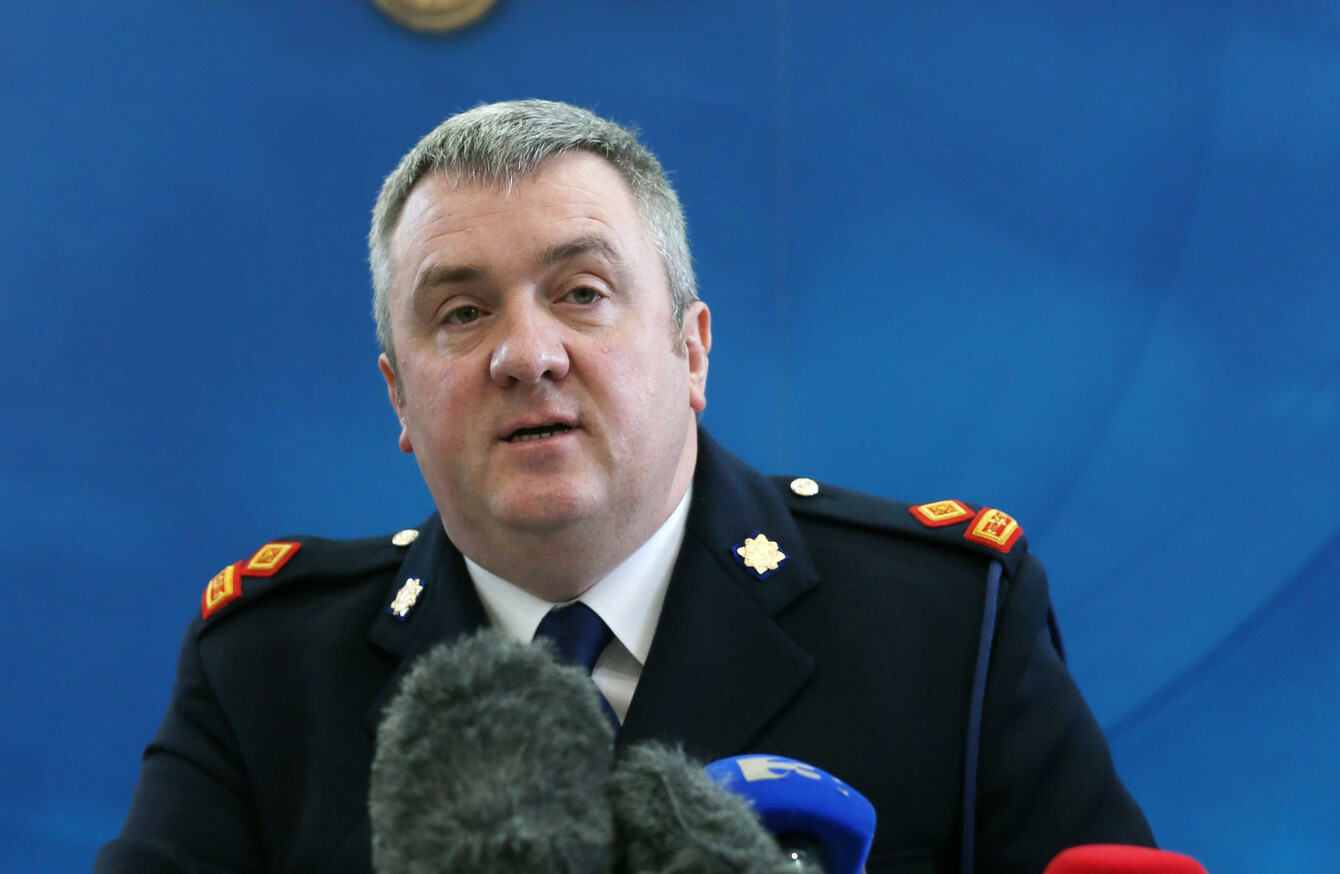 Dave Taylor will begin evidence this morning.
Image: Laura Hutton/Rollingnews.ie
Dave Taylor will begin evidence this morning.
Image: Laura Hutton/Rollingnews.ie
A CRUCIAL WEEK will begin at the Disclosures Tribunal today, with two of its main protagonists to take to the witness box this week.
The first is up for the next three days, and he will claim that he was ordered by the second man to smear Maurice McCabe's name to the media.
The second will say he did no such thing, and had no hand or part in smearing the whistleblower.
So what can we expect when Superintendent David Taylor and former Garda Commissioner Martin Callinan appear before the Tribunal at Dublin Castle?
'Kiddie fiddler'
From previous hearings at the Disclosures Tribunal, we already have a good indication of what Taylor will say when he gives evidence.
He previously held the role of head of the garda press office and claims that, in this role, he was directed by then-commissioner Callinan to brief the media negatively about Sergeant Maurice McCabe.
During this time in 2013 and 2014, McCabe was highlighting deficiencies in the penalty points system that were extremely damaging to An Garda Síochána.
In a protected disclosure, Taylor alleged that he had been directed to smear McCabe by Callinan. He has also told the Tribunal that he heard Callinan refer to McCabe as a "kiddie fiddler" while in the company of John McGuinness TD.
When McCabe gave evidence to the Tribunal in March, he said that Taylor had told him "I destroyed you", and detailed how he did so on the orders of Martin Callinan, along with the full knowledge of Nóirín O'Sullivan.
McCabe said Taylor outlined how he would be sent messages by Callinan which he then forwarded on to members of the press, other senior gardaí and politicians.
"He [Taylor] then started to explain to me a few things," McCabe said. "An Garda Síochána were obsessed with me.
If there was an article praising me, Callinan would say 'use your phone, do him down, he has to be buried'.
McCabe said Taylor said he would be encouraged to say that McCabe had been investigated for sexual assault – in 2006, an allegation was indeed made against McCabe by the daughter of a colleague, but he was completely exonerated of wrongdoing by the DPP.
He said he asked Taylor how many messages he had sent, and that the reply had been "hundreds", but possibly "thousands".
Over the next three days, Taylor will most surely be asked about these contacts with journalists, although he will say that he never conveyed these negative stories about McCabe via text, which is a crucial point.
He will be asked which journalists he spoke to, how often he did so, what information he gave them, and how he told them.
Taylor will be asked about Martin Callinan, he'll be asked how often they spoke, how often they spoke about McCabe, what exactly Callinan asked him to do, and why no trace of these orders have been found on the few phones recovered so far.
He'll be asked about being removed from the press office and suspended from his duties, and also about being reinstated last year. He'll be asked what he said to McCabe in that meeting the whistleblower has already given a detailed account of.
He'll be asked what exactly he was told to tell the media, what he knew of the 2006 allegation, and if he was directed to make the claims sound more serious.
And, after a brief interlude where Taylor's wife Michelle and former Justice Minister Alan Shatter will appear, Martin Callinan is due to appear before the Tribunal this Thursday and Friday.
Car park meeting
A number of witnesses have already said that Callinan warned them in a variety of ways about McCabe.
Fine Gael TD John Deasy has told the Tribunal Callinan warned him about McCabe. We also heard from the Comptroller and Auditor General Seamus McCarthy, who said that Callinan had told him McCabe was "not to be trusted" and that there were "sexual offence allegations against him".
Most importantly so far has been the testimony of John McGuinness TD. Head of the Public Accounts Committee at the time, McGuinness was pursuing the penalty points issue and had chosen to believe McCabe's account of it and demanded answers from garda management over the mishandling of the points.
Within his testimony were two key allegations.
The first is that, after a meeting of the Public Accounts Committee on 23 January 2014, McGuinness said that Martin Callinan remarked to him "and the other fella fiddles with kids. They're the kind of fucking headbangers I'm dealing with." In the context of the conversation about whistleblowers, McGuinness took that to refer to Maurice McCabe.
The second vital part to his story took place the very next day, when he received a call from Martin Callinan and agreed to meet up.
This meeting took place in the car park of Bewley's Hotel in west Dublin. The TD said he assumed that the meeting would take place in the hotel itself but when he got there, the commissioner got into the passenger seat of his car.
Here's what he says Callinan told him: "He [McCabe] had sexually abused family and an individual, he was not to be trusted, I had made a grave error in relation to PAC because of this. I could find myself in serious trouble."
McGuinness said that Callinan indicated that there was a "file" on McCabe and that he would be facing criminal charges over such allegations. McCabe has never faced any such criminal charges that McGuinness said were referred to.
Callinan has vehemently denied every saying any of this to McGuinness, but does admit that the car park meeting did take place.
His account is that he wanted to put forward the case why McCabe shouldn't give evidence at PAC the following week in January 2014, and that he never said anything about McCabe abusing his own family.
He'll be asked about every facet of his dealings with McCabe, his attitude towards McCabe and the issues the whistleblower was putting into the public domain.
Callinan will be asked about his relationship with Taylor, what he told the press officer about McCabe, and what he ordered him to do when the press made queries about him.
The accounts of McGuinness, Deasy, McCarthy and others will be put to him, where he is expected to deny all the claims he made regarding calling McCabe a sexual abuser.
All in all, we're set for a busy week down at Dublin Castle.
Our daily Tribunal email gives you a summary of the all the goings-on that day in an easy, accessible way. You can sign up to that here. For updates as they happen throughout the day, you can follow @SeanMJourno on Twitter.