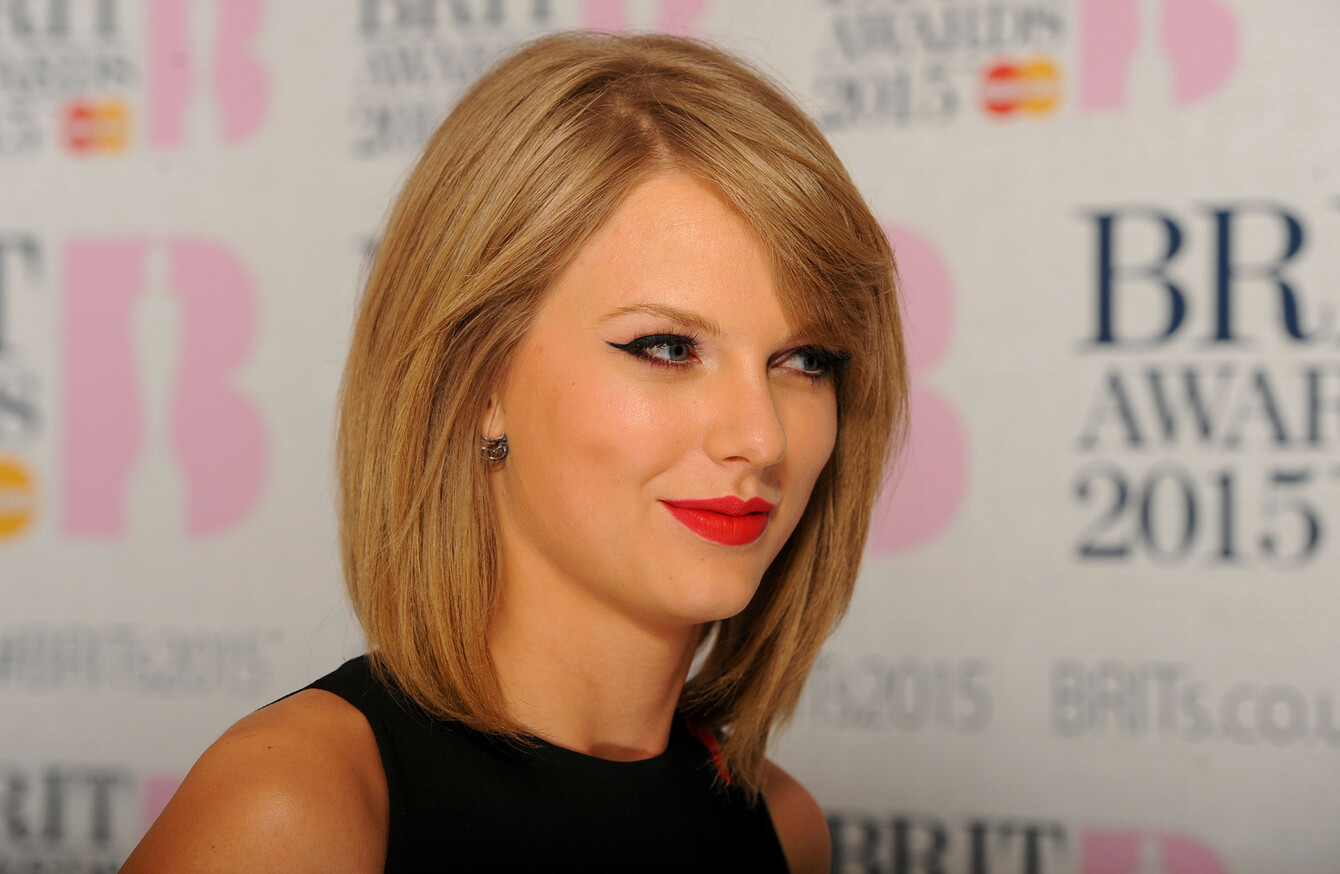 Taylor Swift alleges that David Mueller groped her after a 2013 concert.
Image: Dominic Lipinski/PA Images
Taylor Swift alleges that David Mueller groped her after a 2013 concert.
Image: Dominic Lipinski/PA Images
A US RADIO host denied groping pop singer Taylor Swift and accused her of ruining his career as a civil suit brought by him got underway yesterday.
The 27-year-old Swift has counter-sued, alleging David "Jackson" Mueller groped her during a photo opportunity at a 2013 concert.
She looked on with her mother at her side in the Denver courtroom as he took the stand to testify.
"It cost me my career… the thing I love the most," Mueller said. "It's despicable, the thing they've accused me of."
Mueller did not sue his station KYGO or its parent company Lincoln Financial Media Co. of Colorado, after he was fired on 4 June 2013.
Instead, he is seeking $3 million (€2.56 million) in lost wages and future income from Swift, alleging her complaint led to his unfair dismissal.
He told the court he had sent out two dozen CVs and audio samples, but received no job offers since being terminated. He had a contract with KYGO for $150,000 (€127,000) a year.
Mueller's lawyer Gabriel McFarland told the eight member jury it was a "he said, she said situation," and that Swift mistook her client for someone else.
"It's an assault"
The singer, who alleges he lifted her skirt and fondled her buttocks during the photo-op, has said she knew who had assaulted her.
Her lawyer, Doug Baldridge, told the jury that four members of Swift's team were in the room where the photo was taken, and knew immediately something wrong had happened.
"It's not inappropriate touching. It's an assault," Baldridge said.
He said Mueller, who was 51 at the time of the incident, has changed his story seven times since it occurred. "This side has never changed its position," he said.
According to Baldridge, Mueller had destroyed five laptops or mobile phones that may have contained recorded evidence of his meeting with KYGO executives, possibly including other references to the DJ's behaviour that the radio station was not happy with.
Jurors hearing the case were picked earlier in the day from a pool of 16 prospective jury members.
Swift and her mother, Andrea Swift, watched while they were asked if they were familiar with the circumstances of the civil case.
They were questioned specifically about their familiarity with either Swift or Mueller and whether they considered themselves to be fans of their work.
Some fans were in the courtroom, but the celebrity trial has so far not drawn big crowds, and many of the 32 seats reserved for the public were empty.
"I'm a huge Taylor Swift fan. This is a huge event and it's exciting to be a part of it," said Jacquelyn Evans, 32, an unemployed food safety specialist.
Arthur Lewis, also 32 and a real estate agent, said he's "a big supporter of Taylor Swift and just wanted to check it out".
Swift has said she will donate any damages awarded in her suit to charities that fight sexual assault on women.