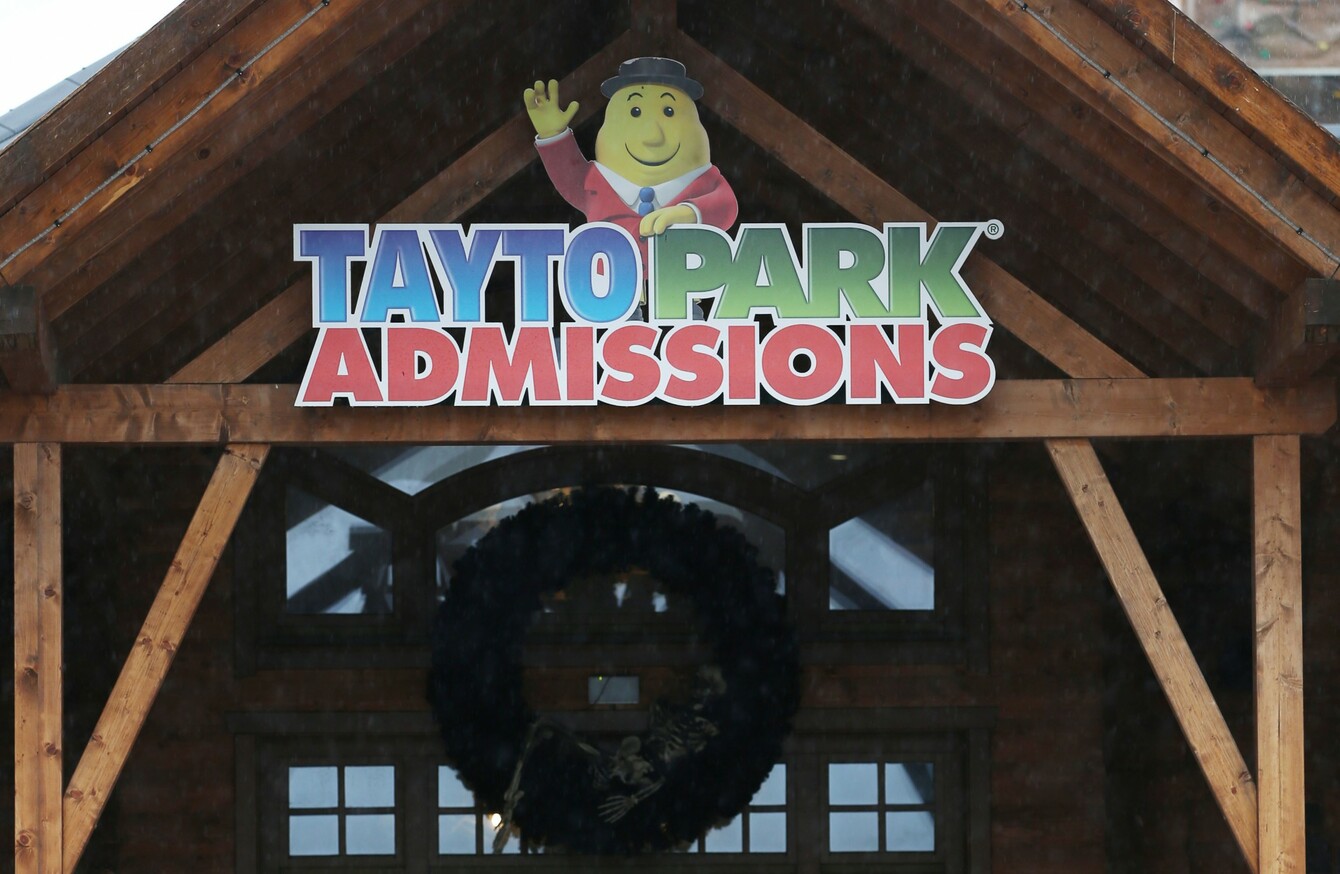 Image: Brian Lawless
Image: Brian Lawless
TAYTO PARK WILL re-open its House of Horrors attraction tonight after a number of people were injured there last week.
Nine people were taken to hospital after a lower portion of a permanent staircase leading to the attraction collapsed last Saturday.
A spokeswoman for the theme park said this evening: "Tayto Park can confirm that the House of Horrors will re-open this evening, Friday 28 October.
"Tayto Park has fulfilled all requirements as outlined by the relevant authorities.The House of Horrors evening event is sold out tonight, the 29 and 30 October."
Horror
Previously, witnessed described what happened on the night.
Rian O'Kelly (25) from Dublin, told BBC Radio Ulster that she had just stepped off the staircase when it collapsed.
She brought her sister and two of her sister's friends to the event. They queued for an hour to get into the House of Horrors, and she said the queue reached up two flights of stairs.
We had just stepped on to kind of like a landing and there is another flight of stairs going up. And basically we heard this big creaking noise and we thought it was part of the show, like it was trying to be scary, but next of all the people behind us suddenly dropped and the whole staircase collapsed.
"And then obviously everyone got really afraid and everyone started crying and screaming and running because we thought we were going to drop as well."