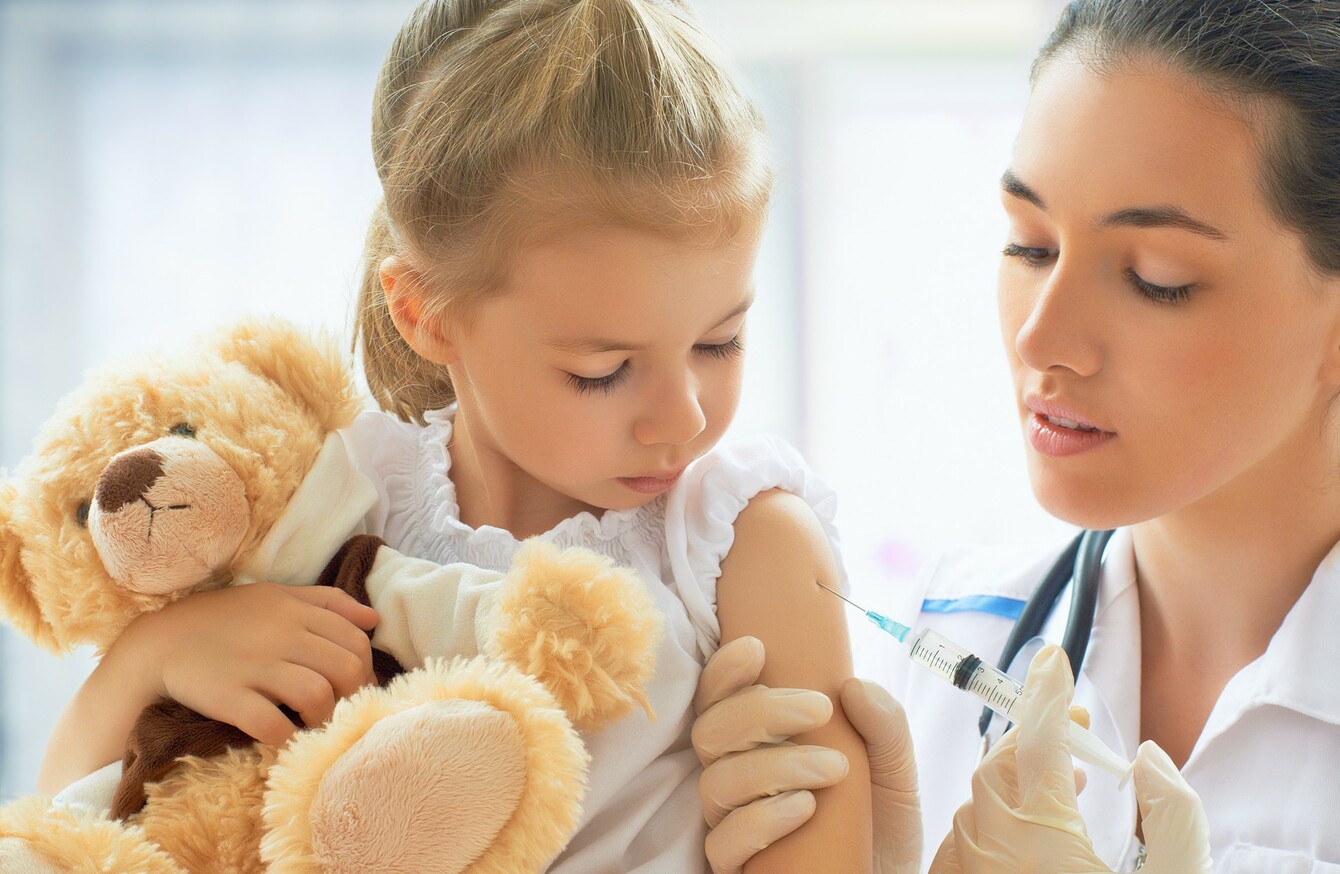 Image: Shutterstock/Yuganov Konstantin
Image: Shutterstock/Yuganov Konstantin
THE BCG VACCINE which fights tuberculosis and meningitis has been delayed again and will not be available in Ireland in the near future.
Vaccination clinics across the country have been suspended and are waiting for new stocks of the drug to arrive. It had been hoped that the worldwide shortage would come to an end at some point this year. However, issues with manufacturing means that the backlog is to last well into the New Year.
Health Minister Simon Harris said there is currently a worldwide shortage of BCG vaccine.The United Nations Children's Funds (UNICEF) estimated a worldwide shortage of 65 million doses of BCG.
The vaccine has not been available in Ireland since the end of April 2015 and it has since emerged that the manufacturer has had difficulties in the production of the vaccine.
Harris said: "There is only one licensed supplier of BCG vaccine to Ireland and to other countries within the EU. Since this problem became apparent, the HSE National Immunisation Office has been in regular contact with the manufacturer of BCG vaccine to ascertain when the vaccine might be available. The HSE has also asked the Health Products Regulatory Authority (HPRA), which licenses and regulates all human medicines in Ireland, to source an alternate supplier of the BCG vaccine."
Shortage
Efforts have been made to find a company who can provide the vaccine for use in Ireland which satisfies all the safety Harris said that, to date, there has been no suitable alternative BCG product
He added: "The HSE has been unable to procure the BCG vaccine from any other source and still awaits the product from the HPRA licensed supplier of the vaccine."
In a statement earlier this year, the HSE said most European countries do not give BCG to all babies and there were no cases of TB in young children in 2014.
"Babies are not at risk of TB because of the delay in getting BCG vaccine," it added.
"The other routine childhood vaccines should be given as normal at 2, 4, 6, 12 and 13 months (ie they should not be delayed)".
In September this year, the Health Information and Quality Authority (Hiqa) asked for the public's opinions on the proposal that would see the BCG vaccine only given to children in high risk groups.
The incidence of TB in Ireland has been in continual decline over the past 25 years and is now so low that Ireland meets the World Health Organisation's criteria for stopping the vaccination of every child.