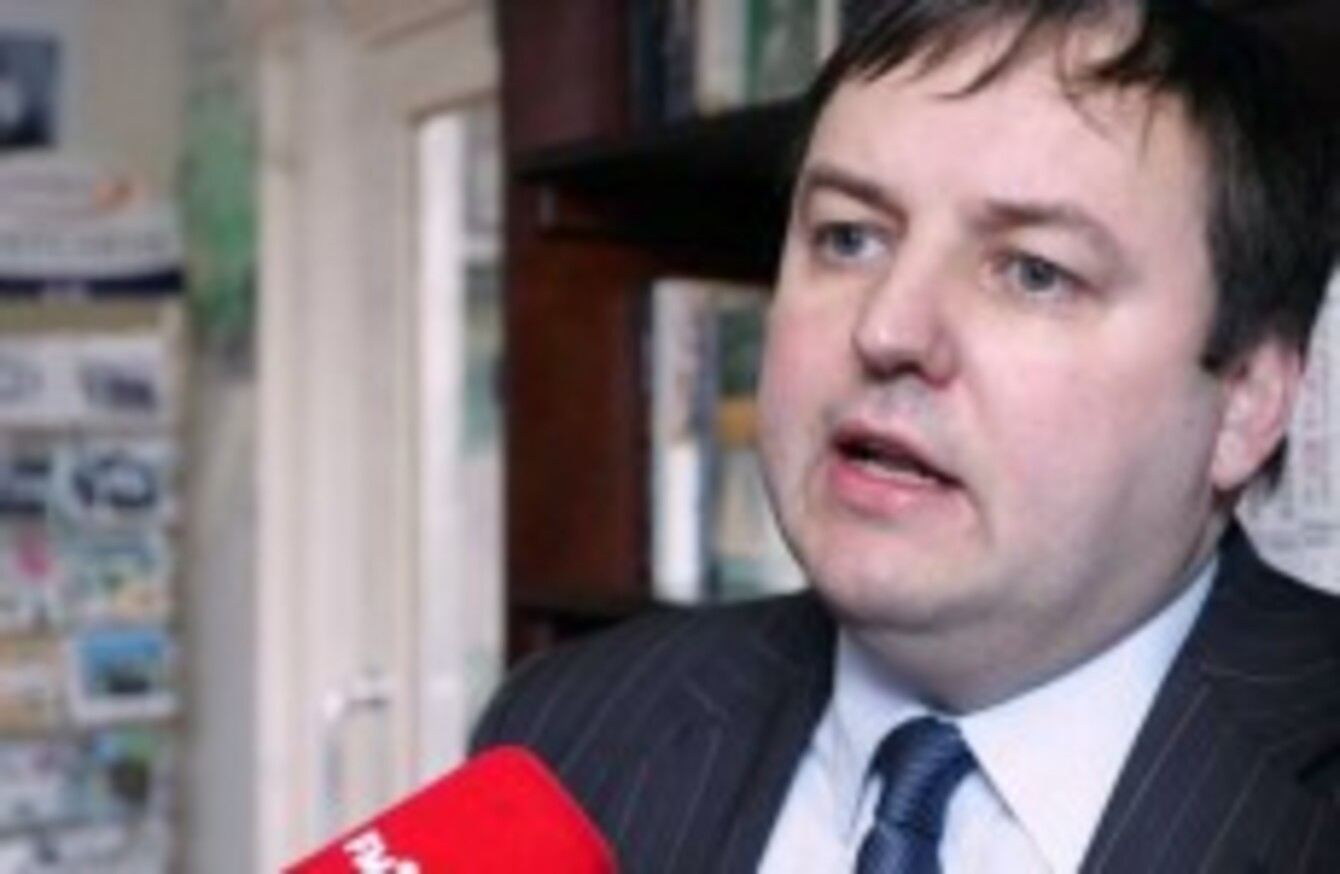 Sinn Féin TD Padraig Mac Lochlainn
Image: Sam Boal/Photocall
Sinn Féin TD Padraig Mac Lochlainn
Image: Sam Boal/Photocall
SINN FÉIN HAS hit back at criticism from the Labour party over a $500-a-plate dinner hosted in New York by Friends of Sinn Féin.
Speaking on RTE's Morning Ireland programme, Sinn Féin TD Pádraig Mac Lochlainn described the criticism leveled at the party as "absolutely pathetic".
The dinner – which took place last night – was attended by Sinn Féin President Gerry Adams and Finance Spokesperson Pearse Doherty.
This led to Labour TD Michael McCarthy starting the Twitter hastag #wherespearse – criticising the Donegal TD for his non-attendance at a discussion of the Finance Bill.
Response
The debate – which involved Mac Lochlainn and McCarthy – saw Sinn Féin accused of hypocrisy by McCarthy. It came after both TDs had been discussing the issue of water charges.
"Padraig has just enunciated the difficulties that people have in relation to various charges in Ireland – yet Mr Adams and Mr Doherty, are to be joined today by Mrs McDonald – probably in business class or first class  - and they will dine and wine for $500 a plate," said McCarthy.
It was specified that Adams and Doherty had flown on standard fares.
Responding to speculation about the destination of funds raised, Mac Lochlainn said:
Not one cent of the money raised can be spent in this State. The overwhelming majority of the money raised is actually to fund the Friends of Sinn Féin offices.
It was also stated that a small amount of the money raised through the dinner would go to activities in Northern Ireland.
Adams and Doherty are set to attend the Irish Echo labour leader awards this evening – an event at which Adams is due to speak – and has a fee of $350 to attend.
1913 lockout 
The joust between the two politicians took a turn for the bizarre when McCarthy asked if Adams would, this evening, be afforded a chance to apologise for Sinn Féin's "shameful behaviour during the 1913 lockout".
The show's host Cathal Mac Coille requested that the debate not be brought back to 1913.