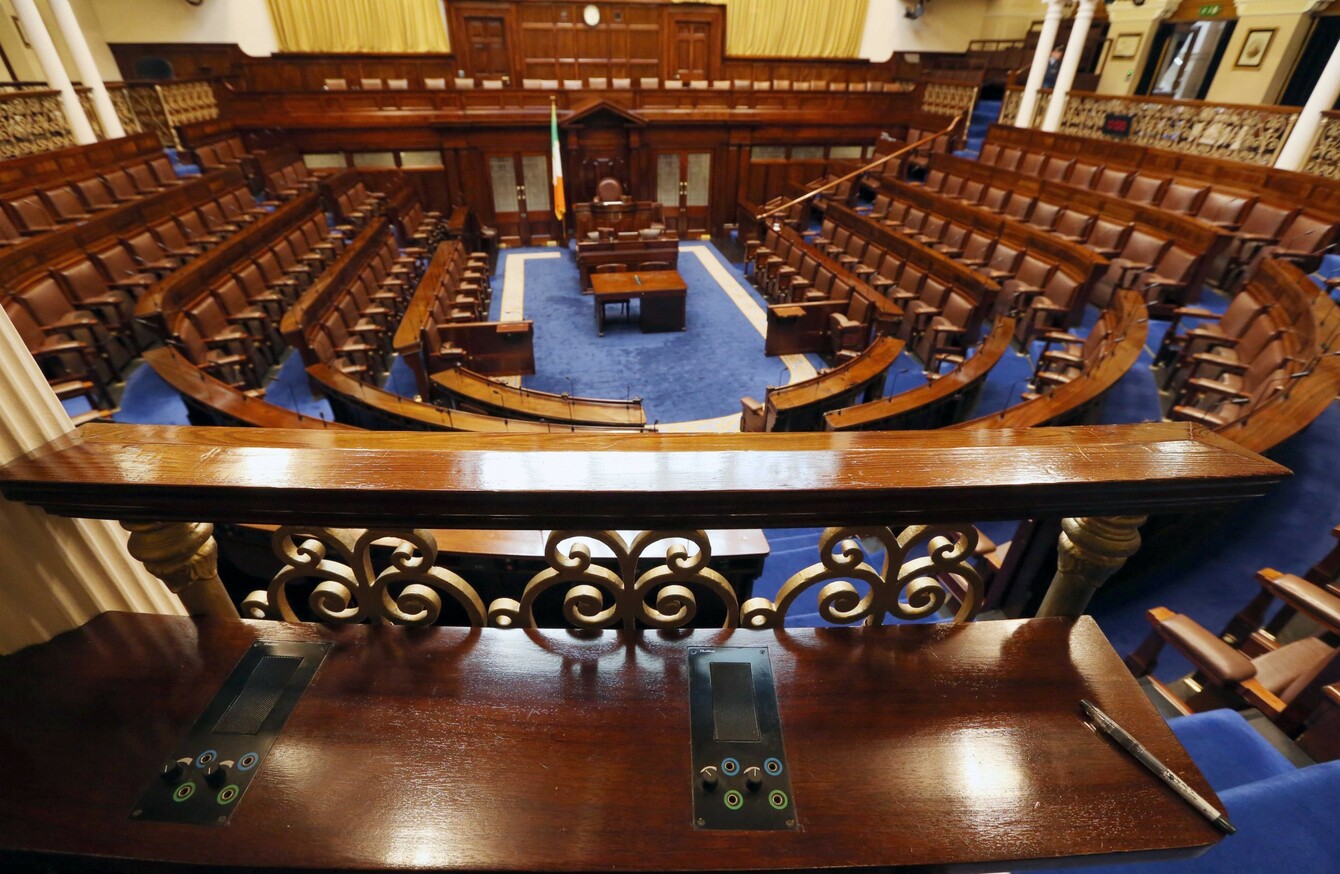 Dáil chamber
Image: Laura Hutton
Dáil chamber
Image: Laura Hutton
POLITICIANS COULD BE getting their Christmas holidays early this year.
If agreed by the Oireachtas Business Committee, TDs and ministers could begin their festive break on Friday 16 December, instead of 23 December.
The date was put to the committee by the Government Chief Whip, Fine Gael's Regina Doherty last week.
The matter is to be discussed and finalised at their meeting on Thursday, however it is understood the date will be agreed to.
The early Christmas rising is due to the Dáil unexpectedly working through the mid-term Halloween break.
Mid-term
The scheduled October break was forfeited when Fianna Fáil leader Micheál Martin asked the Dáil why it was taking a break so soon after the summer recess.
Previously, Martin was also critical about the lengthy summer recess period.
Despite the Oireachtas Business Committee agreeing on the mid-term schedule, a vote to cancel the holidays was passed with the support of Fianna Fáil, Fine Gael and Sinn Féin.
While there appears to be consensus around the early rising date for Christmas, it's understood some TDs proposed the Dáil return to sit for one day during Christmas week.
However, it's believed the suggestion for TDs to sit on the Friday (a day the Dáil usually does not sit) would be the preferred option.
One source said very few TDs would return to Dublin to sit for one day during Christmas week.
Business Committee decision should be respected
Business Committee member Kevin 'Boxer' Moran told TheJournal.ie that a decision on whether to rise early for Christmas will be agreed, though he said he "did not mind" when the Dáil should rise.
However, the Independent Alliance TD said that whatever decision is made by the committee it should be respected.
The Longford–Westmeath TD said that members of the Business Committee should stand by their decision.
"The decision made on Thursday will then go back to the party leaders," he said, adding that he was "very annoyed" at how Martin dealt with the mid-term break debacle and the vote against the Business Committee's timetable plans.
"If we discuss a matter and agree to something, you shouldn't just vote for something because your party leader said so. We need to stand up and be firm," said Boxer Moran.
He said the issue is not about holidays, but said it is about the "new Dáil" respecting "new politics".