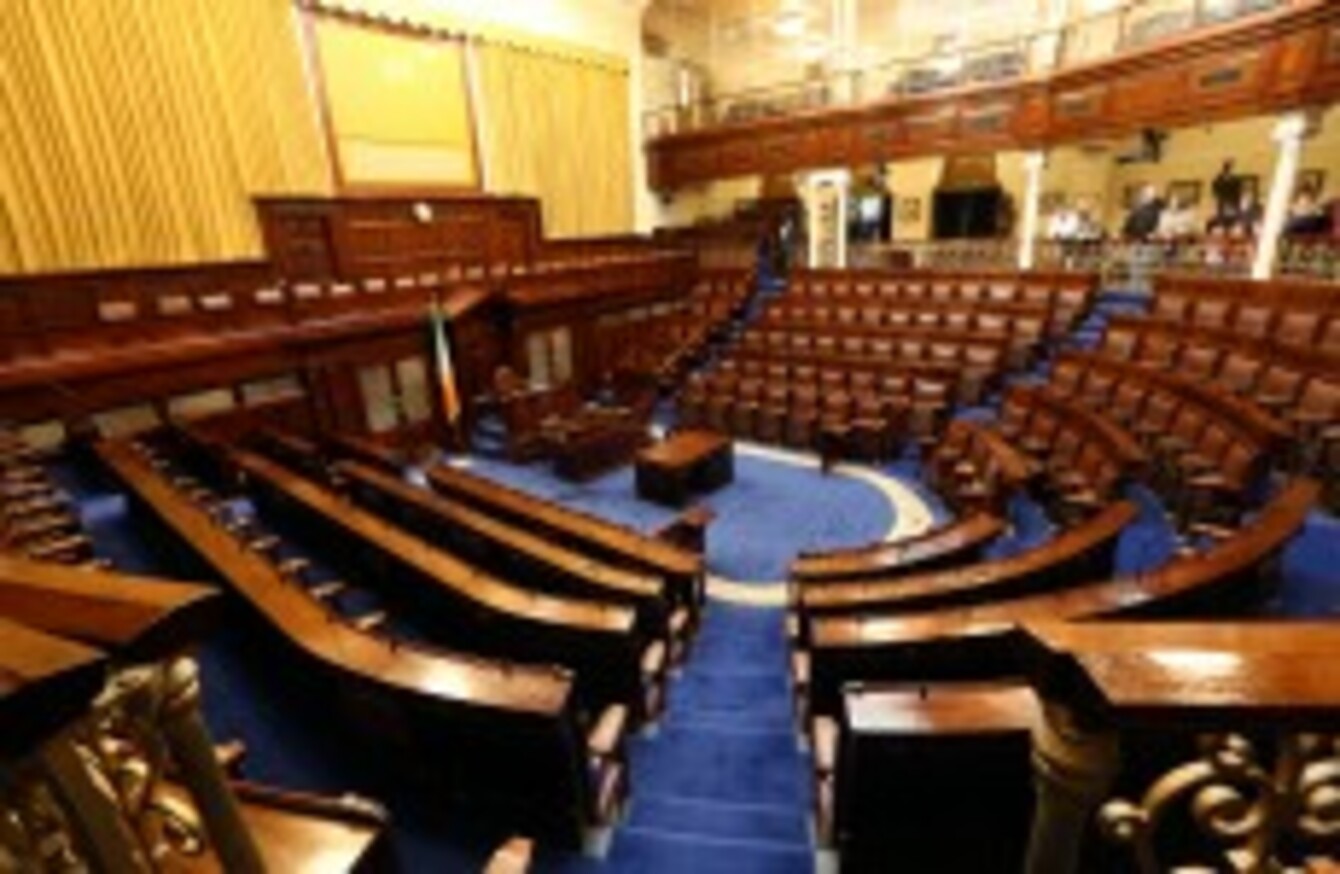 The Dáil chamber (File photo)
Image: Laura Hutton/Photocall Ireland
The Dáil chamber (File photo)
Image: Laura Hutton/Photocall Ireland
TDS AND SENATORS yesterday received advice to counter what Leinster House authorities dubbed a 'disingenuous' story about the allowances they receive for their work.
The advice, sent via email to all members of the Oireachtas and seen by TheJournal.ie, followed what were referred to as 'incorrect' media reports about TDs and Senators being paid the Parliamentary Standard Allowance for August despite the Oireachtas being in recess.
The story, though not widely reported, was that TDs claimed allowances of more than €500,000 in August even though the Dáil was not sitting, while Senators were paid allowances of over €150,000 for August when the Seanad sat once.
In the email, TDs and Senators were informed: "The Communications Unit has endeavoured to explain the fact that this is not a monthly allowance but an annual allowance and relates to the annual work of a TD/Senator and not their specific activity in a given month.
"However, paper doesn't refuse ink and so this story is becoming an annual media yarn each September."
Indeed, TheJournal.ie previously reported this in October 2012 when TDs and Senators received payments totalling over €764,000 under the Parliamentary Standard Allowances scheme in August 2012, despite there being no meetings of the Dáil, Seanad or any Oireachtas committee.
The Parliamentary Standard Allowance includes payments to TDs and Senators to cover travel, the cost of running parliamentary offices and conducting constituency business. So it is possible for members to legitimately incur expenses while the Oireachtas is in recess.
Yesterday's email from the Oireachtas Communications Unit warned TDs and Senators that they might get questions from local media about the story in the coming days and offered a standard explanation which they could use:
"The Parliamentary Standard Allowance is an annual allowance paid to Members of the Houses of the Oireachtas. For administrative purposes and in line with many other professions (i.e. Teachers), it is paid on a monthly basis. It is disingenuous to associate payment of this allowance with the only non-sitting month of the year.

"For Members to receive their full Travel and Accommodation allowance they must attend for a minimum of 12O (sic) days per annum. Please also note many if not all Members will have exceeded the minimum number of days by the month of August."
However, the report on members' sitting days from 1 January to the end of August this year shows that far from "many if not all members" exceeding the 120 minimum number of attendance days by the month of August, just 15 TDs and four senators have clocked in for that minimum amount of days.