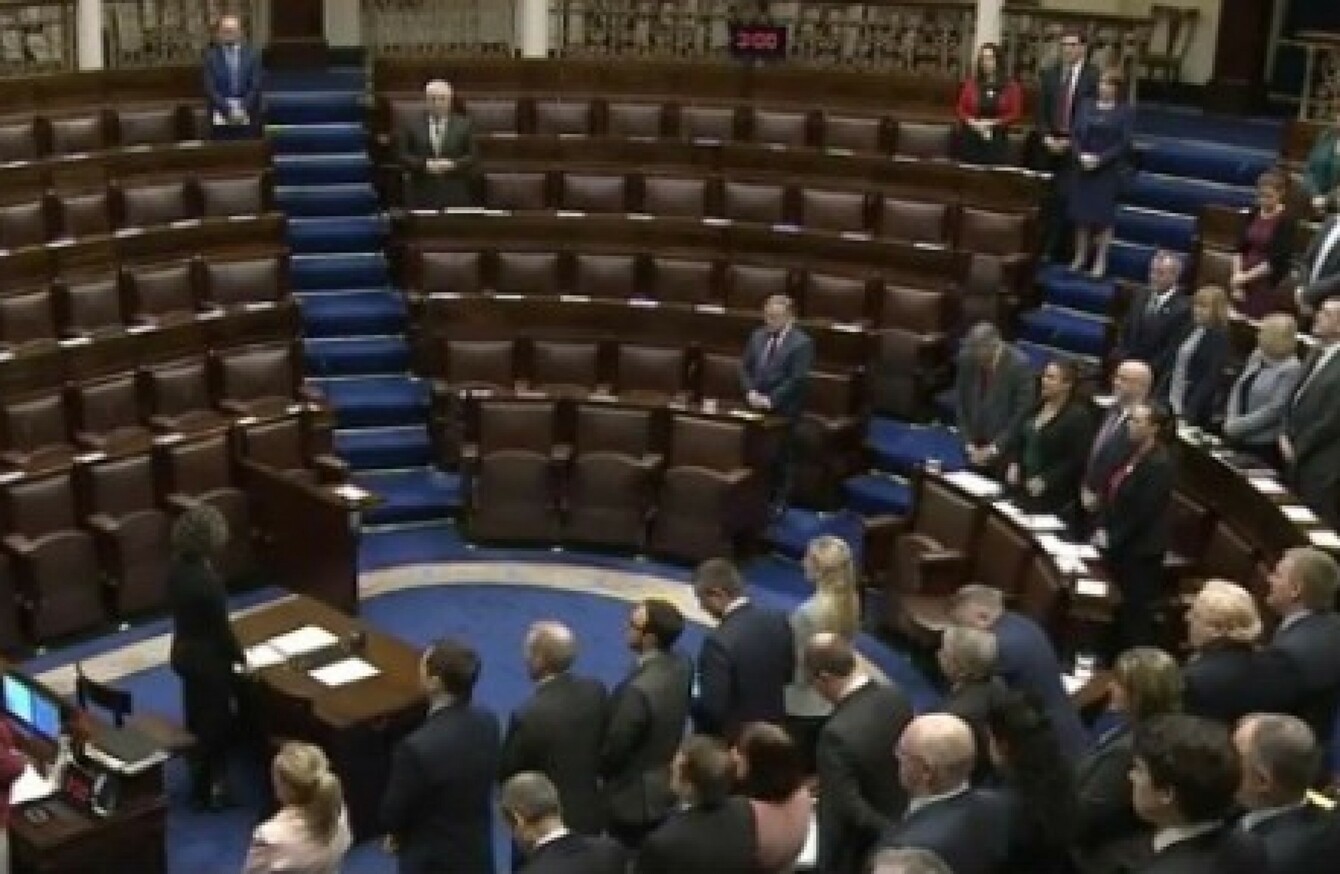 A VOTE WILL take place later today on plans to make TDs stand for the Dáil's opening prayer and to include 30-seconds of silent reflection after the prayer.
Some TDs say having a Catholic prayer no longer reflects a multi-cultural Ireland and two TDs have said they'll break Dáil rules by refusing to stand during the prayer.
It's customary for everyone in the chamber to stand during the prayer but it has never been included in Dáil rules.
So today we're asking: Do you think TDs should stand during the daily prayer?