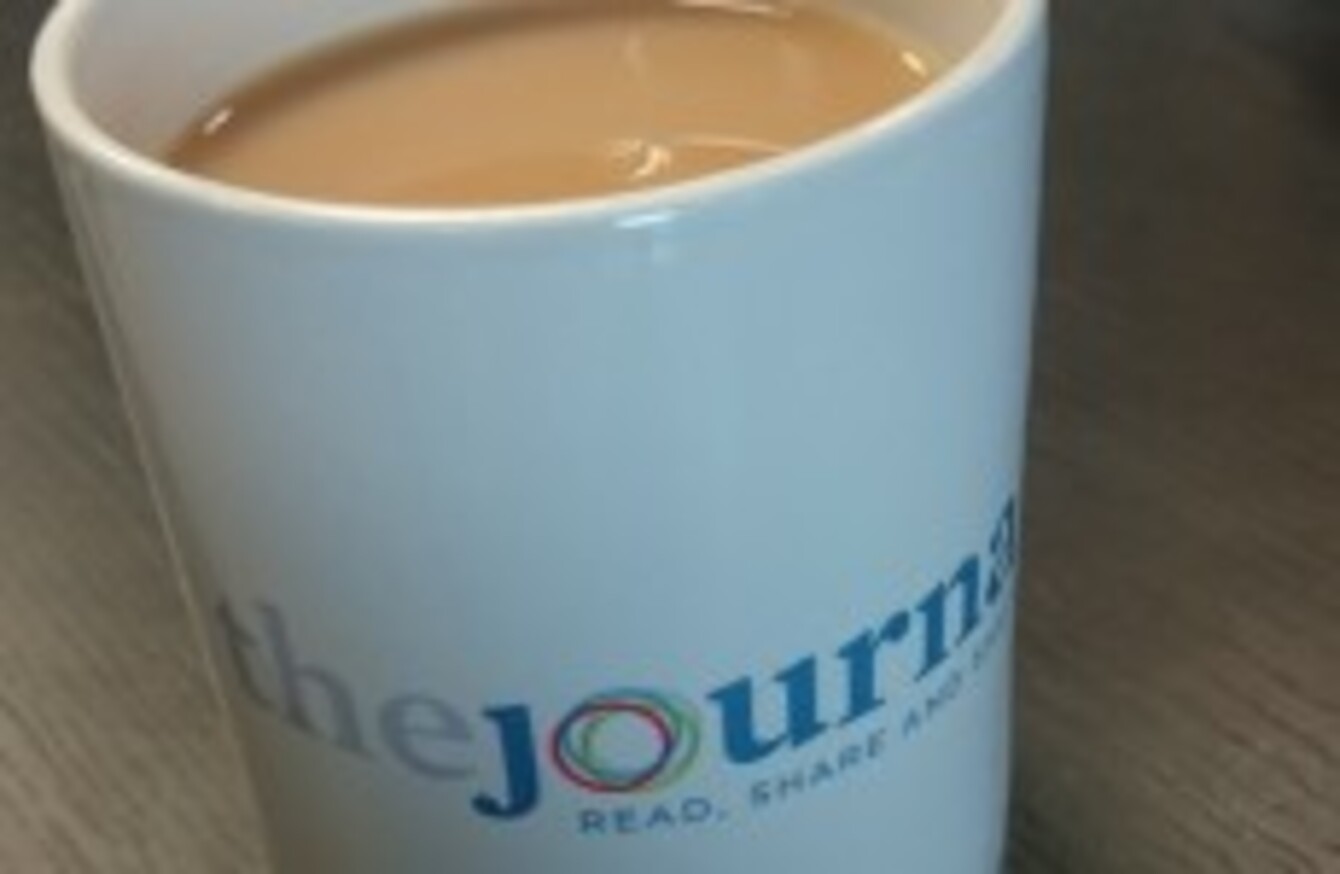 We love a good cuppa here at TheJournal.ie HQ.
Image: Michelle Hennessy/TheJournal.ie
We love a good cuppa here at TheJournal.ie HQ.
Image: Michelle Hennessy/TheJournal.ie
IT'S A GOOD day to be Irish as new research shows drinking tea could help you live longer.
Presented to this year's congress for the European Society of Cardiology (ESC), the study of more than 130,000 people found that the non-cardiovascular mortality rate is 24% lower in tea drinkers and that these people also have a healthier lifestlye in general.
The study included 131,401 people aged 18 to 95 years who had a health check up at the Paris IPC Preventive Medicine Center between January 2001 and December 2008. During a mean 3.5 years follow up there were 95 deaths from heart problems and 632 deaths from non-cardiovascular causes. Coffee or tea consumption was assessed by a self-administered questionnaire.
Researchers found that coffee drinkers had a higher cardiovascular risk profile than non-drinkers. particularly for smoking. Non-coffee drinkers were also more physically active, with 45% having a good level of physical activity compared to 41% of the heavy coffee drinkers.
Tea drinkers had the reverse profile of coffee drinkers, with consumers having a better cardiovascular (CV) risk profile than those who drank neither tea nor coffee. Physical activity increased with the number of cups of tea per day from 43% in the moderate tea drinkers to 46% in the heavy drinkers. Tea also had a more marked effect on blood pressure.
Though the trend showed a much higher non-heart related mortality rate for coffee drinkers, this is largely explained by the fact that there are more smokers in this group.
As for tea, it significantly lowered the risk of non-CV death.
"Interestingly, most of the effect of tea on non-CV mortality was found in current or ex-smokers, while tea had a neutral effect in non-smokers," commented lead author Professor Nicolas Danchin, who presented the study at the ESC Congress today.
"I think that you could fairly honestly recommend tea drinking rather than coffee drinking and even rather than not drinking anything at all," he added.