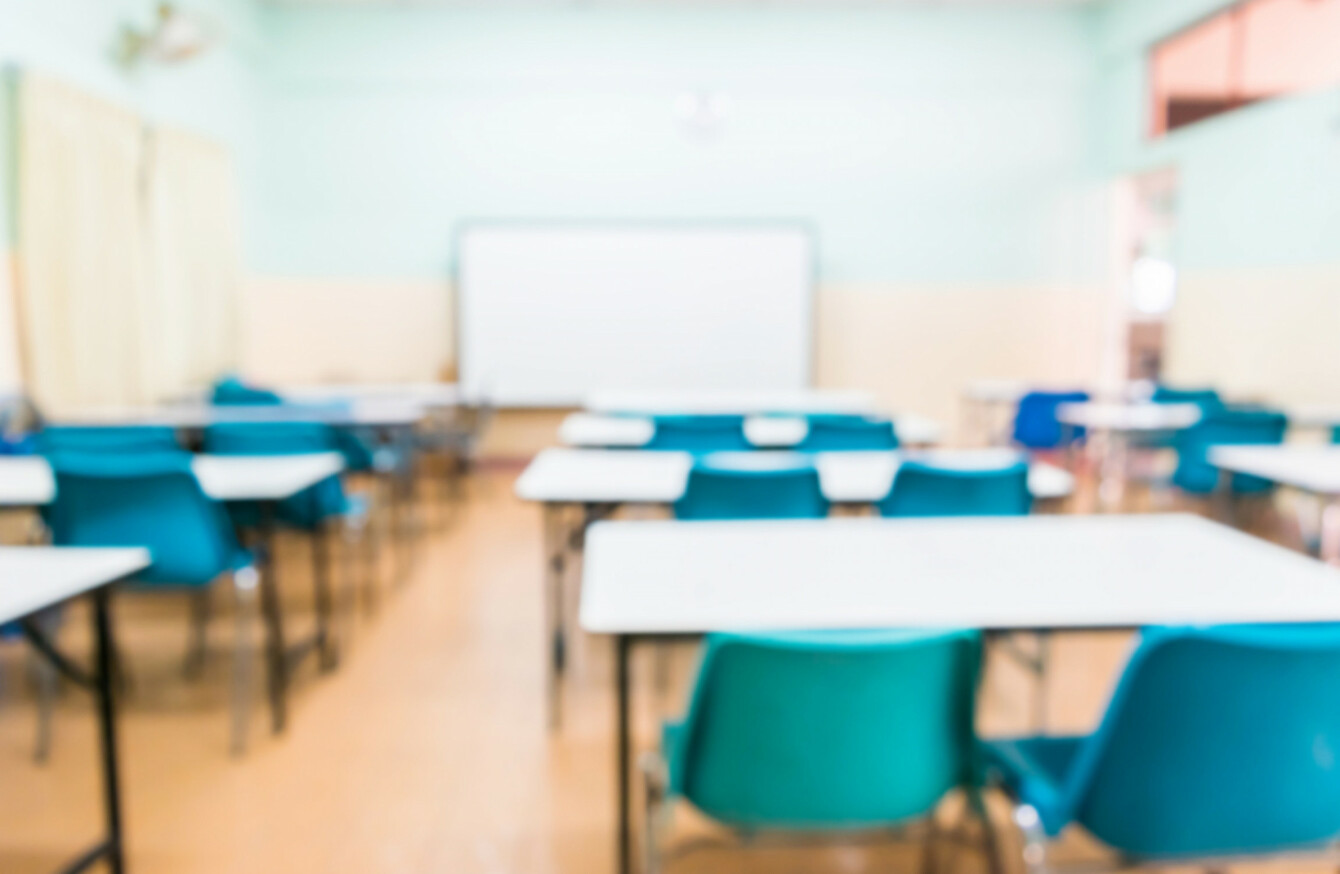 Image: Shutterstock/GUNDAM_Ai
Image: Shutterstock/GUNDAM_Ai
A TEACHER AT a boarding school is facing professional misconduct allegations including allowing a student to drink a glass of wine in their private accommodation.
The teacher was employed by the boarding school as a Housemaster and was provided on-site accommodation as part of that role. It is alleged that the teacher sent a number of messages via text and Whatsapp to the 19-year-old student on the night of 28 November 2016.
The teacher is facing a total of six allegations before a fitness to teach inquiry taking place at the Teaching Council in Maynooth, Co Kildare.
It is alleged the teacher requested via text message that the student retract information they had provided to the principal and to gardaí. It is further alleged that contact between the two continued via text and Whatsapp after the principal asked the teacher to cease all contact with the student.
The teacher is alleged to have left the student, known only as Student A, in the teacher's on-campus accommodation where alcohol was available and the student was in an angry or distressed state.
It is alleged the teacher was not fit to carry out their duties as a Housemaster because they were under the influence of alcohol. It is further alleged the teacher failed to report to senior staff that the student was absent from their student dorm at midnight on the night in question when the teacher knew the student had consumed alcohol and was in a distressed state.
Counsel for the teacher Mary-Paula Guinness argued that the teacher's duties as Housemaster do not fall within the jurisdiction of the Teaching Council and arose entirely from the teacher's duties as Housemaster.
"These are not matters the Teaching Council has jurisdiction to deal with. The role of Housemaster is entirely different to the role of teacher," Guinness said.
The three-member disciplinary committee inquiry panel, which includes two teachers, considered this submission but decided it was 'premature' and to continue with the inquiry, the second of its kind in state history.
Comments are closed for legal reasons.