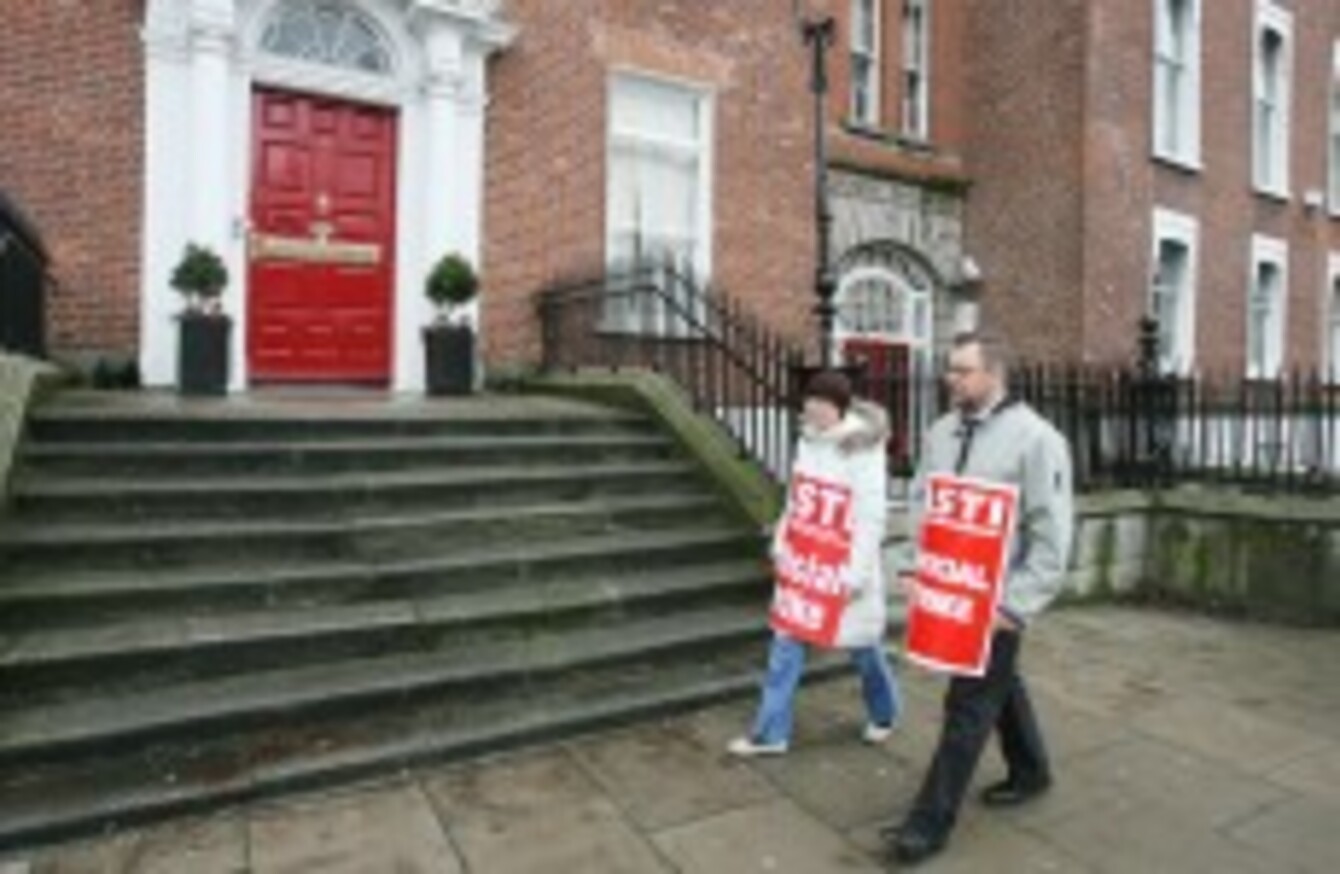 Image: Photocall Ireland
Image: Photocall Ireland
Updated at 11.05pm
SECOND LEVEL TEACHERS have voted overwhelmingly in favour of industrial action in protest against the new Junior Cycle Student Award.
In separate ballots, members of the ASTI and members of the TUI voted by 88 per cent to 12 per cent in favour of industrial action.
The two unions represent approximately 27,000 second-level teachers.
The unions' ballot papers differ slightly, with both of them calling for action including withdrawal from cooperation with the new Junior Cycle framework. The TUI ballot calls for action up to and including strike action.
Significant
TUI President Gerard Craughwell told TheJournal.ie:
Given the level of anger and the level of anger that is out there I did expect that we would get that sort of turn out – I am surprised we got up to 88 per cent. That is extremely significant.
He said that the TUI will immediately issue directives to its members which kick in on 7 April and will see them withdrawing from all cooperation to do with Junior Cycle development or implementation.
"This is a very sad place to find ourselves in," said Craughwell. "I am happy with the outcome of the ballot but I'm extremely disappointed that we are at this particular point. We're a couple of months away from the implementation or proposed introduction of this Junior Cycle and this is the mess we find ourselves in."
He said he would be worried if he was a parent. Of the negotiations between the Department of Education and teachers, Craughwell said he "would hope that sense would prevail".
"I am ready to go in there and find the solution to the problem and find it quickly," he concluded.
ASTI General Secretary Pat King said that teachers have always been willing to modernise the Junior Certificate and Junior Cycle education.
However, they are not prepared to implement educationally unsound proposals which are being unilaterally imposed on them. Teachers believe the Minister's proposals will undermine education standards. They are demanding genuine consultation on their concerns. The Minister has an opportunity to make sure this happens before industrial action begins to impact on schools.
The Framework for Junior Cycle is due to be implemented in schools from September 2014.
The industrial action will include:
Withdrawal from training and planning activities in relation to the Framework for Junior Cycle;
Non-cooperation with the development and delivery of Framework for Junior Cycle short courses;  and
Non-engagement with school-based assessment.
Education Minister
Minister Quinn noted the outcome of the ballots and said that a working group on the JCSA, set up in January and made up of all the education partners, continues to meet regularly and "is the appropriate forum to address any concerns and discuss proposals relating to the reformed Junior Cycle".
Meanwhile, Fianna Fáil's spokesperson on Education Charlie McConalogue repeated his calls on the Education Minister to back away from abolishing all independent assessment at junior cycle level.
Teachers recently held lunchtime protests at school gates over the issue.
First posted at 8.38pm
- Additional reporting Aoife Barry