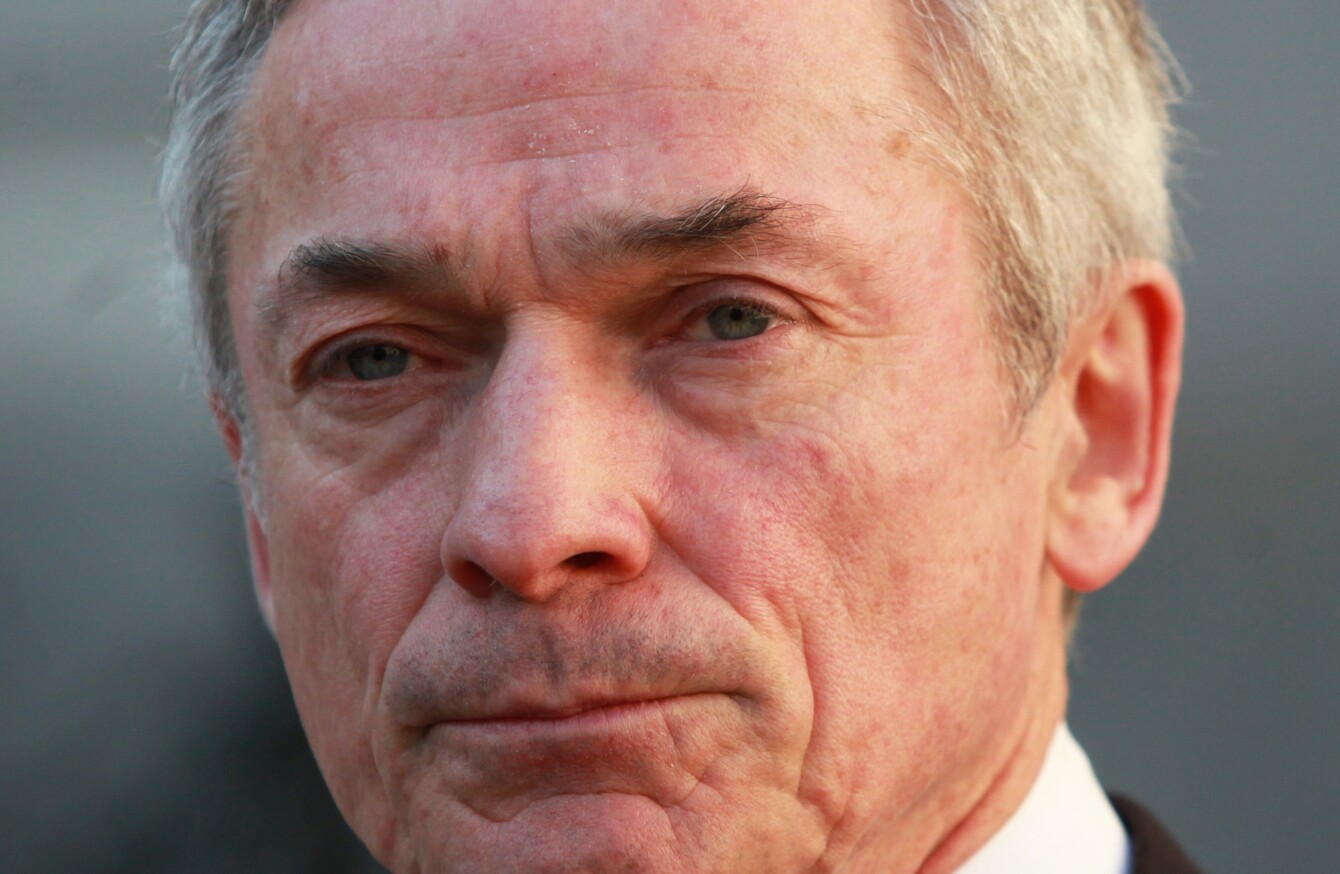 Minister for Education Richard Bruton.
Image: Leah Farrell/RollingNews.ie
Minister for Education Richard Bruton.
Image: Leah Farrell/RollingNews.ie
AS THE TEACHER pay dispute quickly evolves into a battle to win public opinion, one teacher has hit back at Minister for Education for blaming schools' closures today on teachers.
There are various issues the teachers union want resolved: today's action was in relation to pay for supervision and substitution duties, while tomorrow teachers will strike over equal pay for younger teachers, who had their pay reduced in tougher economic times.
Speaking to RTÉ's Morning Ireland Minister for Education Richard Bruton said:
"It beggars belief that the ASTI would decide to close schools indefinitely about their decision to refuse to work one hour per week over the 33 weeks that they work."
Bruton also accused the union of trying to "rewrite the entire approach to public pay in this dispute".
He said accepting the Lansdowne Road agreement would trigger "very substantial gains" for the union's membership, including payment for the duties they are today refusing to perform.
Teacher's fury
One teacher shared her frustration at the blame being put on teachers for the current deadlock and schools' closure. In a Facebook post, teacher Lynn Brophy said that it was the Department of Education's fault for not having contingency plans ready:
Was he really that naïve to think that we would continue to work for free when he's paying all other union and non-union teachers for it and then offering external substitutes €19 per hour?
Or is he just so unorganised that he didn't try to make alternative arrangements until it reached crisis point and then blamed the teachers?
"All we want is to be treated equally! Pay us what is rightfully ours and stop trying to confuse the matter with talk of Croke Park hours which has nothing to do with supervision and substitution.
"Now he's going to take us off the payroll altogether! I am absolutely furious, does he realise or just not care that people won't be able to pay rent, mortgage and bills? What happens when I can't pay rent? Am I going to be made homeless?"
None of us want schools to close, from a personal point of view I have exam students that I'm committed to and really don't want to miss class time. I also have a musical to prepare for in four weeks time which is going to be nearly impossible as a result of this.
"Wake up Richard and do the right thing! We live in 2016 where we are now facing school lock outs which are reminiscent of 1913!"
Today, over 400 schools across the country closed and 200,000 students stayed at home as members of the ASTI teacher union began a day of industrial action.
ASTI teachers withdrew from supervision and substitution duties as they say that it is a separate responsibility to teaching, which deserves extra pay (that was promised to be restored previously).
Their withdrawal forced schools to close over health and safety concerns, as no one would be supervising students during activities such as lunch breaks.