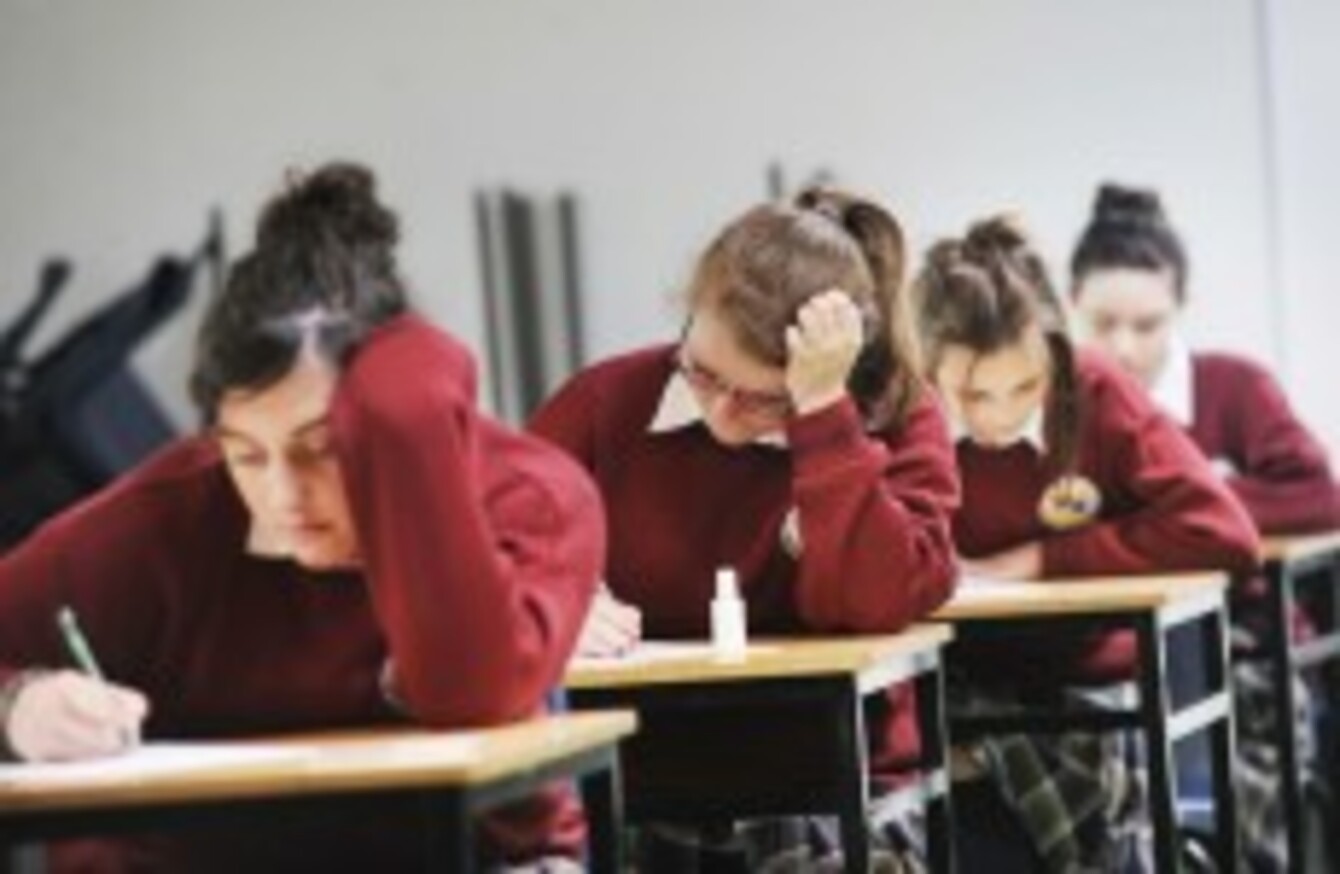 Image: Sasko Lazarov/Photocall Ireland
Image: Sasko Lazarov/Photocall Ireland
OVER 350,000 SECONDARY school students will get an unplanned day off as teachers strike.
Across the country, members of teaching unions will join marches outside schools in official pickets, as teachers protest at changes to the Junior Certificate.
Much of the debate, in the comments section here and on social media, around teachers comes back one point: that teachers do a well-paid job that gets a lot of holidays.
But, that is not the issue at hand.
Teachers feel they are protecting the integrity of State examinations
Today's strike is expressly around one major issue: teachers are being asked to mark 40% of the course work of their students.
This is down from 100% first proposed, but teachers feel that their marking any of their students' state exam work would fundamentally change how they do their jobs.
The ASTI says that the plan would make the system unclear and unfair.
"The introduction of school-based assessment would compromise the credibility, transparency and fairness of the examinations process.
"In addition, school-based assessment for State certification purposes would significantly change the relationship between teacher and student."
Critics counter that such a system exists at third-level, but teachers spend more time on a one-to-one basis with both students and their parents.
But it's also about resources
This strike action is the tip of the iceberg for many teachers. Following years of cuts to education budgets, they want to sent a message that schools are overstretched and struggling.
The ASTI says that their concerns are falling on deaf ears.
"Schools continue to struggle in the wake of six years of austerity cutbacks and teachers continue to have very serious and justified concerns about the capacity at system, school and individual levels to deal with the magnitude of change that the implementation of the proposed changes to Junior Cycle would involve.
"Despite these concerns, the Department of Education and Skills refused to engage in any discussion of resourcing in the most recent negotiations with TUI and ASTI."
This could go on
The reform of the Junior Certificate was a lengthy process and the Department will already feel like it has made large concessions. For now, neither side seems likely to change its stance, meaning this could run and run.