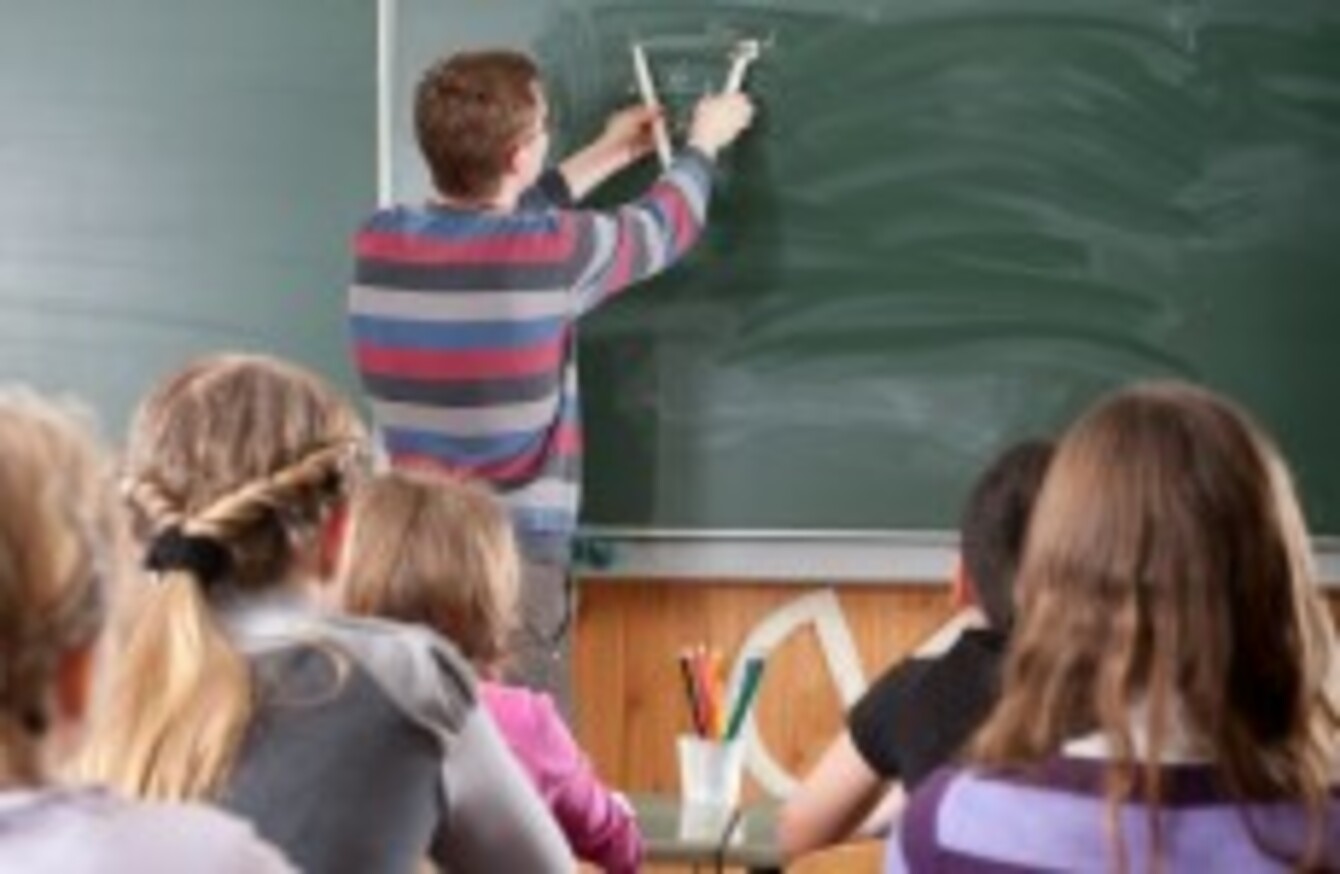 Image: Shutterstock
Image: Shutterstock
THE INCOMING VICE president of the Irish National Teachers' Organisation (INTO), Emma Dineen said the number of complaints from children has increased with legislation resulting in copious note taking by teachers on every issue to do with relationships, behaviour and possible bullying for fear of being found wanting in any possible investigation.
She added:
They find the word 'no' more difficult to accept.

Parental complaints are more common, often unfounded, but taking hours of research.
She said society had changed and family issues are more complex meaning that problems often ensued. "Where do these end?" she asked. "At the teacher's door?"
Paperwork
According to Dineen form-filling has increased, often requiring a teacher to consult with resource teachers, parents, learning support teachers, principal and other services such as the school psychological service and the HSE.
The union is holding its annual conference in Kilkenny today, where primary school teachers are calling for changes in their workload, pay and class sizes.
Today, primary school teachers also called for a reduction in the number of pupils in classrooms, stating that Ireland has some of the largest classes in the European Union.
On average there are 25 pupils in Irish classes compared to an EU average of 20 per class, said the union.
Class sizes
Joe McKeown from Kilkenny, a member of the INTO's Central Executive Committee described the decision by the Minister for Education and Skills Ruairi Quinn to increase class sizes in small schools as draconian and unwarranted.
He said in two teacher schools class sizes have been increased by 42 per cent.
A motion was unanimously adopted at the congress calling on the union's executive to lobby for the reversal of the changes to class sizes in small schools.
Primary teachers also condemned the increasing workload demands and paperwork expectations in relation to a teacher's job, stating that they are leading to a "considerable increase in stress".
Aine Dillon from the union's Education Committee said the amount of planning and preparation required by a teacher "to perform at their optimum in eleven subject areas is unimaginable".
"It is not the teaching contact time but the paperwork that makes it so," she said.
The motion called for research to be carried out on all aspects of workload, expectations and work-related stress and report back within a year.
Principals
Teachers also voted in favour of a motion of establishing a working group to examine and report within a year on the roles, responsibilities, rights and workload of principal teachers in primary schools.
Dineen said the job of school principal was "untenable" and the remuneration was not worth it.
During the congress, a motion was also passed demanding the lifting of the moratorium on middle management posts in schools to facilitate the sharing of workload.