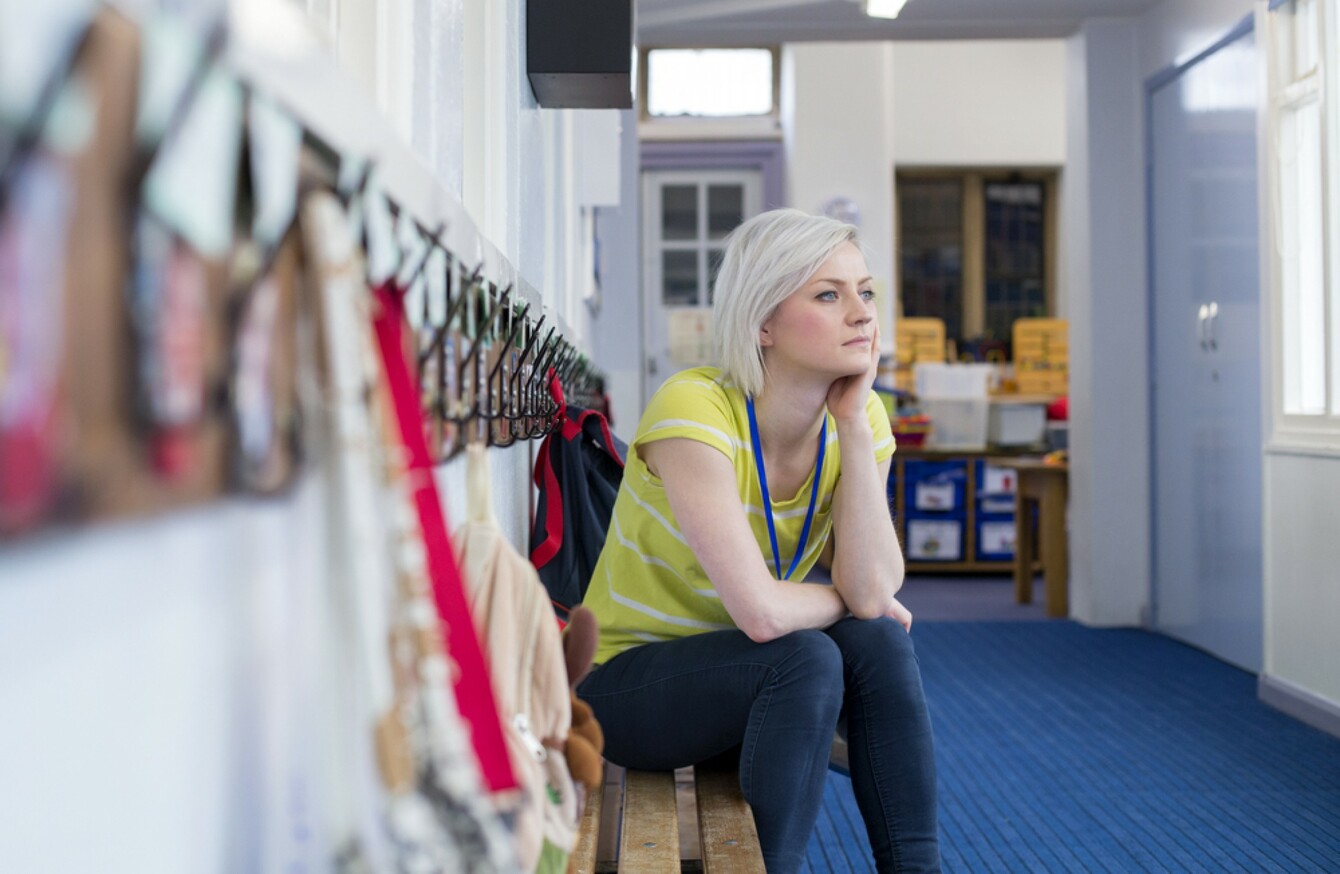 Image: Shutterstock/DGLimages
Image: Shutterstock/DGLimages
THE TEACHERS' UNION of Ireland has carried out a survey of its members that indicates different pay levels between teachers is affecting staff morale at schools.
The TUI's survey, which asked 813 members last month a series of questions. Here are some of the results:
What effect has the impact of differentiated pay rates had on staff morale in your school?
55% said it had a 'negative' effect and 27% said 'very negative' effect (total 82%).
The morale of teachers has fallen in recent years.
95% of respondents agreed with this statement (78% agreed strongly, 17% agreed slightly).
Teachers appointed before 1 January 2011 start at €32,009 a year. For teachers appointed between 1 January 2011 and February 2012, the starting salary is €28,888.
Teachers appointed after 1 February 2012 are paid a starting salary of €32,806. By the 1 January 2018, teachers should be starting on annual wages of €35,602.
(These figures don't include a €1,000 payment to all teachers.)
The TUI is calling on pay restoration to those teachers' pay on the basis that it should be 'equal pay for equal work'.
After arranging various public pay sector deals last year, most notably with the gardaí, the government are encouraging all teacher unions to sign up to the Lansdowne Road Agreement – a public sector pay package.
Admin increase
Teachers say that a pay increase is earned by teachers as there are increased hours and duties needed of them than before.
My workload has increased significantly in recent years.
95.76% of respondents agreed with this statement (82.87% agreed strongly, 12.89% agreed slightly)
Bureaucratic duties regularly deflect from my core role of teaching.
90.96% of respondents agreed with this statement (68.26% agreed strongly, 22.7% agreed slightly)
The majority of those who responded to the survey indicated that they were unsure of their future as a teacher.
It asked those who had started teaching "on or after 1 January 2011″, and so would be subject to lower pay, "how likely do you think it is that you will be still be working in the teaching profession in ten years' time?"
Almost half (41.18%) said they weren't sure, while 29.42% of respondents said it was very likely or likely that they would be working there.
However, almost the exact same number of respondents said it was unlikely or very unlikely (29.41%).
The Annual Congress of the Irish National Teachers' Organisation starts today in Belfast. The union represents 34,000 primary teachers in the south and 7,000 teachers in the north.