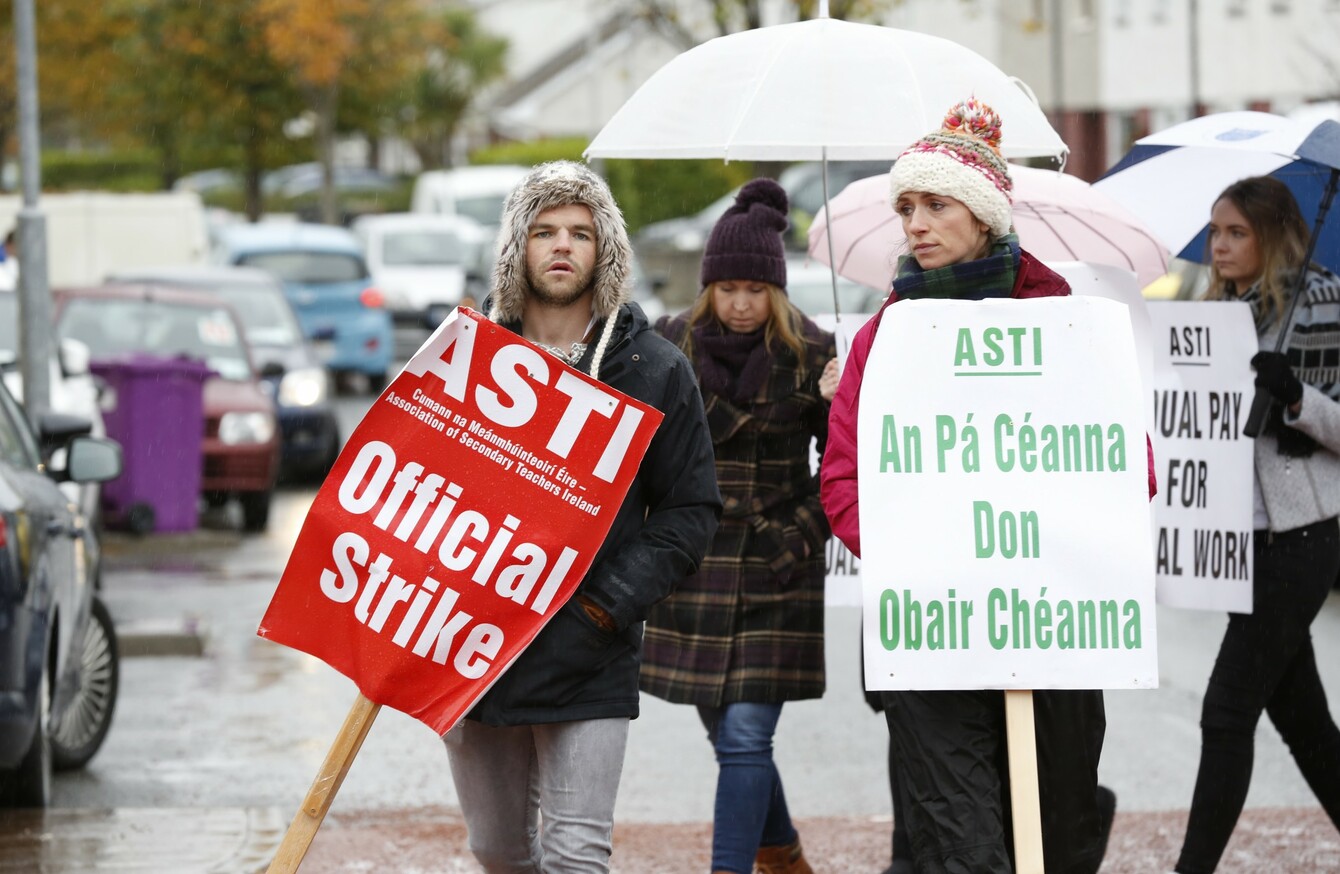 Image: RollingNews.ie
Image: RollingNews.ie
'LANSDOWNE ROAD IS the only show in town' is the message the government wants to send, and the latest teacher's pay deal says that loud and clear.
The new deal, published this evening on the ASTI's website, gives the outcome of three weeks of grueling talks between the teachers' union and government officials.
It shows that there has been a slight compromise on the supervision and substitution dispute – which says that teachers who have been working for over 15 years can opt out of that duty.
This centred around duties (such as supervision of students during lunch breaks) which was to be done without pay for a specific length of time, but no pay was offered to teachers after that period ended. Teachers of the ASTI then withdrew from this activity as they see it as separate from their role as an educator.
Other changes from the current Lansdowne Road pay deal include a compromise on Junior Cert reform, but largely, the deal remains the same before teachers went on strike for one day this month.
There has been no change in equal pay for younger teachers, which was the issue that teachers went on strike over.
The deal also outlines that this is the final offer the Government will offer the ASTI – which is one of three teachers' unions, and the only one not to sign up to the Lansdowne Road agreement.
The standing committee are considering these documents and whether to bring them to the union's executive committee.
More to follow