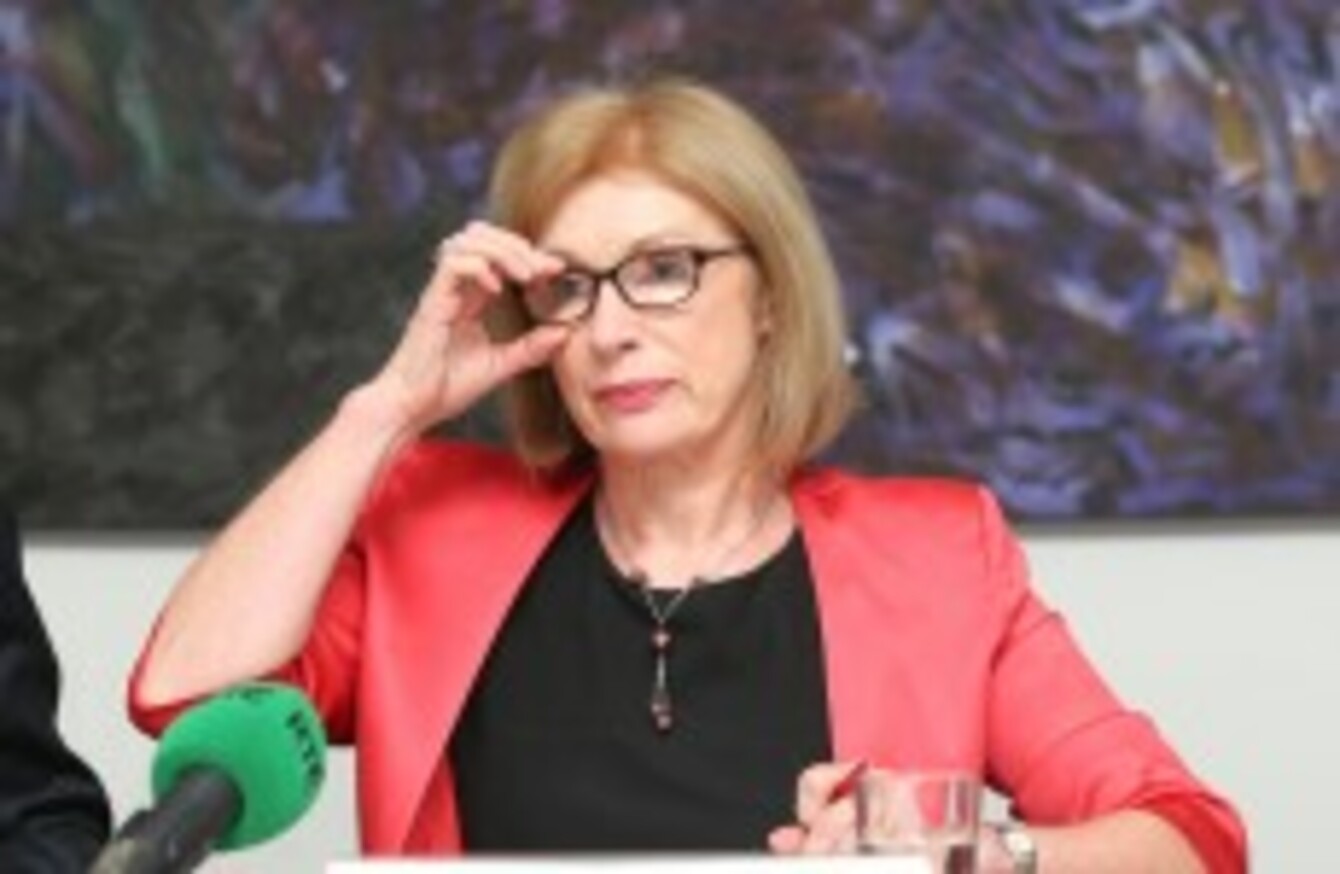 Jan O'Sullivan
Image: Leon Farrell/Photocall Ireland
Jan O'Sullivan
Image: Leon Farrell/Photocall Ireland
EDUCATION MINISTER JAN O'Sullivan has said she's not prepared to offer secondary school teachers any further concessions, after two unions announced their members would strike next month.
The TUI and ASTI confirmed the strike for 2 December yesterday, with a further day of action planned for the new year.
Teachers are unhappy with the latest set of proposals from the Minister aimed at ending the row over proposed Junior Cycle reforms. Talks between unions and the Department broke down on Tuesday, after teachers rejected the new plan.
Speaking to RTÉ's Saturday with Brian Dowling today, O'Sullivan said she was willing to engage in more talks with teachers, but that the substance of what was on offer was not up for debate.
"I'm certainly willing to talk to teachers about some of the concerns that they have, but we do have to have an element of school-based assessment," she said.
As part of the proposals rejected this week, teachers would still assess 40 per cent of a student's work in awarding a grade.
Speaking today, O'Sullivan stressed:
40 per cent is what I'm putting on the table.
The main elements of the proposals are…
Final exams in third year accounting for 60 per cent of junior cycle marks.
The exams would be set and marked by the State Exams Commission.
A State certificate to issue to every student on completion of the junior cycle.
40 per cent of junior cycle marks would be awarded for project or portfolio work during 2ndand 3rd year.
This 40 per cent would be assessed by classroom teachers.
The State Exams Commission to check a proportion of these marks to ensure consistency and fairness.
"Parents can be assured that this will be fully certified," O'Sullivan said.
She said it had been proven that an element of continuous assessment "provides a much better learning experience for students".
"Nothing has come back from the other side," in an effort to end the dispute, the Minister added.
Announcing the strike yesterday, the ASTI and TUI said in a joint statement that "issues of critical importance were not resolved" in this week's talks.
"The threat posed to educational standards by the introduction of internal assessment remains and the issue of the capacity of schools to cope with the magnitude of such change was not addressed by the Department."