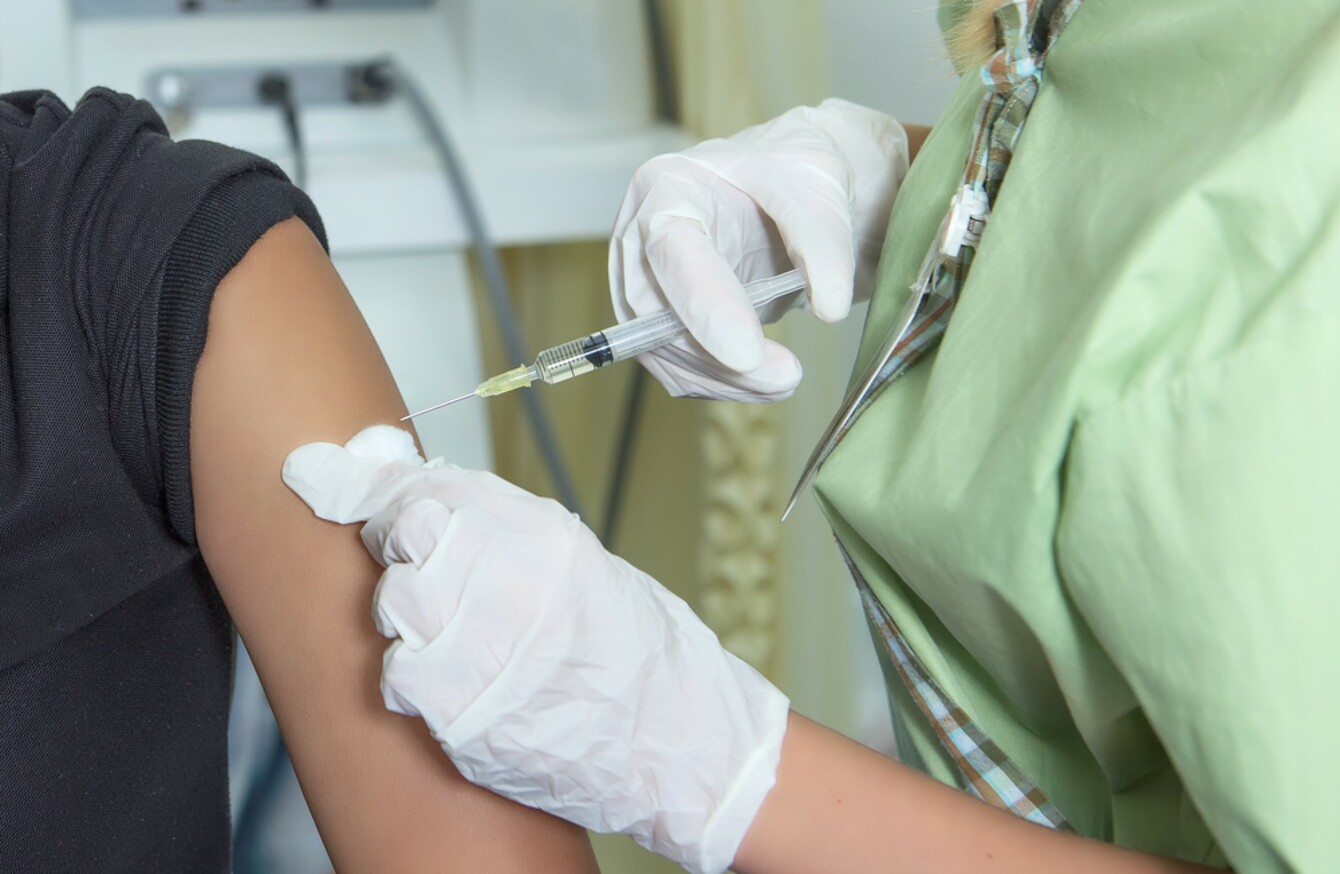 Image: Shutterstock/MAGNIFIER
Image: Shutterstock/MAGNIFIER
MEMBERS OF THE Teachers' Union of Ireland have passed a motion asking for a review of the HPV vaccine programmes in schools.
The TUI is currently holding their annual conference in Cork to discuss various issues including pay and working conditions, curriculum updates and training.
The motion was brought forward by Leitrim teacher Sean Wynne, who's also a member of the Gardasil Awareness Group (Gardasil is the brand name of the HPV vaccine).
The motion was entitled 'Congress requests the Executive to explore the structures currently in place in relation to the provision of the HPV vaccine in second level schools'.
Wynne said he was delighted that the motion was passed, and told OceanFM that health centres or clinics are a more appropriate place for this medical vaccination to be administered.
"At health centres it's provided where the professional staff are there in place as opposed to going round in schools instead of moving on to the next school and that they'd be monitored and it would be followed-up if there were any reactions to it."
A TUI spokesperson said that the union's executive committee will now discuss the motion, and that it isn't necessarily an 'anti-vaccine' vote.
"In adopting the motion, the union's Congress did not call into question the vaccine or its effectiveness, nor did it take a view that the vaccine should not be administered or that the vaccine should not be administered in schools.
HPV stands for Human Papillomavirus, which is one of the most common sexually transmitted infections, with almost all men and women contracting it at some point in their lives.
In most cases, the virus clears on its own and does not have any symptoms, but in some cases, it can lead to genital warts or cancer (throat, anal, cervical and penile cancer are the most common forms associated with HPV).
The HSE vaccinates thousands of schoolgirls against the virus each year, but there has been a dramatic drop off on take-up because of stories around the side-effects of the vaccine.
Critics blame the HSE for rolling out the scheme without giving the proper information to parents, which has caused the surge of misinformation and drop off on the vaccine take-up.
The issue will be considered by the union's Executive Committee.
This article was updated at 10am 26 April to include a clarification from the TUI that a meeting of the Executive Committee is to occur before definitive action is taken and that the vote was not necessarily anti-vaccine.