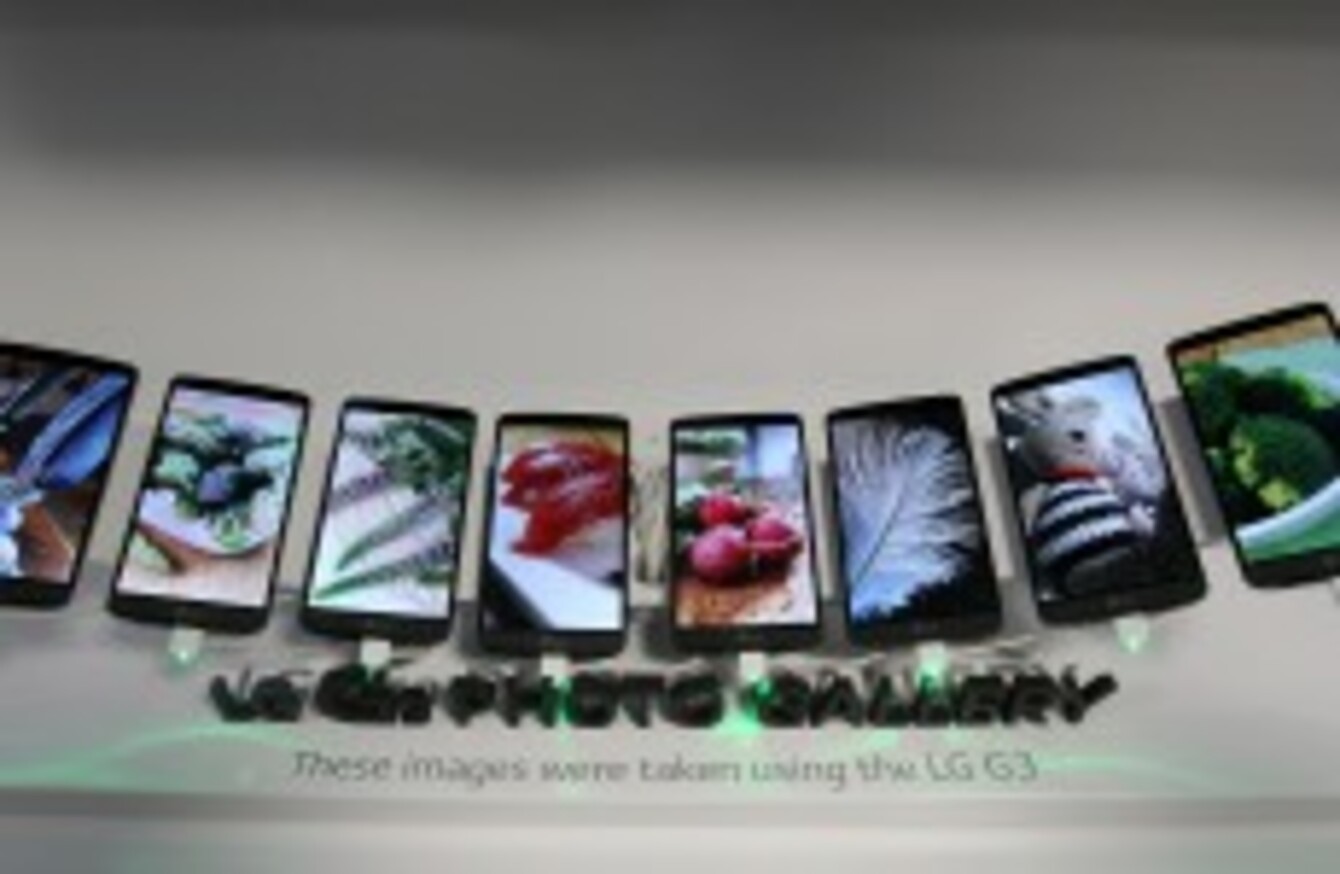 Image: AP Photo/Ahn Young-joon
Image: AP Photo/Ahn Young-joon
JARGON CAN BE the worst. You could be following a conversation about smartphones or computers easily and before you know it, a term is thrown in and you're left confused.
It happens to the best of us Chances are you may know most of them already, but for those who aren't as savvy, here are the most popular ones mentioned to get you started.
Internet & Web
Server - A computer or device that provides data to other computers. Servers can be dedicated to a specific task like the web, mail and file saving.
Cache - Files that your web browser saves to help speed up loading times. Sites that you would revisit a second or third time would load up faster since you already have certain data saved in your browser.
Cookies - A message sent from a server to a browser, which it stores. This information is sent back to the server to notify the website of the user's previous activity.
The main purpose is to identify users and in some cases, prepare customised web pages and content for them. This may take the shape of targeted ads or product suggestions if you're browsing a web store.
IP address - Internet Protocol Address. Basically the format that connects all devices to the internet using numerical numbers and lets them communicate with each other.
DNS - Domain Name Service. Since the internet is really based on IP addresses, which are numerical, DNS turns this into words and makes it easier to remember/find websites.
URL - Uniform Resource Locator. Essentially any web address you type into a browser is a URL and it saves you from having to type in IP addresses instead.
Cryptocurrency - Not to be confused with digital currency (which is just virtual money), a cryptocurrency is any digital currency that uses cryptography for security. Because of this, it is very difficult to counterfeit and is not issued by any central authority, ensuring it safe from interference from groups or organisations.
Bitcoin - The first cryptocurrency created in 2008 and introduced the next year, it's currently the most popular example out there. Its success has resulted in numerous other cryptocurrencies being created in recent times such as Litecoin and Dogecoin.
Malware - Malicious software that is basically designed to cause harm to a computer. It's used to gather sensitive information or gain access to private computer systems and can come in a number of forms. It's recommended to scan any potentially suspicious files first before opening.
Smartphones
OS - Operating System, it usually refers to the type of software used to run your smartphone or computer. Windows, Mac OSX, Linux, iOS, Android and Windows Phone would all be examples of OS.
3G/4G - Denotes the different speeds of connectivity your smartphone has to the web.
The G stands for generation and for now, the only ones you need to know are 2G (slow speeds, originally designed to help send MMS and picture messages), 3G (allowing for decent internet speeds) and 4G (providing the same speeds as ultra-fast broadband. The latter has rolled out in Ireland a few months ago, but 3G is still the most prevalent mobile web connection used.
Feature phone - A phone that allows you to access the internet and web, but lacks the same functionality you would associate with a smartphone.
Freemium – The name given to any app that is free to download, but includes in-app purchases.
NFC - Near Field Communication. A wireless connection which can be used to transfer information to and from your phone. This is used to connect to web pages, call numbers or in the cases of digital wallets, pay for goods.
Phablet - The name is essentially a combination of phone and tablet, and used to describe a larger than usual smartphone.
Jailbreak - Sometimes known as rooting, jailbreaking is the process of removing limitations from a specific OS and getting root access to a device.
SD card - Secure Digital card. Mostly used in digital cameras to provide extra space, but many Android and Windows Phone devices support the format, allowing users to increase storage space.
QR Code - Basically a square barcode you scan with your smartphone camera, normally bringing you to a web page or opening an image or video.  Normally tacked onto numerous ads and campaigns without much thought and therefore hasn't really caught on.
Widgets - Widgets allow you to access or perform a specific action without having to leave the main screen. A feature most commonly associated with Android devices and web pages.
Images and screens
Pixel - Basically the smallest unit that makes up a picture or image. The more there are, the sharper the image.
GIF - Graphics Interchange Format. Originally introduced in 1987, because it supports animations and is a format that is supported everywhere, it has grown in popularity and is a regular feature of the web.
JPEG - Joint Photographic Experts Group, the group that created the standard. Essentially it's a compressed version of a normal image which sacrifices quality for a smaller file. The more compressed it is, the lower the quality and space it takes up.
PNG - Portable Networks Graphics. It was originally created as a format to replace GIFs, but doesn't support animation. The image quality of a PNG file is higher than a JPEG because they're usually bigger in size.
Resolution - The number of pixels, or lines, currently on screen and is measured by width x height. The more pixels/lines there are on screen, the greater the resolution.
4K - Sometimes referred to as UHD (Ultra High Definition) although 4K is the correct term, it's any device that has a horizontal resolution of 4,000 pixels.
Web culture
Meme - pronounced mee-me, it mostly refers to concepts, catchphrases or activities that happen on the web and are shared or recreated by people. Examples include the Harlem Shake, and the Downfall parodies which shows Hitler reacting to specific situations.
The term originally came from Richard Dawkins book, The Selfish Gene, which was published in 1976 to explain the way cultural information spreads.
Internet of Things - The process of connecting everyday objects to the internet to help improve functionality and efficiency. One example is Nest, purchased by Google earlier this year, which has a smart thermostat that learns what settings you like and automatically adjusts them based on the time and weather.
Source: Nest/YouTube
Hacking - The method of gaining unauthorised access to a computer or system by exploiting a weakness or security failure. It's a term that regularly used incorrectly to describe moments when someone has accidentally left their Facebook account open or posted something they shouldn't have.
Selfie - any time you use the front facing camera to take a photo of yourself. There have been terms made to describe group selifes like 'groufie' and 'usie' (pronounced uss-ee, like fussy apparently), but really, just saying selfie is enough.
Viral - when something, either an article, image, video or piece of content is shared many times in a short period of time.
Trolling –  The act of making a statement or comment with the intention of starting an argument or annoying people. Most of the time, it's incorrectly used to describe abusive comments and online harassment.
Cloud storage - Anything that allows you to save files or data on a virtual drive. Such files are stored across numerous servers (and locations) and are generally hosted by third-parties. From this, you can save and/or access files so long as you have a web connection.