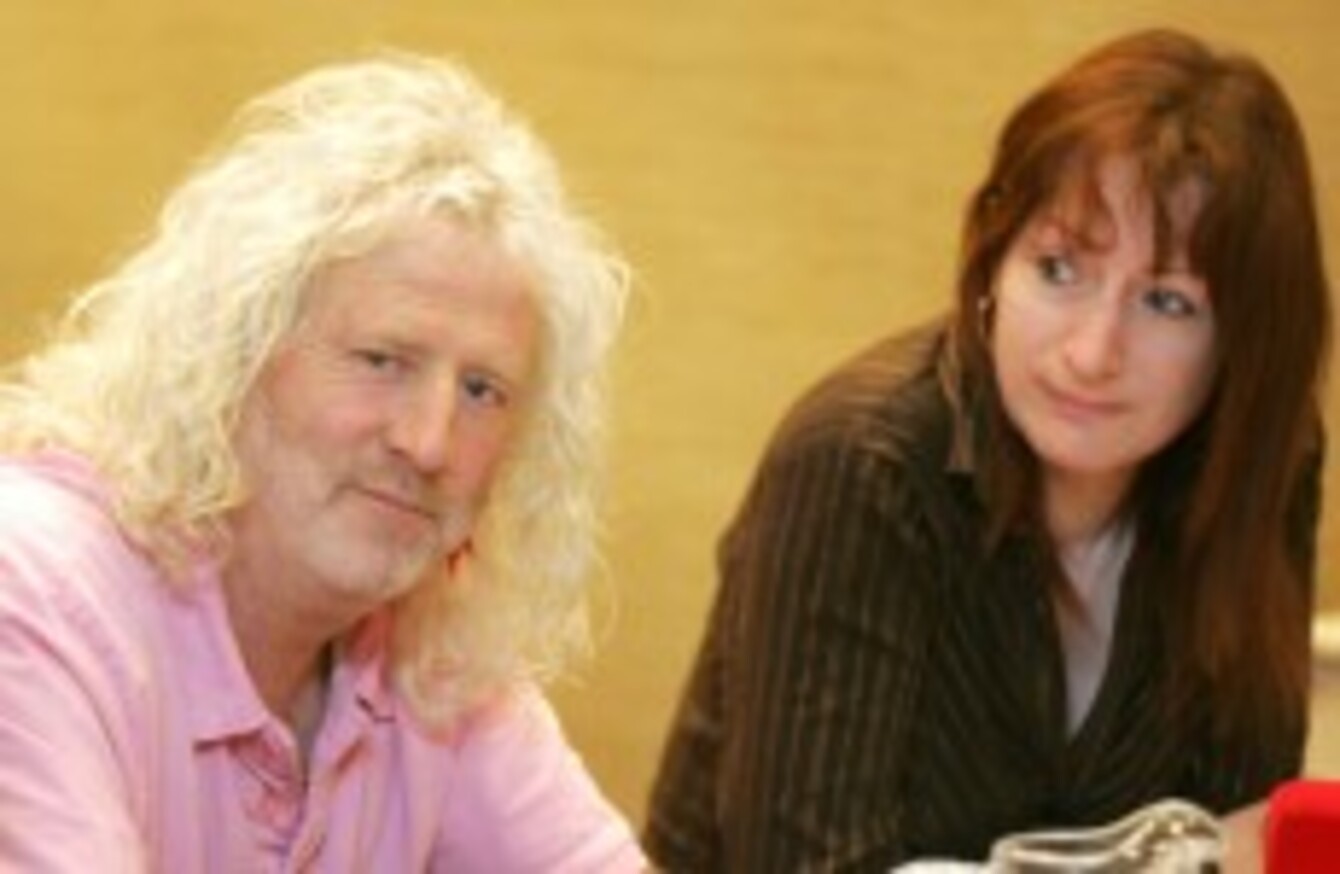 Clare Daly from the Socialist Party with Mick Wallace at a recent press conference.
Image: Sam Boal/Photocall Ireland
Clare Daly from the Socialist Party with Mick Wallace at a recent press conference.
Image: Sam Boal/Photocall Ireland
Updated 7.55pm
THE UNITED LEFT Alliance (ULA) has condemned their Dáil Technical Group colleague, Mick Wallace, but declined to call on him to resign as a TD after it emerged that he had under declared VAT.
The Wexford deputy said earlier today that he had reached a €2.1 million settlement with the Revenue Commissioners for underpayment of VAT on apartment sales over a two-year period but said he could not pay the money because his company, MJ Wallace Ltd, is insolvent.
Wallace, who was a high-profile property developer before being elected to the Dáil last year, said he was not proud of what he did but said that he had done it in order to try and save his company and jobs in it, expecting to be able to pay the money at a later date.
Independent TDs from the Dáil's Technical Group have condemned their colleague, saying they do not condone his behaviour.
Speaking to TheJournal.ie this evening, the People Before Profit (PBP) TD Joan Collins, who is part of the Dáil's Technical Group, said the ULA of PBP, the Socialist Party, and the Workers and Unemployed Action Group (WUAG) believed that "tax evasion is wrong".
"No matter who it is, you have to pay your taxes. Mick Wallace has come out and said he is wrong and we do not support his actions," she said.
"I wouldn't call on anyone to resign. The people of Wexford elected him and it's up to them decide. There should be things like a recall, there should be that set up. I wouldn't call for his resignation, it's up to him. We're all accountable to the people."
Collins said she would distinguish between Wallace's actions and the actions of other property developers "who consciously try and evade paying tax and put money aside".
She said she had spoken to the Wexford TD, adding: "He thought he would have been able to get a few more building jobs for the men whose jobs he was trying to save.
"But when the banks moved in he couldn't continue and he had to go to Revenue and declare. It's still absolutely wrong, I'm not in anyway supporting him on that. People have to accept the consequences."
Separately, Independent TD Catherine Murphy who is also a member of the Technical Group said that what Wallace had done was wrong.
"It's the law of the land and it doesn't matter if he thought he was doing it for the right reasons," she told TheJournal.ie this evening.
She said that it was up to citizens to decide whether a TD should resign or not, and said she would not be calling on him to give up his seat.
A statement issued on behalf of independent TDs including Murphy, Finian McGrath, Shane Ross, Luke Ming Flanagan, Thomas Pringle, Tom Fleming, Mattie McGrath, Maureen O'Sullivan and Stephen Donnelly said:
We would like to make it clear that we do not condone his behaviour, we believe he has done wrong and that he should be equally accountable as any other TD or ordinary Irish citizen. Anyone who is not aligned to a party is automatically entitled to membership of the Technical Group under the rules of the Dail.
The Technical Group added that their colleague John Halligan was out of the country and could not be contacted for comment.
#Open journalism No news is bad news Support The Journal

Your contributions will help us continue to deliver the stories that are important to you

Support us now
Taoiseach Enda Kenny said today that he understood that a settlement had been reached and that it was up to the statutory authorities to follow it through, declining to say whether or not Wallace should resign.
"It's not for me to comment on any individuals," he added.
YouTube: MerrionStreetNews
Government backbenchers have been less sympathetic with the Fine Gael TD and party chairman Charlie Flanagan calling for an investigation by the Standards In Public Office Commission (SIPO) into Wallace and his affairs.
Other backbenchers including Labour's Eamonn Maloney were critical in the Dáil chamber during the Technical Group's attempt to introduce a Private Members Bill to force responsibility on the government for the remedial works on damaged housing complexes and to pursue developers for the cost.
Collins said it was disappointing that the Bill, which was defeated by the government in a vote earlier today, had been overshadowed by the controversy surrounding one of the supporters of the bill, Wallace.