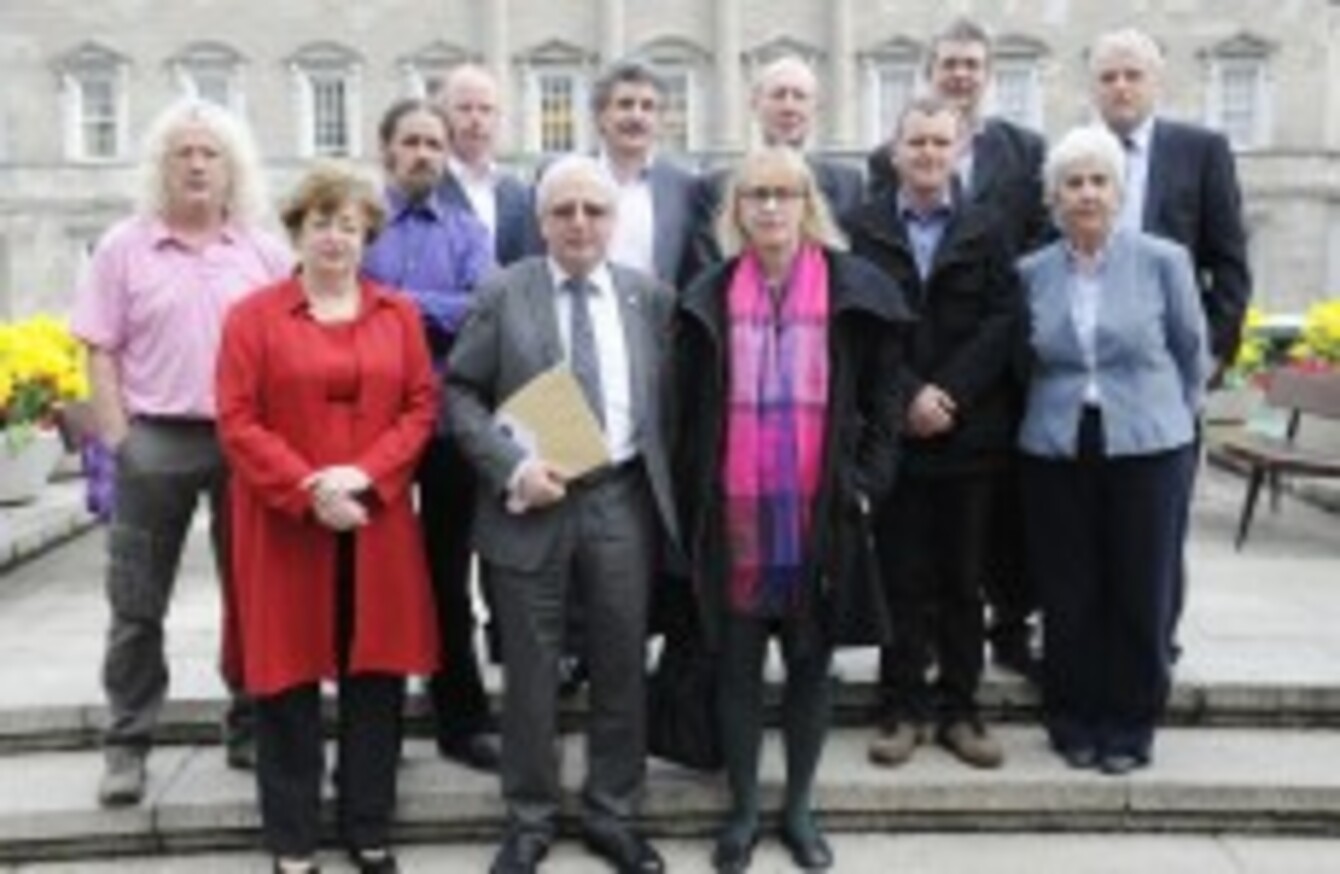 The Dáil Technical Group
Image: Sasko Lazarov/Photocall Ireland
The Dáil Technical Group
Image: Sasko Lazarov/Photocall Ireland
AN INDEPENDENT TD has hit out at what she called the "plethora of misinformation" in the public domain about the Dáil's Technical Group and the possibilities available to a group of Fine Gael TDs outside the parliamentary party.
Catherine Murphy said she has been surprised to see misinformation that some commentators and even parliamentarians "seem to have around the rules governing the movement of deputies from the party fold and the mechanisms of a Technical Group".
Debate about the possibility of expanding the Technical Group to include Fine Gael TDs expelled from the parliamentary party over the abortion vote or setting up a second Technical Group has taken place in recent days.
However the Fine Gael TDs are not allowed to join the Technical Group nor, under current standing orders, are they allowed to form their own Technical Group in order to have speaking rights in the Dáil.
So "citizens can have an informed view of what is happening and why", Murphy has produced a fact sheet which clarifies a number of issues including:
That a Technical Group is a grouping of independent TDs and any parties with less than seven members.
It is not a political party but allows for improved access to speaking time in the Dáil.
The Technical Group cannot control membership – all non-aligned members or small parties (of less than 7) can join the group. Inclusion cannot be vetoed and no one can be expelled.
Any person who was elected as an independent or in a party of less than 7 is eligible to join.
The group requires a majority of eligible deputies in the Dáil in order to be formed.
Those elected as a member of a party of more than seven members is NOT eligible to join the group.
If they leave such a party they are still NOT eligible to join.
For example, if you are elected a Fine Gael TD then you are not eligible to join the Technical Group at any stage during the life of the current Dáil even if you leave the parliamentary party.
Any new grouping or party that is formed will not be recognised for speaking rights, resources etc. under the existing standing orders of the Dáil.