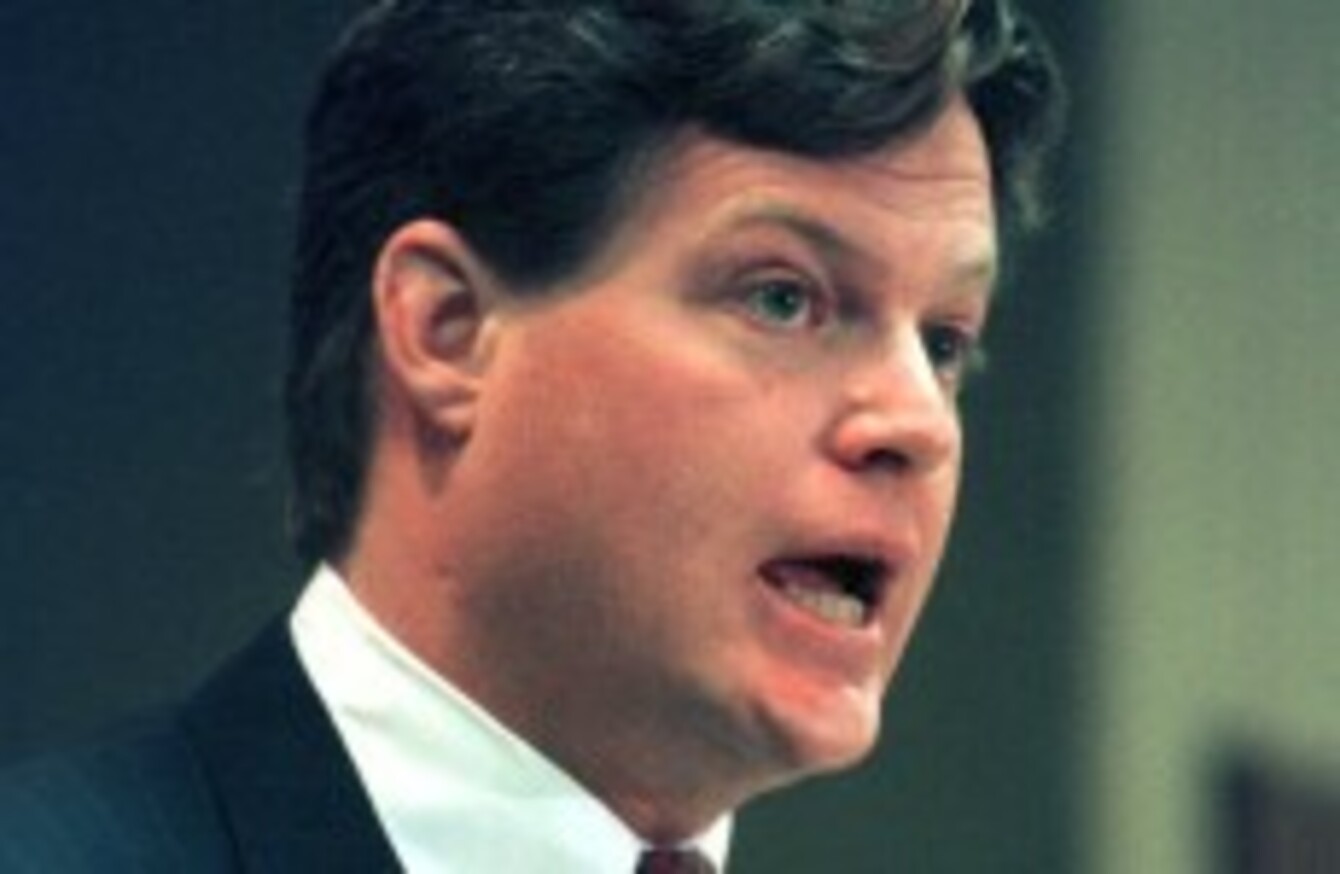 File photo of Ted Kennedy Jr
Image: AP Photo/Dale Atkins
File photo of Ted Kennedy Jr
Image: AP Photo/Dale Atkins
TED KENNEDY JR is to speak in Ireland this month at the Kennedy Summer School.
The American lawyer and co-founder and president of the Marwood Group has been invited to speak at the Inaugural Edward M Kennedy Lecture at New Ross Summer School.
Edward M (Ted) Kennedy Jnr is the son of the late senator Ted Kennedy and the organisers said he will speak about his father at the inaugural lecture at the Kennedy Summer School in New Ross, Co Wexford on Friday 13 September.
Lecture
The lecture will illustrate "the context of his contribution to Ireland, to American politics and American social affairs" and will be hosted by the Edward M Kennedy Institute for Conflict Intervention, National University of Ireland (NUI), Maynooth.
The summer school itself will take place from 12 -14 September.
Peter Cassells, Executive Director of the Kennedy Institute at NUI Maynooth, said:
We are very honoured to host Ted Kennedy Jnr and the inaugural lecture at the summer school. The summer school is a great legacy of the Kennedys' links with Ireland and the contribution that they have made to our society. This visit reinforces those links.
The institute was established in 2012, and honours the late Senator Edward M Kennedy for his lifelong commitment to justice, equality, human rights, education for all and environmental protection – and in particular for his contribution to the Northern Ireland peace process.
The Edward M Kennedy Institute at NUI Maynooth has also commenced taught programmes, a one year part-time Diploma in Mediation & Conflict Intervention and a two year part-time Masters in Mediation and Conflict Intervention.