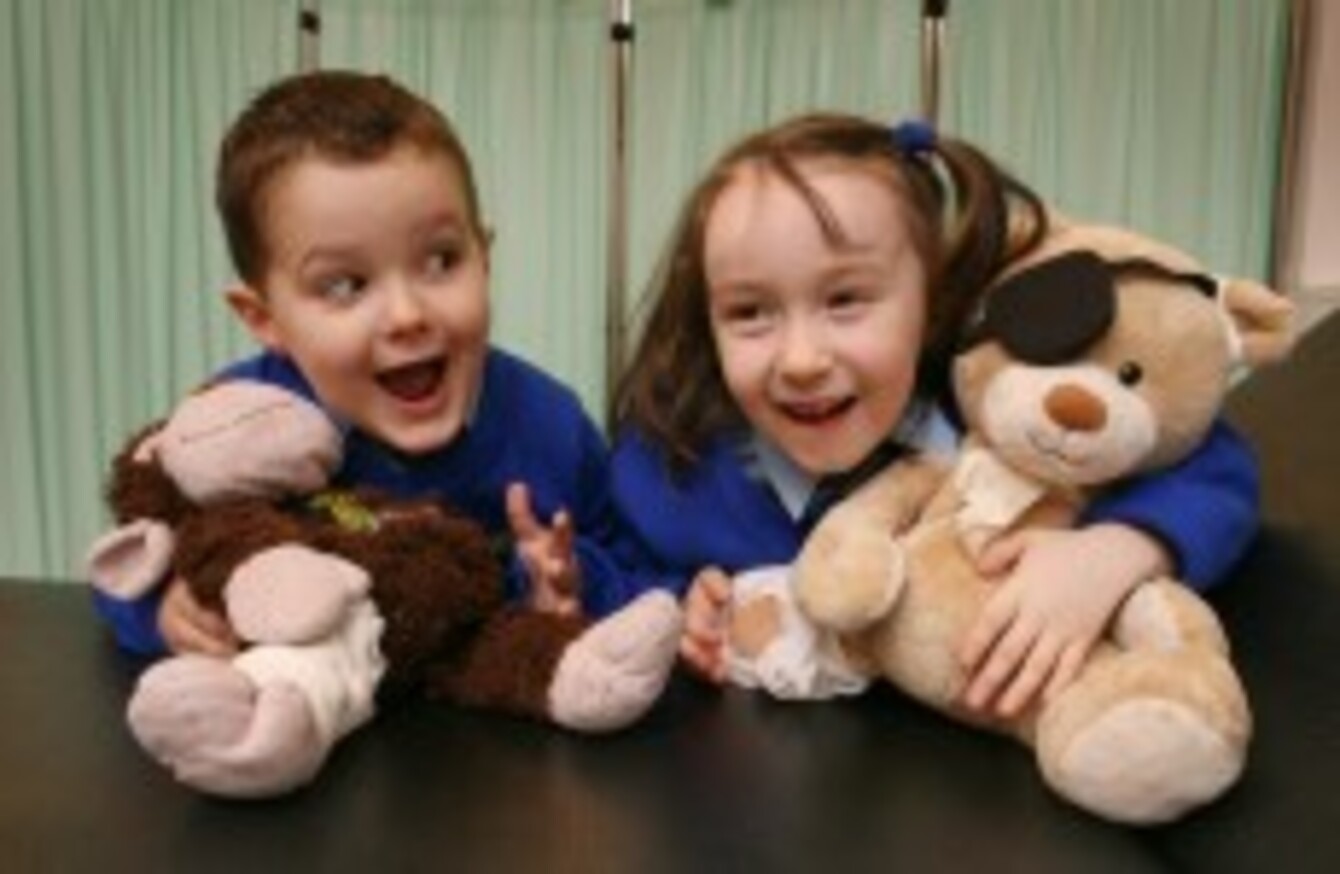 Image: Aengus McMahon
Image: Aengus McMahon
MEDICAL STUDENTS AT NUI Galway are offering their services to the west's teddy bears.
The 10th annual Teddy Bear Hospital at NUIG will take place next Thursday and Friday, 22 and 23 January. The event will see over 1,500 sick teddy bears admitted to the hospital, accompanied by their minders, 1,500 primary school children.
The event is organised by the Sláinte Society, the NUI Galway branch of the International Federation of Medical Students Associations, and up to 200 medical and science students will diagnose and treat the teddy bears. In the process, they hope to help children, ranging in age from 3-8 years, feel more comfortable around doctors and hospitals.
Over the years, children have come along with teddy bears suffering from an imaginative range of sore ears, sick tummies and all kinds of others weird and wonderful ailments.
Katie Lynam, a second year medical student at NUI Galway and co-auditor of Sláinte Society, said: "This year we are celebrating ten years of Teddy Bear Hospital and it is going to be our biggest ever with 1,500 children attending over the two mornings. We hope to create a fun, friendly atmosphere for both the children and our volunteers, and are looking forward to a busy couple of days!"
This year, 22 local primary schools are participating in the event. On arrival at the Teddy Bear Hospital on campus, the children will go to the 'waiting room', which contains jugglers and face painters.
Then the children and their teddy bears are seen by a team of Teddy Doctors and Teddy Nurses, who will examine them. The students will have specially designed X-ray and MRI machines on hand, should the teddy bears need them.