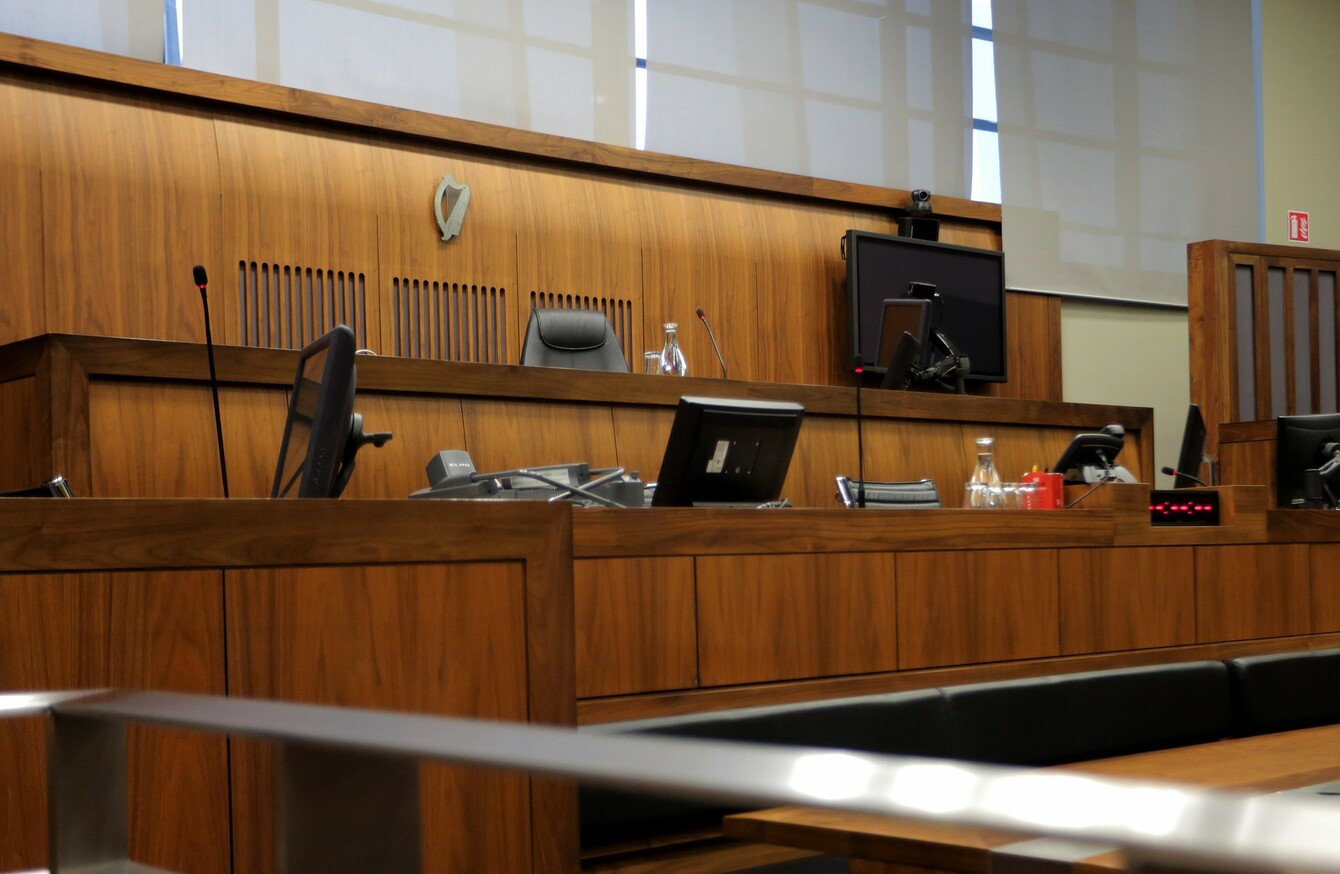 The teenager was also in a high-speed car chase with gardaí.
Image: PA Archive/Press Association Images
The teenager was also in a high-speed car chase with gardaí.
Image: PA Archive/Press Association Images
A TEENAGER WHO left a schoolboy with life threatening injuries, including a bleed on the brain, after taking €1 from him has been jailed.
Sean Rausch (18) was also sentenced for seven other offences including muggings, attempted robberies and numerous driving offences arising out of a high speed garda chase.
Dublin Circuit Criminal Court heard he drove the stolen car on three wheels while leading eight patrol cars and a garda helicopter on a high speed chase.
He was unlawfully at large at the time having previously been arrested for his part in the mugging and attempted mugging of two groups of schoolboys. The serious assault on another schoolboy occurred the same day as the robberies.
The 17-year-old victim of the attack was left with life threatening injuries from a brain bleed after he fell to the ground following a thump to his face and a subsequent kick to his head. He also had a fractured jaw, broken eye socket, a number of broken teeth and was missing skin from his chin.
The assault, which was carried out by both Rausch and another teenager, occurred a month before the victim's Leaving Certificate but he managed to sit his exams with assistance. His jaw was wired shut for eight weeks and he still doesn't have full use of his mouth.
Garda Kieran Kilcoyne told Fiona Murphy BL, prosecuting, that Rausch and another person launched an attack on the teenager as he was on his way back to school from lunchtime. The boy emptied his pockets and handed over €1 and house keys.
He was punched in the back and in the face after the attackers shouted "give the lad a stab".
The victim fell to the ground and banged his face off the concrete before he was kicked in the jaw and in the knee.
Disturbing
Speaking of the attack, Judge Melanie Greally said it was a "most disturbing offence" during which the victim had been subjected to an assault and robbery of such ferocity that he ended up with life threatening injuries.
She said he was extremely lucky to have emerged from the attack without any severe long lasting injuries.
Rausch of Cushlawn Park, Tallaght, Dublin pleaded guilty at Dublin Circuit Criminal Court to a total of four robberies, taking possession of a Hyundai Santa Fe knowing it was stolen, dangerous driving and a number of other offences.
Judge Greally said in relation to the driving offence that Rausch had put a huge number of motorists and pedestrians at serious risk.
Rausch also pleaded guilty to assault causing serious harm to the schoolboy, on the same day of the robberies, in the Old Bawn area of Tallaght. He initially denied this charge and elected for trial.
He has 42 previous convictions which were all dealt with in the District Court and include 14 for robbery, burglary, sexual assault and assault.
Judge Greally had previously sentenced Rausch to two and half years for the robberies.
Today she sentenced him to a consecutive term of three years on an endangerment charge arising out of the car chase, increasing the term to five and half years.
She also sentenced him to five years for the assault which will run alongside the other term.
Judge Greally suspended the final 12 months of the jail term on strict conditions.