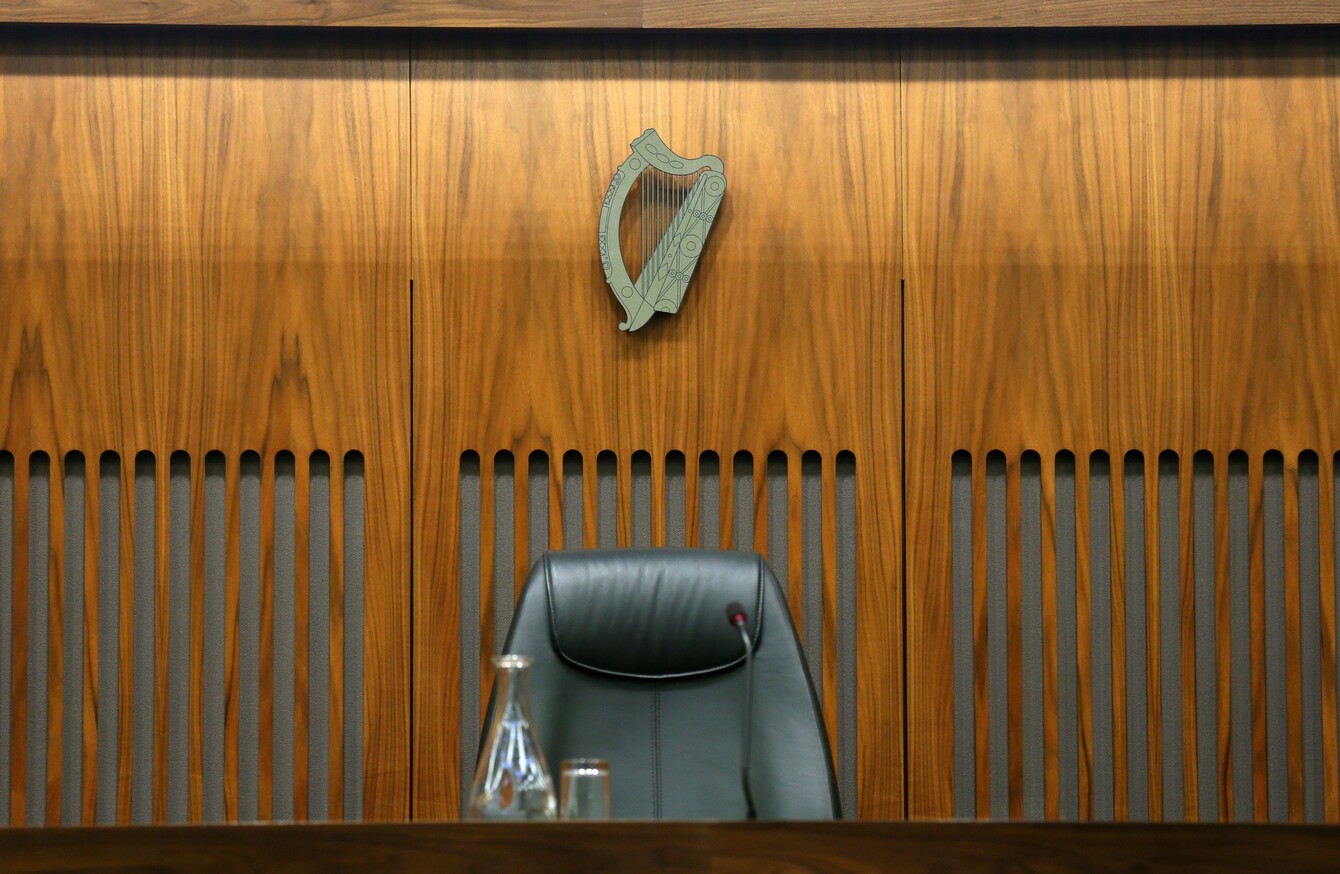 Image: Laura Hutton/Photocall Ireland
Image: Laura Hutton/Photocall Ireland
A 16-YEAR-OLD has received a suspended sentence after he pleaded guilty to sexually assaulting four women and one teenage girl last year.
The first sexual assault occurred on 20 January 2015, when the teenager attacked a 39-year-old woman who was walking to work.
He grabbed her and said, 'You don't have to do anything, only touch my cock'.
The woman said she would not touch him, but he again tried to grab her. She ran towards a house and he chased her, shouting that he would kill her.
A local garda said the woman was very scared that the teenager was going to stab her. In a later interview, the teenager said that he had touched the woman's bottom during the attack.
Sexual assault 
He was arrested on 6 February 2015 and admitted the offences during interview.
He later pleaded guilty at Dublin Circuit Criminal Court to five counts of sexual assault in the Balbriggan area of Co Dublin.
The court heard that on 24 January 2015 the teenager assaulted a 19-year-old woman while she was walking with friends.
The teenager grabbed her and stuck his hands up between her legs.
The third assault occurred two days later, on 26 January, when the teenager attacked a 34-year-old woman, who was walking to the shops with her daughter shortly before tea time.
He grabbed the woman, dragged her to the ground, and pressed her hard between her legs, through her clothes.
The teenager then fled and the woman started shouting at him.
Teenage girl 
On 1 February 2015, he sexually assaulted a girl who was 14 at the time. The girl was walking with a friend in the afternoon, when the teenager came up and pulled down her trousers and underwear.
He did not try to speak or touch her before running away.
On 5 February 2015, the teenager sexually assaulted a 35-year-old woman, who was with her daughter, by pulling down her trousers. She screamed as he ran off.
Counsel for the teenager, Tara Burns SC, said the teenager had made very strong efforts to get to grips with what occurred, and that he had taken steps to address the matter.
Judge Patrick McCartan imposed a sentence of 12 months detention suspended for two years, on condition that he completes the recovery programme in which he is currently participating.
The teenager convicted cannot be named for legal reasons. Comments have been disabled.