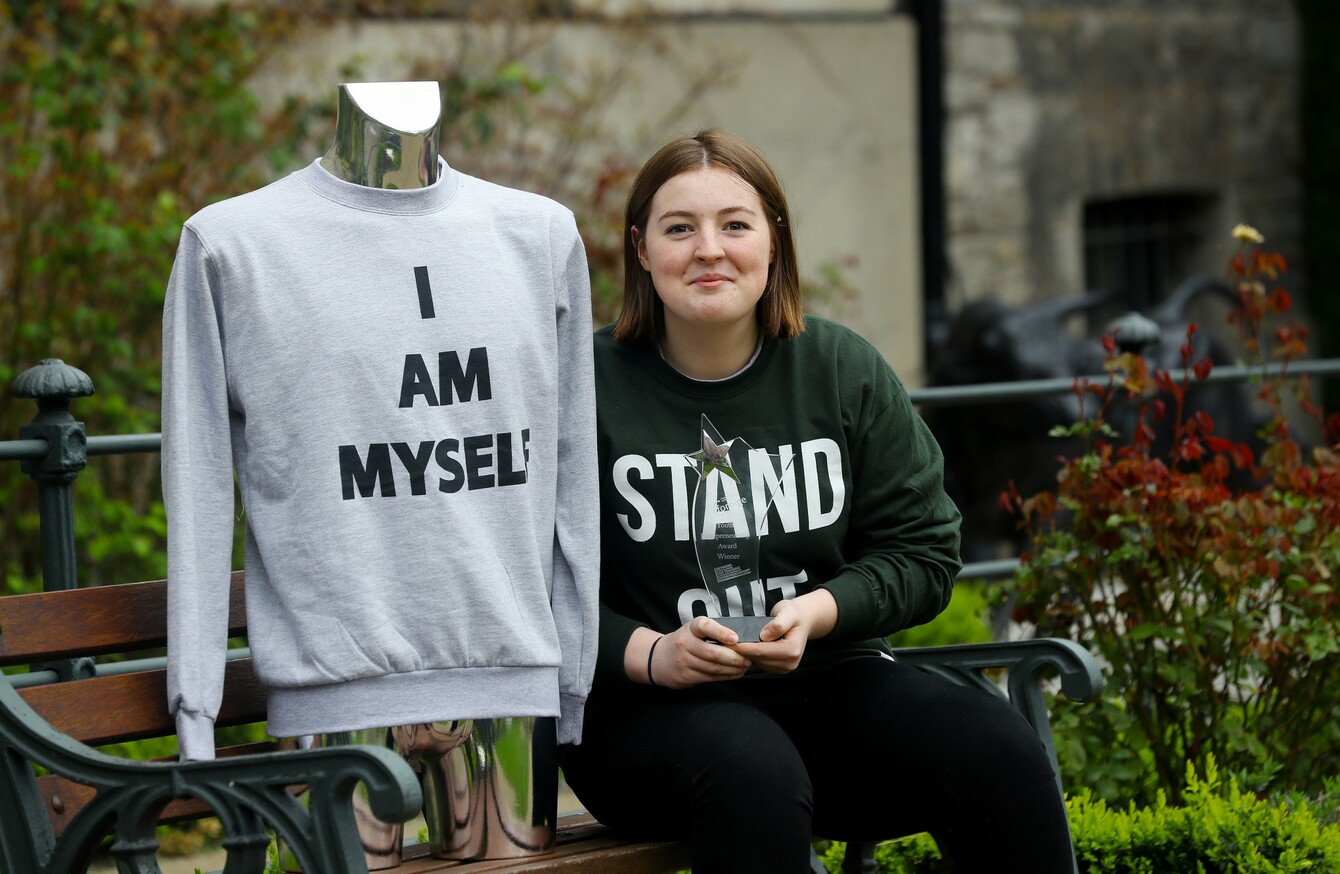 Image: lorraineosullivan
Image: lorraineosullivan
A TRANSITION YEAR student from Coláiste Mhaigh Éne in Bundoran, Co Donegal, has won the title of Foróige Youth Entrepreneur of the Year 2017.
Katie McGloin recently founded the business K.T. Clothing, which produces gender neutral clothing targeted towards people who prefer non-gender specific clothes.
The sixteen-year-old fended off competition from young entrepreneurs who had founded companies specialising in products such as wheelie bin clips for windy weather, hand-made soaps for skin conditions and personalised dog collars.
McGloin gave her pitch to a panel of expert judges and her company was chosen as the best. The clothing line aims to offer affordable products in different styles that allow customers to feel comfortable.
Over 1,000 young entrepreneurs set up their own businesses as part of the Foróige Network for Teaching Entrepreneurship (NFTE) programme this year. Finalists were from Limerick, Offaly, Sligo, Donegal and Dublin.
Sean Campbell, Foróige chief executive, said that he had high hopes for McGloin's chances of success at the upcoming European young entrepreneur of the year.
He said: "For the last four years the winner of our competition has gone on to take the European title. This shows there is something really special about our programme and that the young people coming through it are simply world-class. We are delighted that Katie will represent Ireland at the European level in Bulgaria later this year.
We are so proud of Katie and all of the finalists… The level of leadership and passion the young people have shown throughout the process is phenomenal.