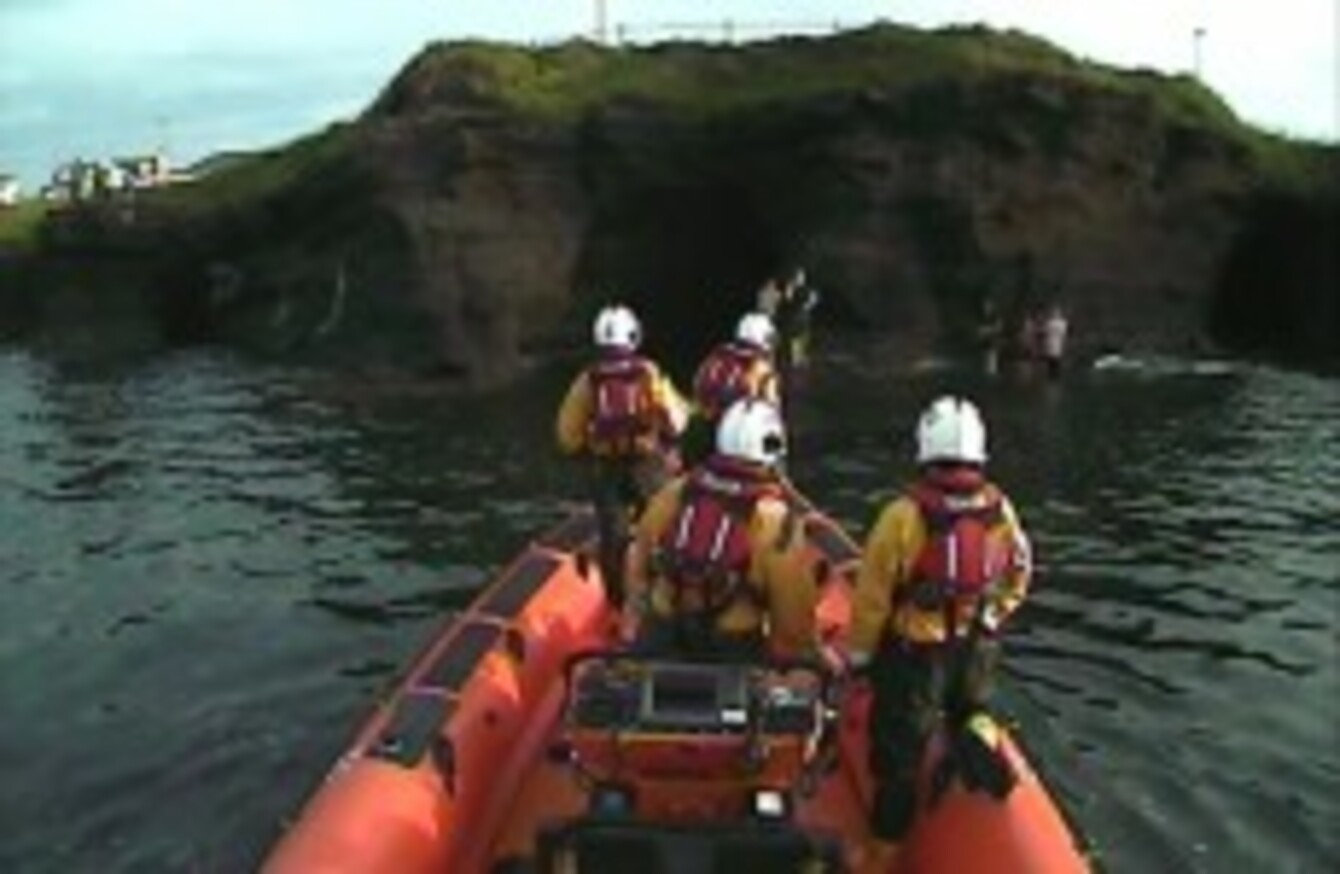 Image: Bundoran RNLI
Image: Bundoran RNLI
A VOLUNTEER CREW with the RNLI in Bundoran, Donegal, rescued six teenagers yesterday who had been cut off by the tide.
The lifeboat was called to the aid of the teens by the Coast Guard and was launched at 8.30pm yesterday. The four crew were on the scene within two minutes and found the group of youths, who had climbed down to the water's edge and were unable to make their way back up. They had become trapped by the tide.
The Coast Guard's Sligo-based rescue helicopter also attended.
None of the teens were injured and they were helped on board the lifeboat by the crew and brought safely back to the station.
Dessie Daly, who was helming the lifeboat yesterday, said "this was another shout that had a happy ending".
"We thank the member of the public who made the initial emergency call and remind anyone who sees anyone in danger on the coast to call 999 or 112 and don't assume that somebody else has done it," he added.