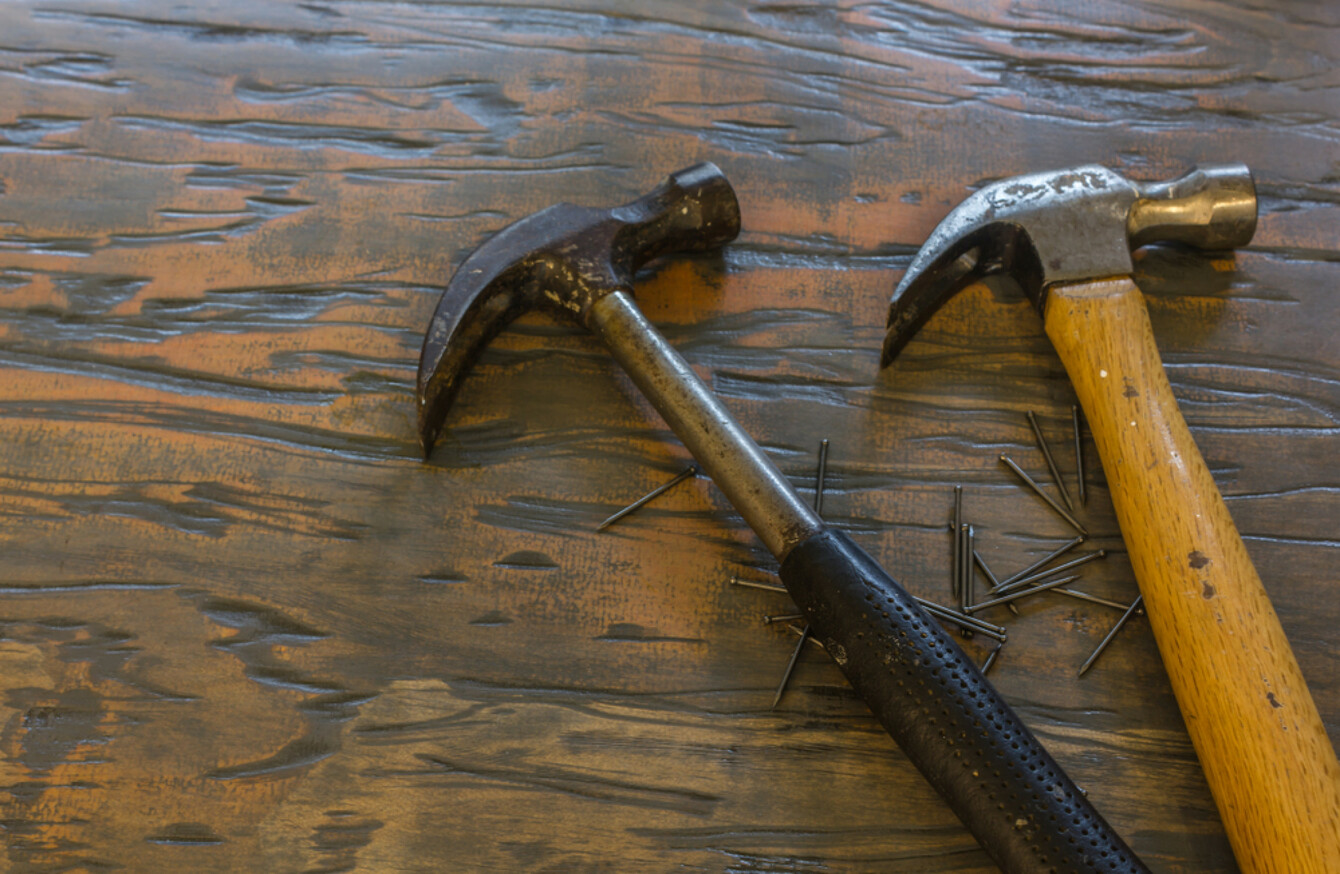 File photo
Image: TayaJohnston/Shutterstock
File photo
Image: TayaJohnston/Shutterstock
TWO TEENAGE BOYS "trashed" a metalwork room at Oberstown Children detention centre with hammers for three hours before the Garda Public Order Unit was called in to remove them, a court has heard.
The pair, then aged 15 and 16 years old, threatened their teacher with hammers before proceeding to smash "anything they could get their hands" on, causing €14,290 of damage.
The two boys, who cannot be identified as they are minors, pleaded guilty at Dublin Circuit Criminal Court to criminal damage at Oberstown Child Detention Campus in Dublin on 14 June 2017.
The older boy, now aged 17, has 36 previous convictions including 10 for criminal damage, arson, unlawful seizures of vehicles, as well as theft and public order offences.
The younger boy, now aged 16, has 28 previous convictions including seven for criminal damage, robbery, burglary, threatening to kill someone and public order offences.
Judge Melanie Greally adjourned sentencing in the case until next Friday to allow her read all the reports handed into court on behalf of the boys, and to structure a suitable sentence.
'Something building'
Sergeant Eoin McDonnell told Derek Cooney BL, prosecuting, that the boys had been in the metalwork room with their teacher for about 30 to 40 minutes and he could feel "something building".
The teacher said the boys, who both had hammers, told him to get out of the room. The boys barricaded themselves into the room where they began smashing things, throwing items and wrecking the room. They were abusive and shouted threats to members of staff.
They also let off fire extinguishers, causing a huge amount of damage over three hours. Staff described them as using the hammers on "anything they could get their hands on".
Staff asked the boys to leave the room, as did gardaí when they were alerted. Finally the Garda Public Order Unit arrived and the boys were removed from the room.
The older boy told gardaí he had started "trashing the room" for "no reason". The younger boy told gardaí he had been "out of my head" and also admitted his role.
McDonnell agreed that both boys had entered early guilty pleas and cooperated with the investigation.
He agreed with Emmet Whitmore BL, defending the older boy, that no one was injured during the incident. Whitmore put it to the garda that his client came from a "dysfunctional background". McDonnell said he was aware that the boy's background was "not ideal".
Marc Thompson BL, defending the younger boy, handed in a forensic psychologist's report which, he said, outlined his client's circumstances and "challenging family dynamics". He said the boy had left school early and first used drugs at nine years old.
Thompson said the boy had demonstrated concern for the effect of the offence on his teacher. He said it would be important for the boy to engage with post-release supports in the community.
Comments are closed due to ongoing legal proceedings.