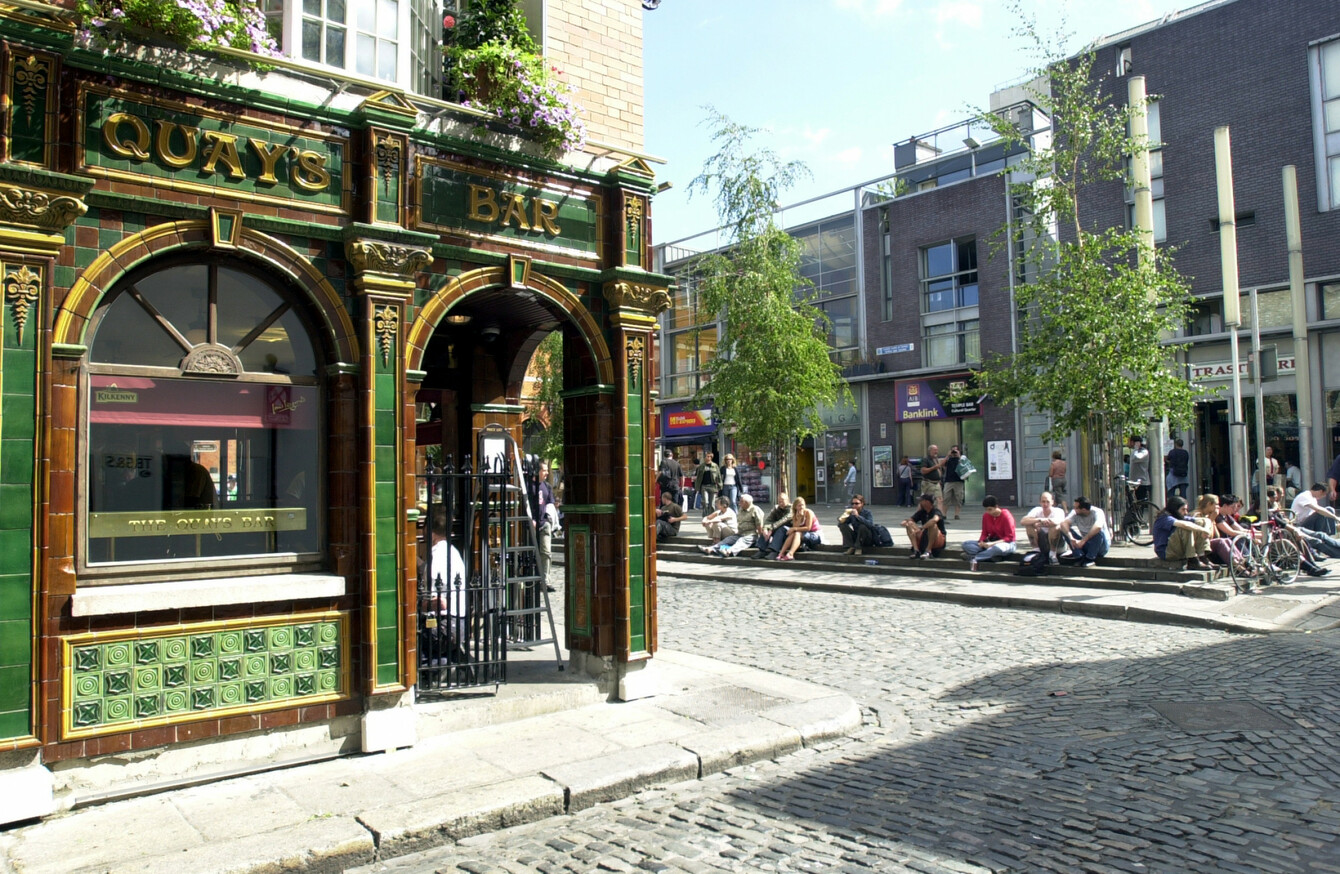 Image: Leon Farrell/Photocall Ireland
Image: Leon Farrell/Photocall Ireland
A MAN WHO unintentionally injured a woman when he threw a glass into the air in a crowded bar has received a suspended jail sentence.
Kenneth McCabe (25) told gardaí that he could not remember throwing the glass and said he had no reason or wish to injure the victim.
Judge Martin Nolan at Dublin Circuit Criminal Court said he accepted that the assault had not been intentional but it had been reckless. He said that throwing a glass in a crowded place was likely to cause injury.
McCabe of Cashel Road, Crumlin, Dublin, pleaded guilty to assault causing harm on 14 February 2016 in The Quays Public House, Temple Bar, Dublin.
Judge Nolan suspended a prison sentence of one year on condition that he keep the peace and be of good behaviour. He ordered McCabe to pay €3,000 over to the victim in the next 12 months.
The court heard that after McCabe threw the glass, it struck a beam, showering glass on Corrigan Serpa. She sustained injuries to her nose and left thumb, both of which required stitching.
Stitches
Garda Padraig Keoghan told Diana Stewart BL, prosecuting, that after the incident McCabe was acting aggressively and shouting abusive language while security staff held him outside the bar.
Serpa has since left the country and lives in America. She retains scars from the injuries she sustained and awaits further surgery.
After his arrest, McCabe told gardaí that he was sorry about injuring the woman and that he "didn't mean to cause her any harm".
Keith Spencer BL, defending, said that McCabe had thrown a small glass tumbler, rather than a pint glass. He said that McCabe had been severely intoxicated and did not remember being in The Quays that night.
The father of one has one previous conviction for a public order offence and is currently employed at Marks & Spencer.
Judge Nolan said that he was ordering the payment of the money primarily as a punishment.
He said that if McCabe was convicted of assault again he would go to jail.
Paraphrasing a famous quote from Oscar Wilde's play The Importance of Being Earnest, Judge Nolan said: "I think it was Lady Bracknell who said; 'if you offend once it could be an accident, but if you offend twice, you're getting close to going to jail'."