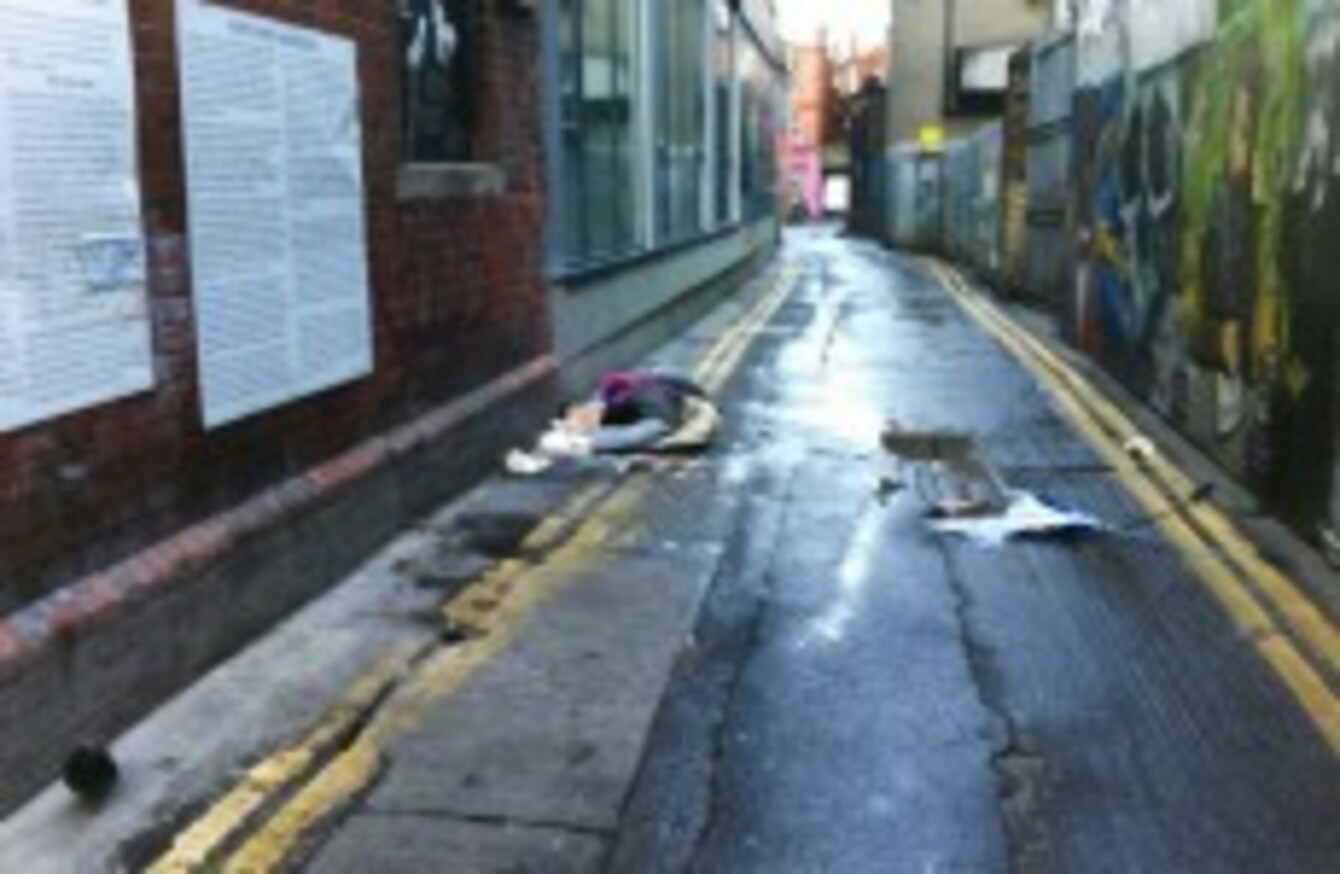 Temple Bar Lanes.
Image: Kevin Bohan
Temple Bar Lanes.
Image: Kevin Bohan
IF YOU'VE EVER walked around Dublin's Temple Bar, looked at some of the disused laneways and imagined how they could be reinvigorated, it's time to get your ideas down on paper.
Dublin City Council's 'Love the Lanes' project is accepting creative submissions until 22 April and will focus first on Adair and Bedford Lanes, Copper Alley and Crampton Court in Temple Bar
Last year, TheJournal.ie talked to two artists who volunteer their time to clean up the lanes surrounding Dublin city centre's Icon Factory to use them as creative spaces.
Kevin Bohan and Aga Szotsaid say that that they've got to know Dublin City Council cleaning staff  in the area and can see that what they needed was extra help in dealing with anti-social behaviour. 
The DCC pledged that they would they would be involved in the regeneration of the laneways in Temple Bar and the council's area manager Charlie Lowe says that this project is part of that promise.
"The Love the Lanes project is a joint initiative between Dublin City Council and the Temple Bar Company to try to engage the public's imagination in helping us to reclaim the laneways in Temple Bar for public use," says Lowe.
We are calling on anyone with a creative idea to apply to come on board in trialling possible innovative solutions to four laneways in the area initially. Together we hope to bring life back to the laneways in this historic part of the city.
The council say they are looking for the lanes to be used in a new way and want to trial events, installations, creative lighting and recreation areas.
Anyone seeking more information on making a submission is asked to contact lovethelanes@dublincity.ie.
Read: Creating culture amidst the rubbish in Temple Bar's lanes >