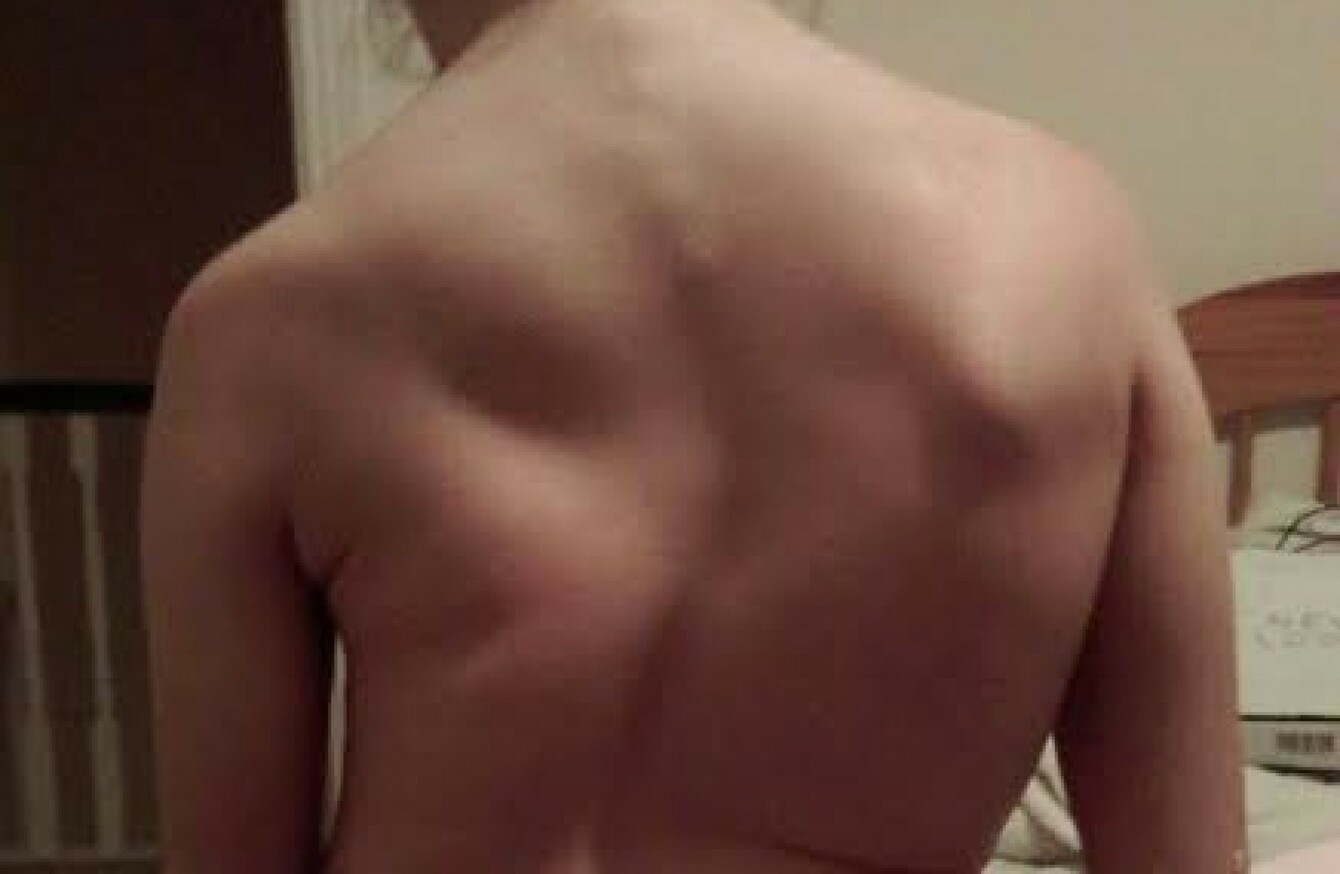 WEXFORD TEENAGER ALANNA Conroy was packing up to leave for Dublin yesterday when the call came.
Her elective surgery, due to take place this morning at Temple Street Children's Hospital, had been cancelled because of a lack of beds.
Alanna (13) has severe scoliosis, with a curve of over 100 degrees to her spine.
Her condition has steadily worsened since her diagnosis last year, and it now restricts her breathing.
The spinal fusion surgery Alanna was expecting to receive today would have joined the two curves that are twisting her rib cage and causing her excruciating pain.
"She can't really walk or do anything at the moment," her mother, Janet, told TheJournal.ie.
She's in school but she's very limited in what she can do. She can't even get up and down the stairs."
Janet said her daughter, who has Down syndrome, was very upset when she realised the surgery had been postponed.
We'd been preparing her for it for weeks. When you have a child with Down syndrome, you can't just suddenly change their routine – they need to be made to feel safe.
Her friends in school wrote her cards and performed a play for her. They even threw a party for her as a show of support."
Overcrowding
Alanna's procedure was one of 21 elective surgeries scheduled for today that have been cancelled in the past 24 hours.
In a statement, Temple Street Children's Hospital said it "had to make a decision yesterday afternoon to postpone 18 elective surgical day cases and three elective surgical in-patient cases".
"This decision was taken was a result of the increased number of winter related admissions, especially babies under one year, with respiratory illnesses who have been admitted through Temple Street's emergency department over the past week and who need very careful monitoring," the statement said.
The hospital added: "Temple Street recognises the distress that any postponement of surgery will cause to a parent and child but is endeavouring to reschedule these surgeries as soon as possible.
Any emergency surgery required in Temple Street will proceed as usual."
This is the second time in a week that Temple Street has cancelled elective surgeries.
Last Friday, the hospital said it had postponed all scheduled procedures due to take place that day because of capacity issues, citing an "increased number of winter-related admissions".