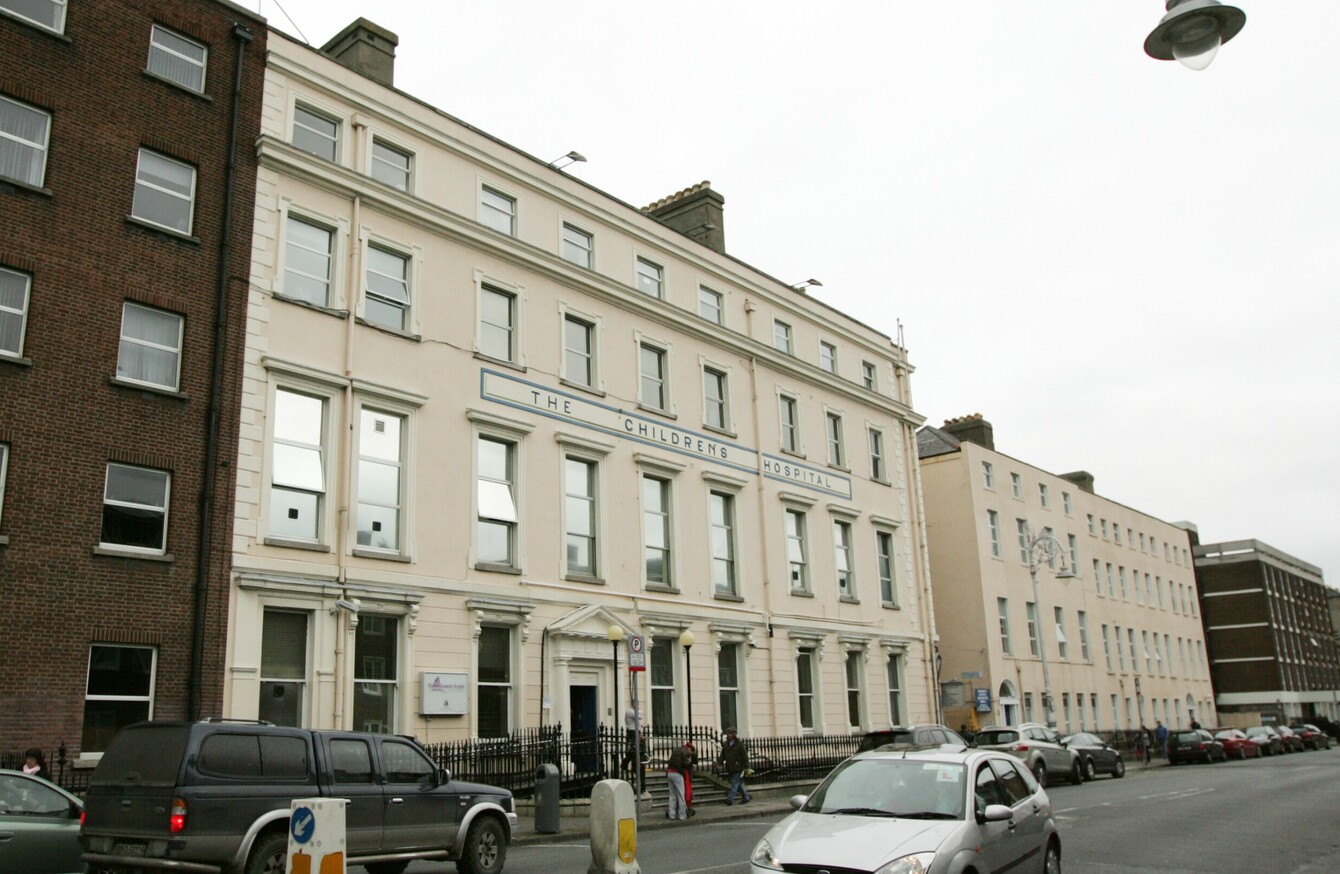 Temple Street
Image: Sam Boal/RollingNews.ie
Temple Street
Image: Sam Boal/RollingNews.ie
Updated 5.40pm
A NEW GENERATOR is to be installed in Temple Street hospital after today's electricity issues.
A spokesperson said that the additional generator has arrived to the hospital and will be installed by 6pm this evening.
The Temple Street emergency department (ED) will go back 'on-call' to ambulances from 6pm also, meaning that parents are also advised to bring their children to the ED as normal from 6pm.
It is also planned that the five ICU patients that were transferred from Temple Street to the ICU in OLCHC this morning will be transferred back to Temple Street tomorrow morning.
All other normal services will resume in the hospital from tomorrow morning, including planned elective surgeries.
Power supply issues
Earlier today, parents were urged not to bring their children to Temple Street Hospital after a major problem with the power supply to the hospital.
The hospital was working off a back-up generator, and an additional generator was being secured.
Services in the hospital's emergency department, out-patient department and planned elective surgeries were halted in the interim.
The problem stems from the hospital's own electrical equipment and is not affecting other homes or businesses in the area.
In a statement, the children's hospital said it was not accepting any patients who arrive by ambulance today. Instead, Crumlin, Tallaght, the Mater and Beaumont hospitals were alerted to the situation and will accept patients.
Five patients in the paediatric intensive care unit were transferred to Our Lady's Children's hospital in Crumlin, accompanied by staff from Temple Street.
All other in-patients in the hospital are "stable and can be cared for within existing resources," the statement said.
Around 20 surgeries which were scheduled to take place in Temple Street today were postponed, as well as all elective x-rays.
Disruption
After an initial investigation, it appears that the power supply in the hospital was interrupted for around eight seconds at 3 o'clock this morning. The hospital switched over to run on its own generator.
However, it was then discovered that the transformer in the hospital's sub-station had developed a fault and shut down. The faulty transformer is expected to be replaced by this Saturday.
ESB Networks has offered to help Temple Street in resolving the issue.
- Additional reporting by Gráinne Ní Aodha.