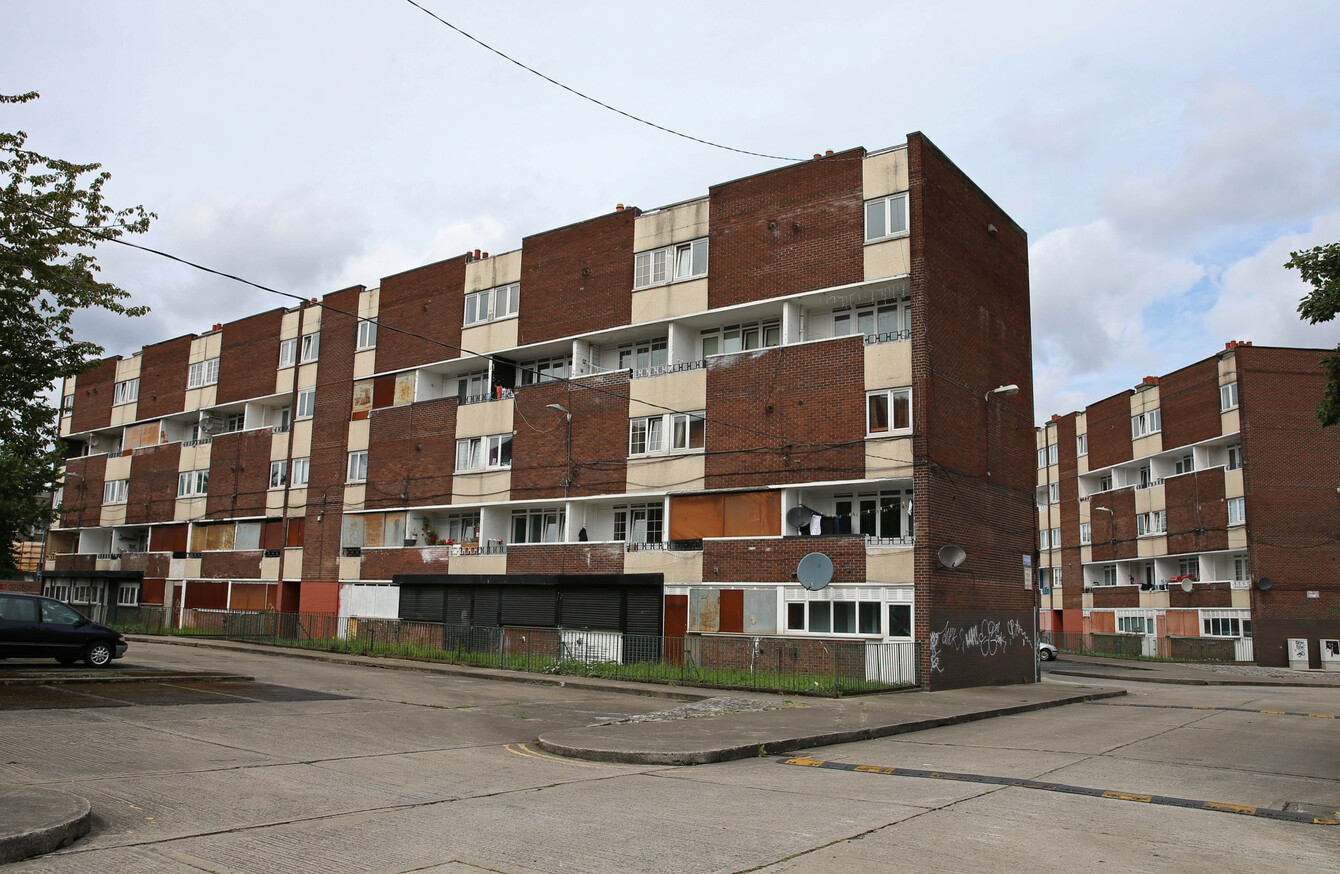 Image: Niall Carson/PA
Image: Niall Carson/PA
A NEW REPORT on the future of council housing has recommended local authorities suspend tenant purchase schemes and instead build smaller units for people to move into once their children have grown up and moved out.
The report, The Future of Council Housing: An analysis of the financial sustainability of local authority provided social housing, also advises councils to stop successor tenancies, which allow the children of sitting tenants to inherit the tenants.
In the last three decades there has been a significant reduction in the traditional role of council housing as the primary source of accommodation for low-income renters. Council housing tenants accounted for 73.2% of low-income renting households in 1994 – that percentage dropped to 53% by 2016.
Two thirds of all council housing stock has been disposed of by way of tenant purchase, which the report said made an important contribution to increasing home ownership but reduced significantly council homes available for rent. Between 1990 and 2016, 43% of the 82,869 council houses built during that period were sold to tenants, in certain instances at up to 60% discount on market value.
Authors Professor Michelle Norris and Dr Aideen Hayden, of the UCD School of Social Policy, Social Work and Social Justice have said the current model of funding housing provision through central government grants has made the up front costs of delivering council homes expensive.
They said this made the provision of council housing pro cyclical – with cash available during the boom times to build homes when construction costs are at their highest and little or no construction when Exchequer funding is depleted but building is much cheaper.
The report argues that the European model of funding via loans to local councils discharged over a longer period of time would be more effective and affordable.
Other recommendations include allowing for the compulsory deduction of council housing rents from social welfare payments and requiring councils to ringfence income from rents to spend on management and maintenance of properties.
The report also suggests allowing councils to retain more property tax revenue to fund housing provision and streamlining the Department of Housing's approval process for new social housing developments.