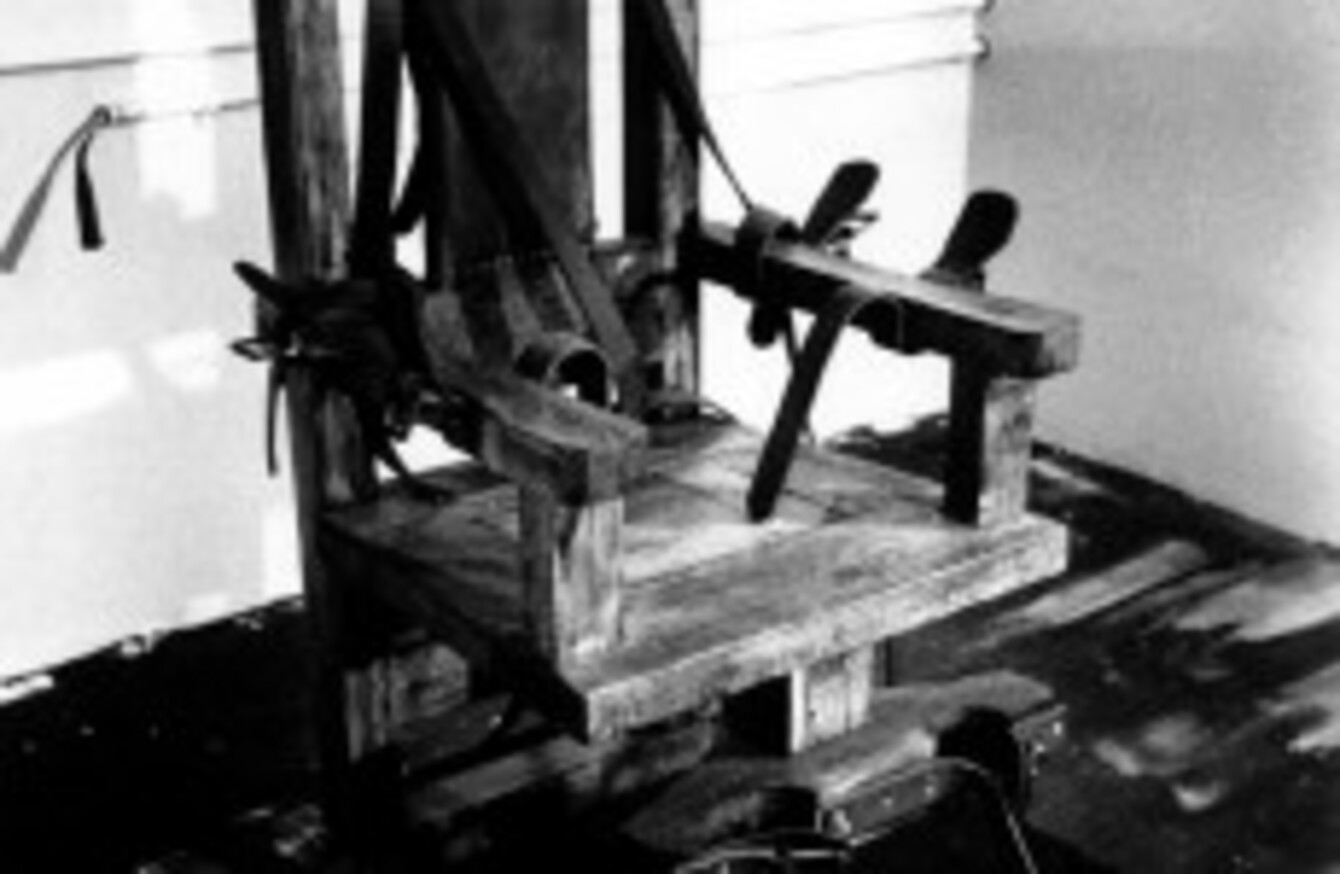 File photo of the electric chair at the Tennessee State prison in Nashville.
Image: AP/Press Association Images
File photo of the electric chair at the Tennessee State prison in Nashville.
Image: AP/Press Association Images
THE GOVERNOR OF Tennessee has authorised use of the electric chair to execute death row inmates in the event drugs for lethal injections are unavailable.
The measure makes Tennessee the first US state that would mandate the electric chair, although the Death Penalty Information Center (DPIC) says six other states that allow inmates to choose their method of execution allow such electrocution.
'Agonising death'
In late April, the prolonged and agonising death of an Oklahoma inmate who had been administered execution drugs highlighted the debate over the injections.
President Barack Obama called the incident "deeply troubling."
US states have scrambled to address a persistent shortage of the substances used in the deadly formulas.
Europe's role in the decision
European manufacturers' refusal to provide common drugs like pentobarbital for use in US executions has prompted prison departments in the 32 states that still allow the death penalty to seek new supply sources.
In some cases they have been forced to change their procedures or turn to controversial pharmacists, whose drugs have not been approved by federal authorities.
The Tennessee bill was signed into law Thursday by Republican Governor Bill Haslam and reported Friday by the DPIC.
It calls for executions to be carried out by lethal injection unless such methods are "held to be unconstitutional" or if the corrections commission certifies that one or more of the necessary ingredients "is unavailable through no fault of the department."
The alternative method in either case is electrocution, according to the bill.
Several other states are considering adopting similar measures, while legislators in Wyoming are mulling a return to the firing squad.
"Defense attorney David Raybin, who helped draft Tennessee's death penalty law in the 1970s, said that changing the execution method retroactively would be unconstitutional," the DPIC said.
A possible challenge
Inmates could challenge electrocution under the Constitution's ban on cruel and unusual punishment.
"Executions by electric chair have resulted in inmates bleeding and catching fire, and some have required multiple jolts of electricity before death occurred," the center noted.