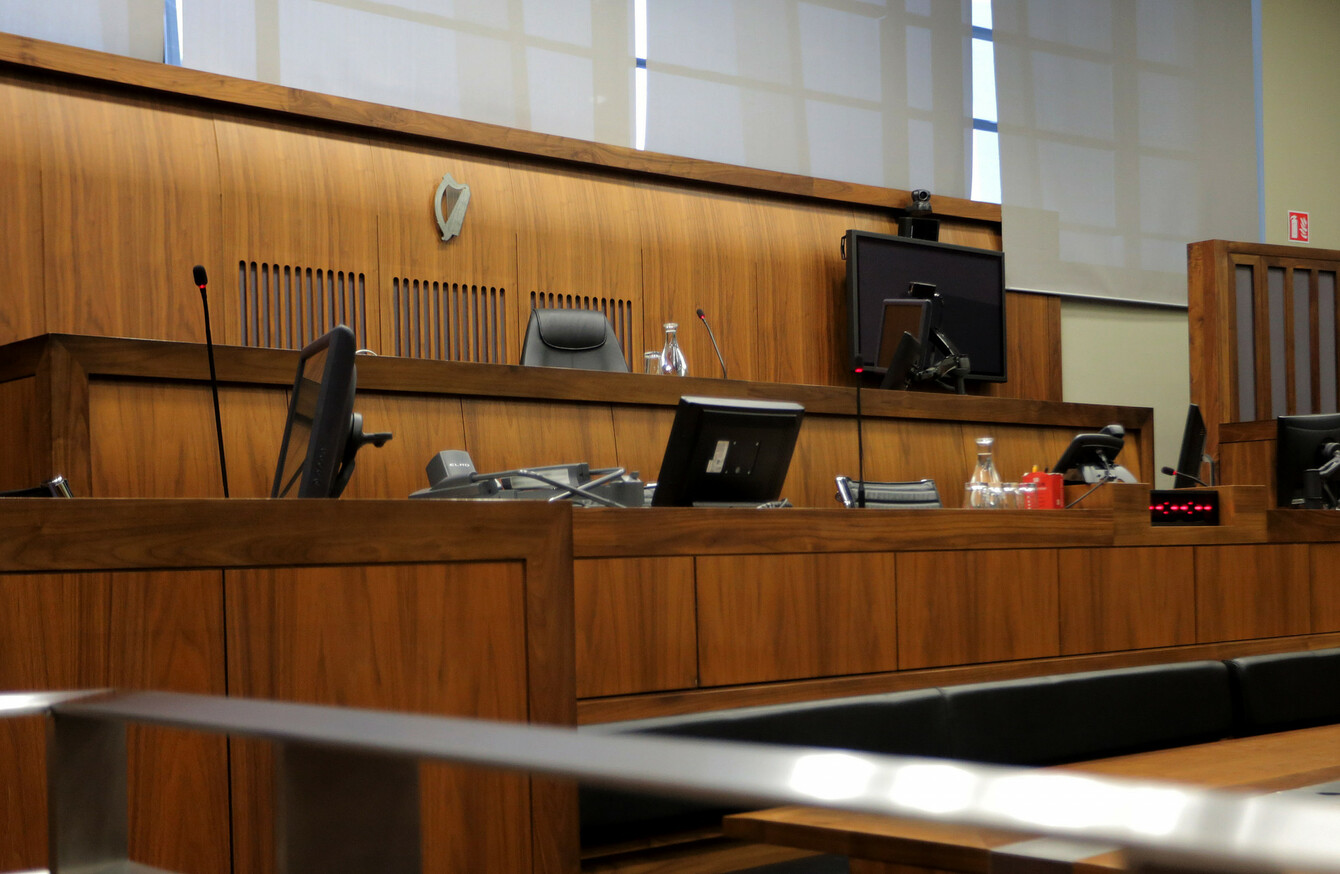 Image: PA Archive/PA Images
Image: PA Archive/PA Images
A YOUNG COUPLE forced a 65-year-old man to withdraw more than €16,000 from his bank account and threatened he would be kneecapped following a masked raid at his south Dublin home, a court has heard.
Carlos Lawrence, aged 26, from Rosary Road, Marylands, Dublin 8 and his partner Catherine Dempsey, a 25-year-old mother-of-two, from Michael Mallin House, Vicar Street, Dublin 8 were arrested on Wednesday.
Both of them were allegedly known to the 65-year-old man.
They appeared before Judge Brian O'Shea at Dublin District Court this morning charged with burglary at Wainsfort Manor Grove, Terenure, Dublin 6 while in possession of wedge hammer on 13 December.
Detective Sergeant Jason Miley told the court that Carlos Lawrence was charged at 1.28am today after which he "made no reply to the charge after caution". He told the court he was objecting to bail.
His solicitor Claire Barry told the court her client was not applying for bail at this stage.
A file is being prepared and further charges are being sought, the garda said.
Lawrence did not address the court during his hearing and was remanded in custody to appear at Cloverhill District Court next Friday.
Co-defendant Catherine Dempsey was remanded in custody following an unsuccessful bail application hearing that ran late this evening. Judge Brian O'Shea said the court could infer from Garda evidence that the elderly victim had been "terrified beyond comprehension".
She also made no reply when she was charged at 1.44am today, Garda John Walsh told the court. He also objected to bail citing the seriousness of the case and fears she would attempt to evade justice or interfere with witnesses.
Allegation
Garda Walsh alleged that on the night of 13 December going into the following morning Lawrence and Catherine Dempsey entered the man's home by breaking glass in a rear patio door with a hammer. It was alleged they had their faces covered and Mr Lawrence had a hammer.
Garda Walsh said it was alleged the man was told "he would be knee-capped if he did not comply and his extended family was being watched". The court heard he was struck in the face with hammer and his phone was taken as well as €150 from his wallet.
During the bail hearing, Judge O'Shea heard that the 65-year-old was forced to withdraw €1,200 from an ATM machine and then taken to the AIB branch in Rathgar to withdraw €15,000.
Garda Walsh described the incident as "an extremely frightening ordeal for the injured party".
The garda said that it was alleged Dempsey and her co-accused "were covered up initially but as time went on they dispensed of items concealing their identities and were known to the injured party".
He said there was CCTV evidence and that Lawrence had tried to buy a car in the Rathgar area with "a bundle of cash". Some €12,455 was recovered during a search of Dempsey's home later that day, the court heard. A car has been seized from her partner, the court was told.
Garda Walsh said that approximately €6,000 was found in her handbag and she had another €6,000 on her.
#Open journalism No news is bad news Support The Journal

Your contributions will help us continue to deliver the stories that are important to you

Support us now
Garda Walsh said the maximum penalty for the offence was life imprisonment and it was possible that further charges could be brought such as false imprisonment and robbery in relation to the incident. He also feared there would be attempts to interfere with the injured party.
Dressed in a black jacket, pink top and black trousers and runners, Dempsey did not address during the hearing which was also attended by her sister and two other women who watched from the public gallery.
The garda agreed with defence solicitor Richard Young that she had told gardaí she had been under some duress and it was the co-accused who had threatened and struck the 65-year-old man with the hammer.
Young pleaded for bail to be granted and said his client would abide by a list of conditions including a obey a curfew, sign on every day at a Garda station, surrender her passport, and not have any contact with the 65-year-old man. Seeking bail, the defence said her family was of limited means but had brought €500 to court.
Judge O'Shea noted it was alleged that joint enterprise was involved and he refused to grant bail. She was remanded in custody to appear again at Dublin District Court next Wednesday.
Following an application from Young, the judge also acceded to a request that she would be allowed medical and psychiatric treatment in custody.
She was granted legal aid after the court heard she was a lone parent.
The pair have not yet indicated how they will plead.
Comments are off as legal proceedings are ongoing.