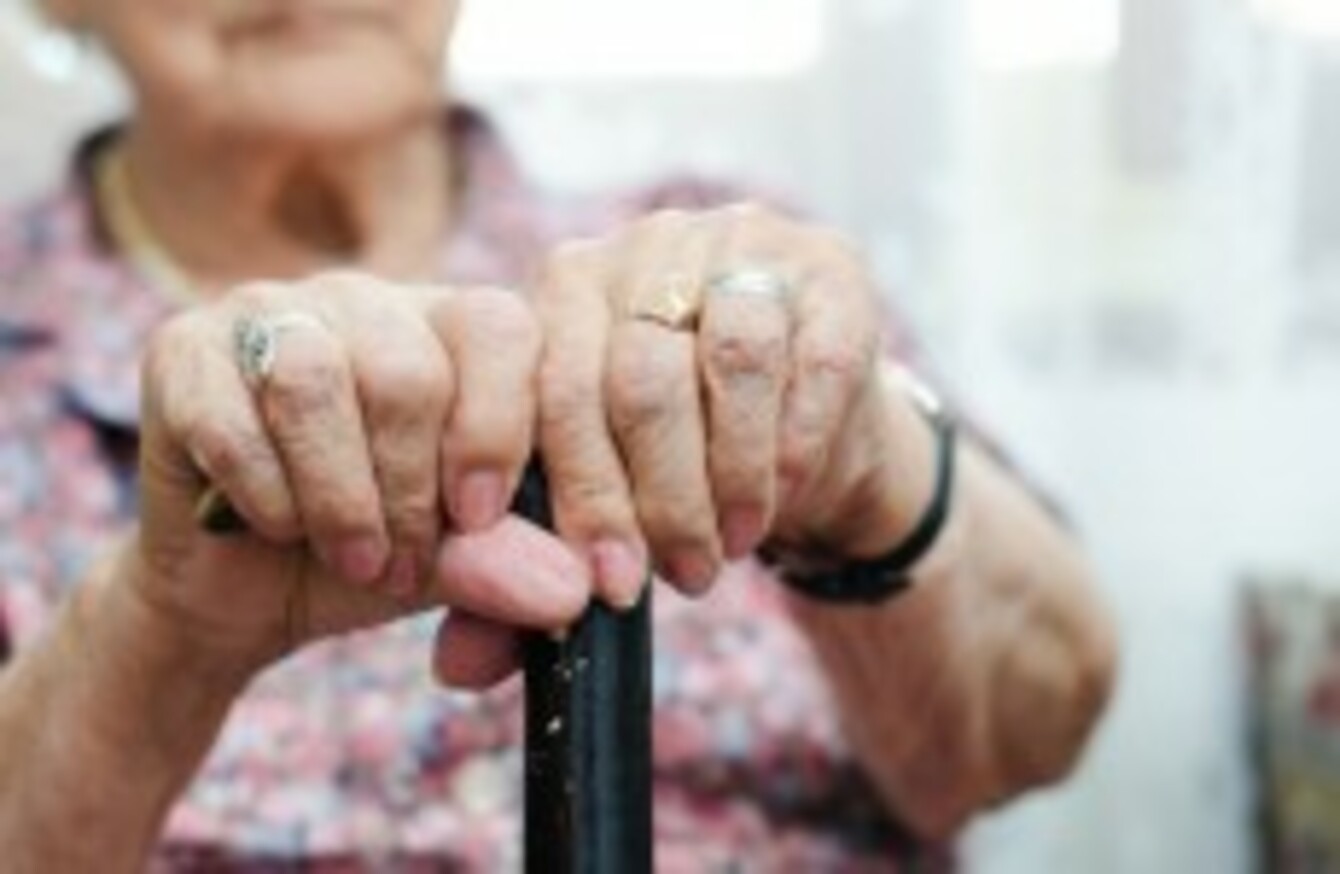 Image: Shutterstock/Kristo-Gothard Hunor
Image: Shutterstock/Kristo-Gothard Hunor
A GALWAY PENSIONER has convinced Ulster Bank to honour a deposit of £1,000 punts made by her late husband in 1975.
89-year-old Teresa Scahill found the deposit slip recently when going through a suitcase in her home in Dunmore, Co Galway.
When she brought the slip to the attention of the bank they refused to honour it.
However, after staging a number of protests outside a Galway Ulster Bank branch, and after her grand-nephew posted a photo of her protesting on Facebook, the bank has relented.
"I've done enough of talking about it at this stage," Teresa told TheJournal.ie.
There's people who say I should have asked for an awful lot more, but I got what I needed and what my grandchildren need and that's enough.
It's not my money you know, it's for my grandchildren.
She added that she's "not used to this level of publicity".
Teresa's husband John lodged the money in 1975 after being diagnosed with a serious heart condition. He passed away in 1990.
When she provided all documentation requested of her to the bank and to their dormant accounts division in both Dublin and Northern Ireland they still refused to honour the deposit.
Following this Teresa escalated her protest both by standing outside a bank branch carrying a placard and by taking to the airwaves with Galway Bay FM.
"I just want what's mine, and I can't understand why they can't tell me what they've done with the money," she told Keith Finnegan on the radio station in early July.
This just shows that Ireland at the moment is no place for old people.
But I won't be giving up. Blood and sweat went into making that money, and I mean that literally.
Teresa said she estimated the value of the deposit would have increased by 40% over time.
Different estimates as to the value of the deposit are circulating, but the common consensus would seem to be that it would currently be worth in the region of €12,000 accounting for interest.
A spokesman for Ulster Bank told TheJournal.ie that they won't be commenting on the issue as they don't comment on the cases of individual customers.
Legislation was introduced in 2001 under the Dormant Accounts Act to help reunite account holders with their dormant funds held in banks, building societies and An Post.
A dormant account is an account that has shown no activity for 15 years.
Unclaimed money is typically  transferred to a fund managed by the National Treasury Management Agency (NTMA).
However, the rights of original account holders are not affected by the transfer to the fund and they can always reclaim the funds (including interest).