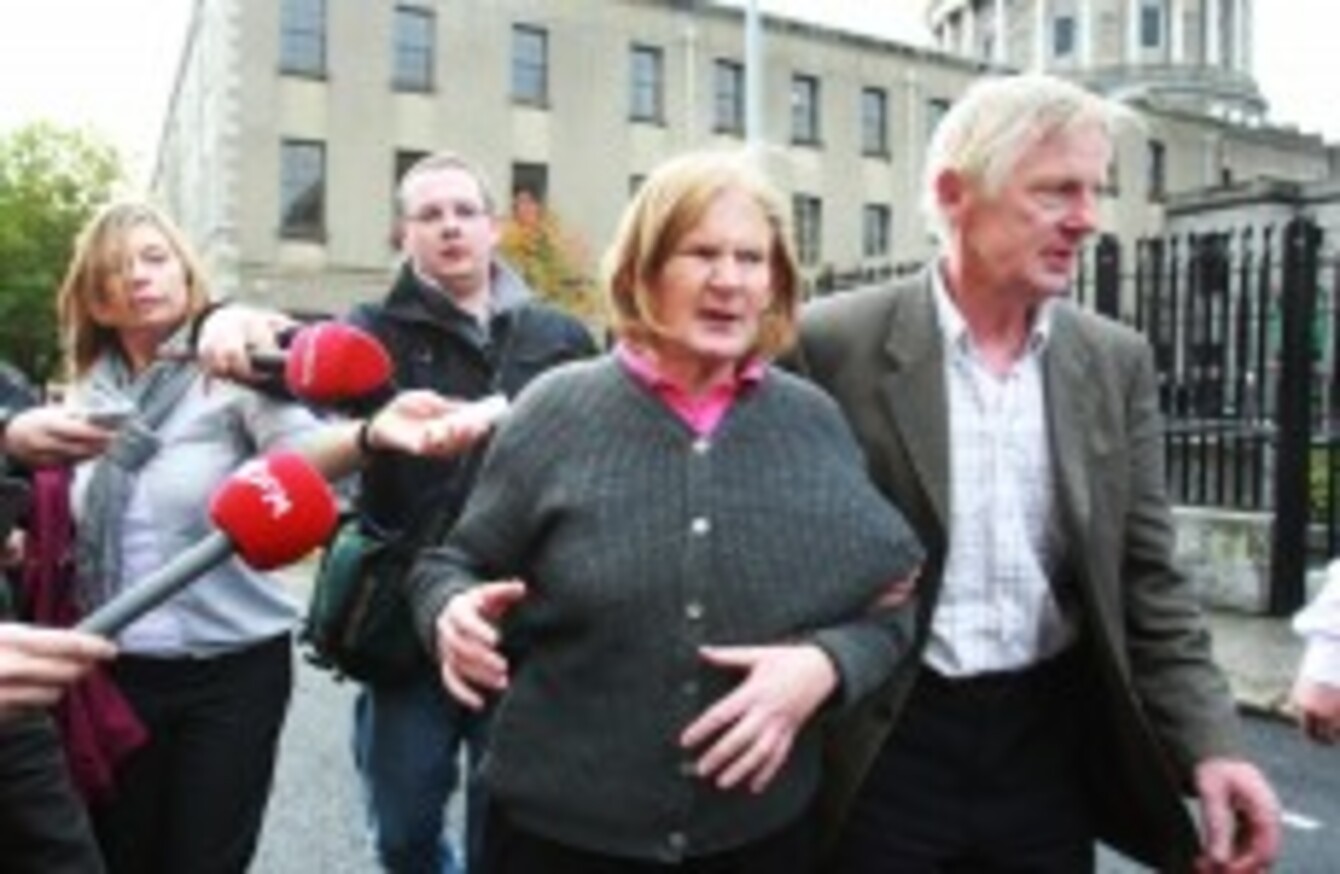 Image: Leon Farrell/Photocall Ireland
Image: Leon Farrell/Photocall Ireland
A DOCUMENTARY IS being made on Teresa Treacy, the Co Offaly landowner who was imprisoned for trying to stop workers from the ESB and Eirgrid laying an overground power line on her land.
The director of Danger Overhead Powerlines, Mia Mullarkey, has launched a fundit campaign to try and raise money to complete the short work, which is currently in the post-production stages. The money is needed to pay for footage from RTÉ and TV3 that is being used in the piece, as well as marketing, editing and bringing the film to festivals.
The 65-year-old Treacy spent three weeks in the Dóchas Centre in Mountjoy Prison for contempt of court for trying to stop workers from laying the power line on her land, and was released unexpectedly on 5 October.
Mullarkey says that Treacy "is an inspiring woman who is willing to be imprisoned again if needs be because she believes her land and trees are worth protecting".
The ESB and Eirgrid have cut some of the trees on the site, saying last year that the cutting would impact 5 per cent of the overall commercial plantation. The project has not yet been completed.
Eirgrid told TheJournal.ie:
Efforts have been continuing to reach a mutually-agreeable resolution through dialogue. We remain committed to the  completion of the project, which is critical to providing a safe, secure and reliable electricity system for the Midlands region.
It is believed that mediation talks are ongoing between Teresa and Eirgrid and the ESB. A spokesperson involved in the Teresa Treacy support group said that Treacy's land has not been visited by machines from the companies in recent months. Trees that were planted last year are now blooming this year, he said, adding that Treacy only wants underground cables to be placed on her land, if they do have to be put in place there.