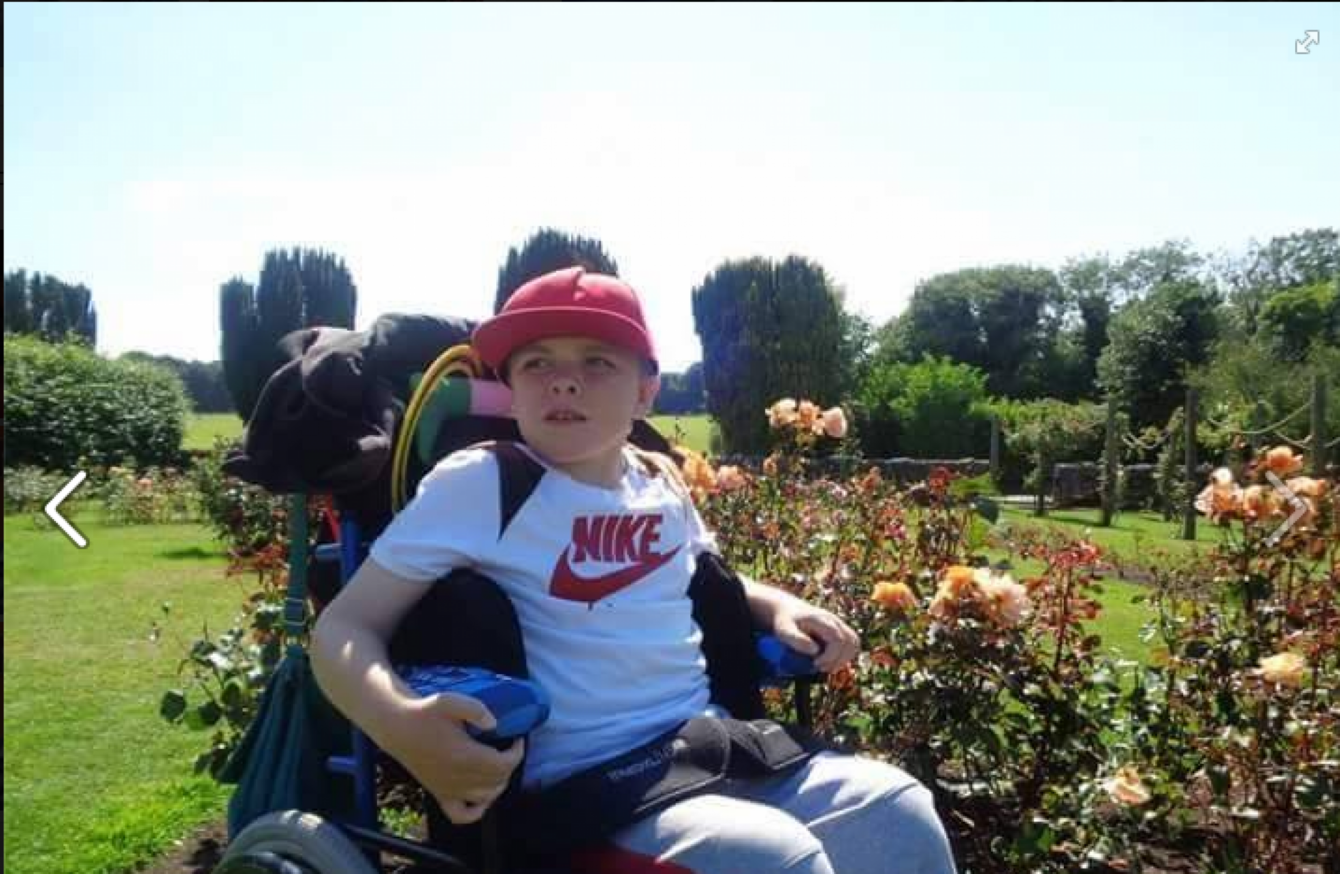 Image: Facebook/Matthew McHugh
Image: Facebook/Matthew McHugh
THE MOTHER OF a terminally ill child has asked the nation to help get her son a wheelchair accessible car so he can continue his care.
Matthew McHugh, 11, from Ballymun, north Dublin has the rare MPS Hunter's II disorder which will leave the young boy blind and unable to move.
His mother Emma, who did not know until recently that a fundraising effort had started, described how she has done everything for her son since he was born but the €18,000 she needs is one step too far.
She told TheJournal.ie: "Matthew was diagnosed with MPS when he was six months old. "It affects how your body breaks down sugars and what happens here is that Matthew can't break them down and it does continuous damage to his system. It goes after his brain, his heart, his lungs. Everywhere.
"I have done everything for him since he was born but I just can't afford that. The cheapest second hand car I've looked up is €18,000.
"We bring him down to the Laura Lynn (children's hospice), which is a fantastic place. But his condition is just getting worse and worse.
The local representatives here see a car as a luxury, not a need. But my son does need it. There's no cure for this. They don't help.
"At the moment he can walk a little distance but that's it."
Matthew's condition, which affects just 1 in 100,000 men, is deteriorating so quickly that his mother expects him to be permanently in his wheelchair by Christmas.
She added: "His vision is going and so is his mobility. This affects every part of him."
The family is organising a fancy dress night at the Regency Hotel which is scheduled to take place on 21 October.
They are hoping a large turnout will get them closer to their target.
Details for the event can be found at Matthew's Facebook page and tickets cost €10.