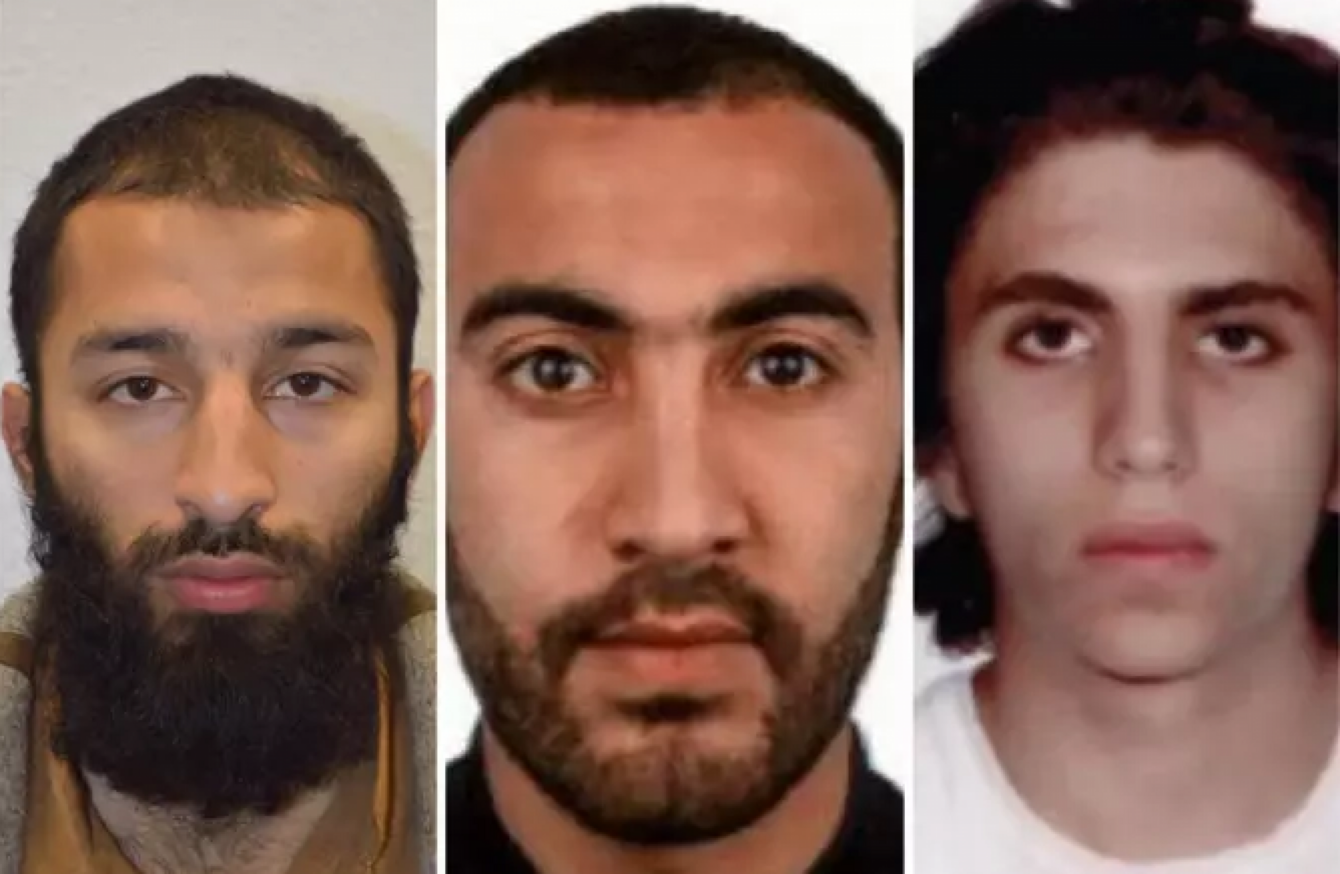 Khuram Shazad Butt, Rachid Redouane and Youssef Zaghba
Image: Met Police
Khuram Shazad Butt, Rachid Redouane and Youssef Zaghba
Image: Met Police
LONDON POLICE HAVE named the third man suspected of being involved in the terror attacks over the weekend as 22-year-old Youssef Zaghba who was from east London.
Zaghba is believed to be an Italian national of Moroccan descent and police said that he was not a police or MI5 subject of interest.
All three men involved in the attack were confronted and shot dead by armed officers within eight minutes of the first call.
The other two were named yesterday as Khuram Shazad Butt and Rachid Redouane, who had spent time living in the Rathmines area of south Dublin.
A statement from the Met Police read: "Detectives would like to hear from anyone who has any information about these men that may assist them with the investigation. They are particularly keen to hear about places they may have frequented and their movements in the days and hours before the attacks.
Detectives have also arrested a man at an address in Barking this morning, Tuesday, 6 June. , a 27-year-old man, was arrested under the Terrorism Act at approximately 08.05hrs today.