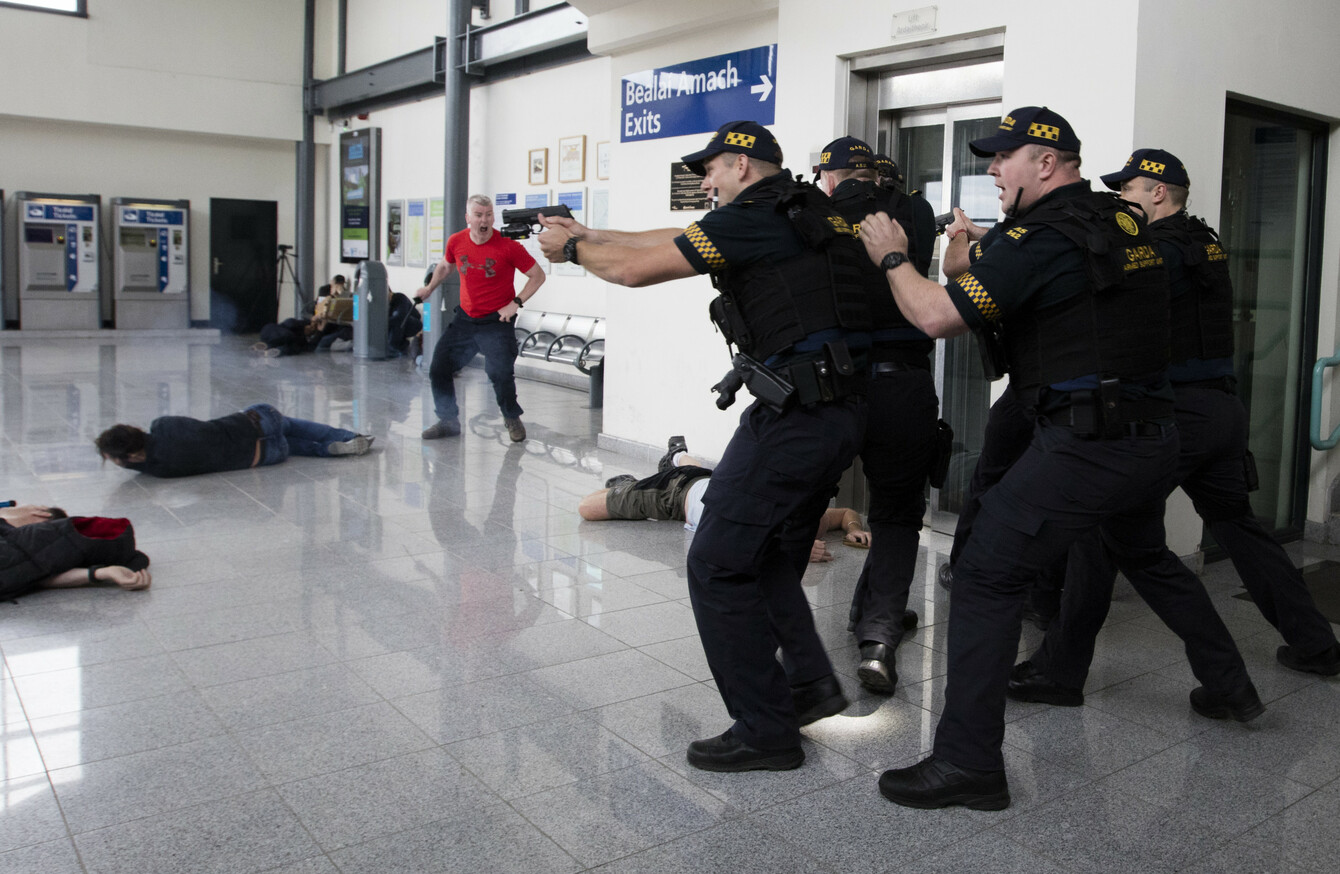 A new EU fund aims to help cities that want to build security infrastructure in public areas.
Image: Eamonn Farrell/Rollingnews
A new EU fund aims to help cities that want to build security infrastructure in public areas.
Image: Eamonn Farrell/Rollingnews
THE IRISH GOVERNMENT should apply for a new EU funding scheme which aims to protect public spaces from terror attacks, according to Fine Gael MEP Deirdre Clune.
The EU Commission has announced a new funding scheme which aims to address the "vulnerabilities" of open spaces in cities around Europe which might be targeted by terrorists.
Clune said the Irish authorities should apply for the money to help protect cities like Cork, Dublin, Limerick and Galway.
The new funding is available to all EU member states who want to protect their public spaces and make them less susceptible to terror attack. It's envisaged the money could be used to construct barriers and physical infrastructures in public areas that could prevent attacks.
The measures are sadly necessary, with terrorists increasingly targeting public and crowded spaces, as shown by the recent attacks in Barcelona, London, Manchester and Stockholm, said Clune.
Countries can now make applications to access the €18.5 million fund. In 2018, a further €100 million will be made available to support cities investing in security solutions.
"This funding may go towards construction works to make our open spaces in our cities less vulnerable to terror attacks. The measures also include an Action Plan to step up EU level preparedness, resilience and coordination against attacks involving chemical, biological, radiological and nuclear (CBRN) substances," said Clune.
Questions have been raised about how prepared Ireland is for a terror attack.
The gardaí and the Defence Forces are working to prevent any attack here and have detailed preparations in place.
Taoiseach Leo Varadkar has expressed his intention to create an Irish version of the UK's COBRA (Cabinet Office Briefing Room A) committee, which sees the meeting of many ministers (together with senior civil servants and intelligence chiefs) in response to national emergencies – the idea being to effectively respond to a crisis and coordinate government response as quickly as possible.
The option of such a committee was previously discussed in the Dáil in April of this year, and was in fact first mooted on that occasion by Labour leader Brendan Howlin, who argued it is "appropriate that we would have our own prime ministerial command centre to deal with any emergency that might arise".
It's envisaged the committee which will give greater political input into this preparation.
Clune said EU funding of this kind will aid Ireland in its preparedness against terrorism and will help protect Irish citizens.