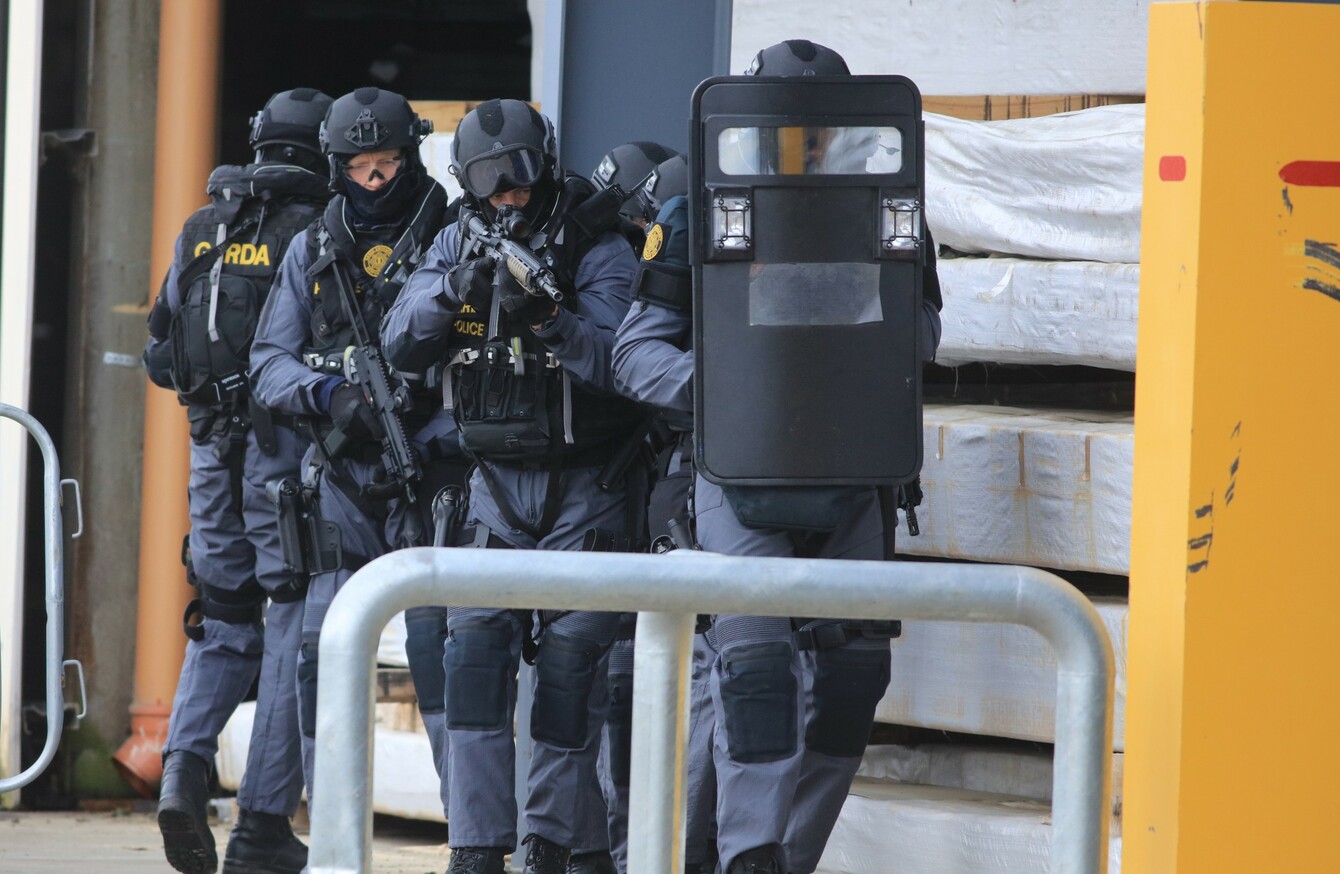 Image: Eamonn Farrell/Rollingnews.ie
Image: Eamonn Farrell/Rollingnews.ie
AN ADDITIONAL €55 million has been allocated to specifically address the threat of international terrorism.
Justice Minister Frances Fitzgerald said that the money will be used so specialist garda units can receive the training required. The money would also be used to procure more equipment.
Fitzgerald said that Ireland is "not immune" to the threat of terrorism but that an attack was "unlikely".
She said: "The current assessment of the threat is that while an international terrorist attack on Ireland is possible, it is not considered likely. Nor is there at present any specific information that an attack on Ireland is planned.
The level of threat from this source is kept under constant review by An Garda Síochána, particularly in the light of ongoing developments and the current international situation.
"I secured additional funding of €55 million which included additional sums specifically to support the force's capabilities and actions to counter international terrorism, including equipment and training."
Fitzgerald also said there is concern about a number of people who have sympathies with international terror groups. TheJournal.ie understands that these people are being monitored by a number of different garda intelliegenec units and all information is being shared with the relevant organisations.
She added: "While there are a number of persons here whose activities in support of extremism give rise to concern they will continue to be monitored closely by the garda authorities and all appropriate measures will be taken in this regard."
Last month, Taoiseach Enda Kenny said gardaí and defence forces are doing everything in their power to prevent an attack in Ireland similar to the recent attack in Berlin.
Twelve people were killed when a 40-tonne lorry, driven by a Tunisian asylum seeker, rammed through a crowded Christmas market.
Kenny told reporters he hopes "nothing like that would happen here". However, he said "these things can happen".
"You can ever rule anything out, but we like to think that in this country people are vigilant that we're careful and that we'll do everything we can to protect our citizens," he said.
We are very careful in the alertness of our security forces – gardaí and defence forces – who make every effort possible to see that people are protected and that lives are protected in that regard.