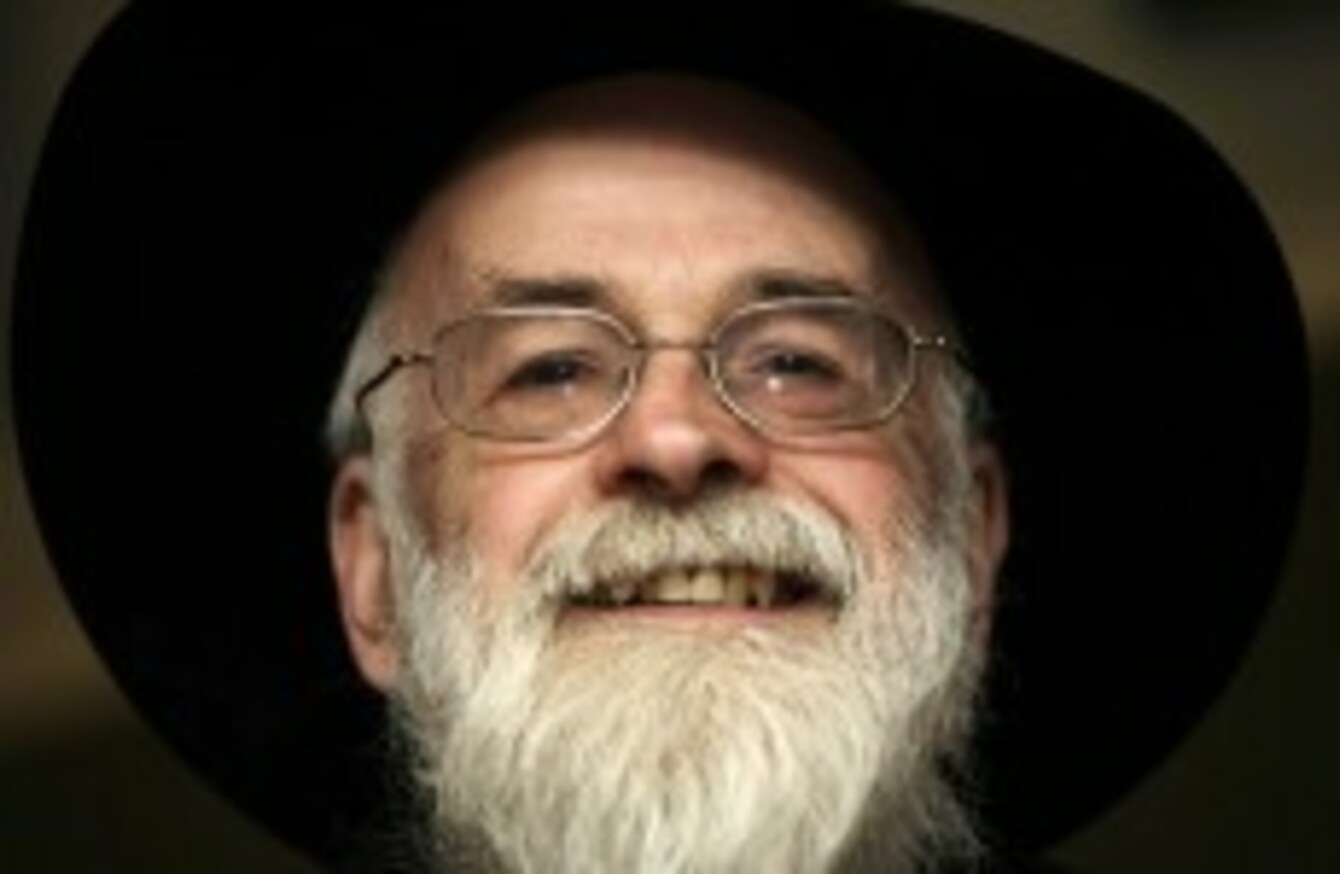 Image: PA Archive/Press Association Images
Image: PA Archive/Press Association Images
Updated 11pm
AUTHOR TERRY PRATCHETT, who was renowned for his fantasy novels, has died at the age of 66.
His death was confirmed by his publishers, who described him as "one of the brightest, sharpest minds" in the world.
The writer died at his home surrounded by his family earlier today. He had been diagnosed with Alzheimer's disease eight years ago.
Pratchett, who sold over 85 million books worldwide, was best known for his long-running series of Discworld comedy fantasy novels, which blended influences as diverse as JRR Tolkien, Douglas Adams and Spike Milligan.
"As all who read him know, Discworld was his vehicle to satirise this world: he did so brilliantly, with great skill, enormous humour and constant invention," said Larry Finlay, the managing director of Transworld Publishers.
Pratchett had faced his Alzheimer's diagnosis with bravery and wit, describing it as an 'embuggerance', and continuing to write and campaign even as his condition worsened in recent years.
He completed his last book in the summer of 2014.
His official Twitter page said Pratchett had "taken Death's arm".
He leaves behind his wife Lyn and their daughter Rhianna.
Originally published 3.13pm