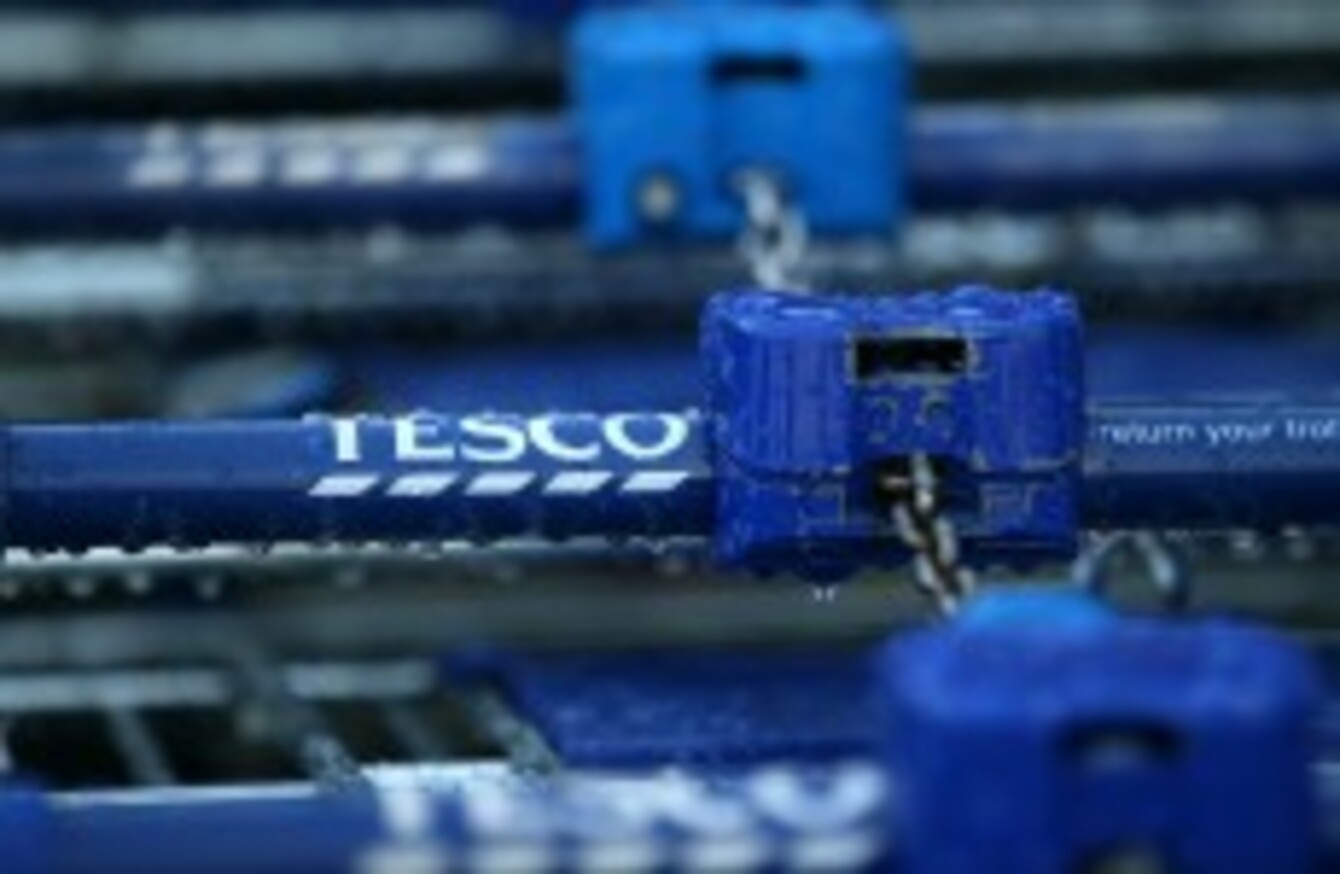 Image: Andrew Milligan/PA Archive
Image: Andrew Milligan/PA Archive
DESPITE THE POSITIVE noises from its head about business starting to turn around, Tesco has had another forgettable six months of trade in Ireland.
The supermarket giant, which remains the biggest chain in the Republic, had its operating profits from all territories drop more than 50% over the half-year to late August for a return of £354 million (€481 million).
Results out today showed the plunge in profits for the UK and Ireland was even more severe – down almost 70%.
The falling value of the euro against the pound delivered large slides in Tesco's total sales in both the Republic and mainland Europe, but even a direct comparison revealed the company continued to lose trade.
Click here for a larger version
Like-for-like sales in Ireland fell 3.7% for the first half-year when compared to the same period in 2014, the worst performance of any territory for which the company breaks out figures.
That compares to a 6.9% drop during the second half of its last financial year, indicating the grocery chain had at least been able to slow the rate of sales decline.
Click here for a larger version
Sustained improvement
The latest survey figures from Kantar Worldpanel Ireland backed up the trend, showing Tesco enjoying its first increase in sales over a 12-week period since March 2013.
CEO Dave Lewis said the company had "delivered an unprecedented level of change" over the past 12 months .
The first half results show sustained improvement across a broad range of key indicators," he said.
The company also said it had made a "significant investment" in Ireland to make sure its customers got the most competitive offering possible.
Tesco has been suffering amid fierce competition from rivals, particularly the rapid rise of German discount chains Lidl and Aldi in Ireland, and the continued fallout from an accounting scandal.
Earlier this year it also recorded its biggest-ever loss after colossal write-downs on the values of its property portfolio and Chinese operations.
Meanwhile, the company revealed in May that it was axeing its Christmas bonus for thousands of Irish staff on the back of a poor local performance.