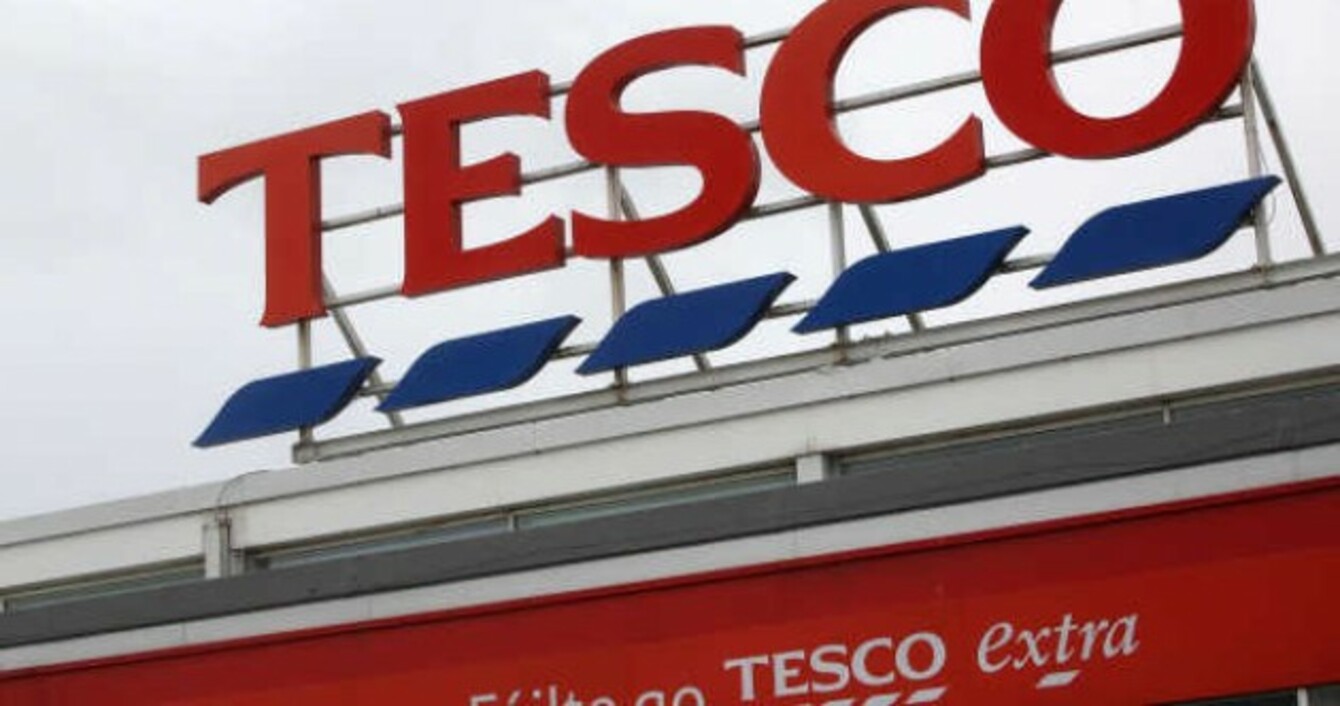 TESCO SHOPPERS IN the UK will see the price of their shopping automatically reduced if branded items are more expensive than the supermarket's competitors.
However, the move is not going to be put in place for Tesco shoppers in the Republic of Ireland.
The new 'Brand Guarantee' scheme, which offers an immediate price match at tills, was first rolled out in Northern Ireland.
The supermarket says it's "guaranteeing to customers they will never pay more for their branded shop compared with other leading supermarkets".
Customers will automatically get the difference deducted off their bill immediately, both in store and online. Crucially, the scheme will also price match against promotions at Tesco's main competitors.
When asked if there are any plans for the store to introduce the plan here, Tesco released a statement to TheJournal.ie stating that its pricing strategy is based on local customer feedback:
"Our customers have told us that they want simple value prices on the everyday products that matter most to them. Over the past year, we have invested significantly in reducing the price of hundreds of everyday items through Staying Down prices and the customer response to this has been really positive.
We are confident that our upfront investment in prices at the shelf edge is the right thing to do for our customers because we are seeing it in stores every day with an uplift in transactions and volumes as customers respond positively.
However, Tesco UK and Ireland CEO Matt Davies described the response from Northern Ireland customers as 'overwhelmingly positive'. 

The initiative has already been trialled in Northern Ireland over the last few weeks, with overwhelmingly positive feedback from both colleagues and customers.
"We're working hard to make the shopping trip that little bit easier for customers, with simple, affordable prices you can trust. Brand Guarantee is one more way we are taking the hassle out of a trip to the supermarket or an online shop."