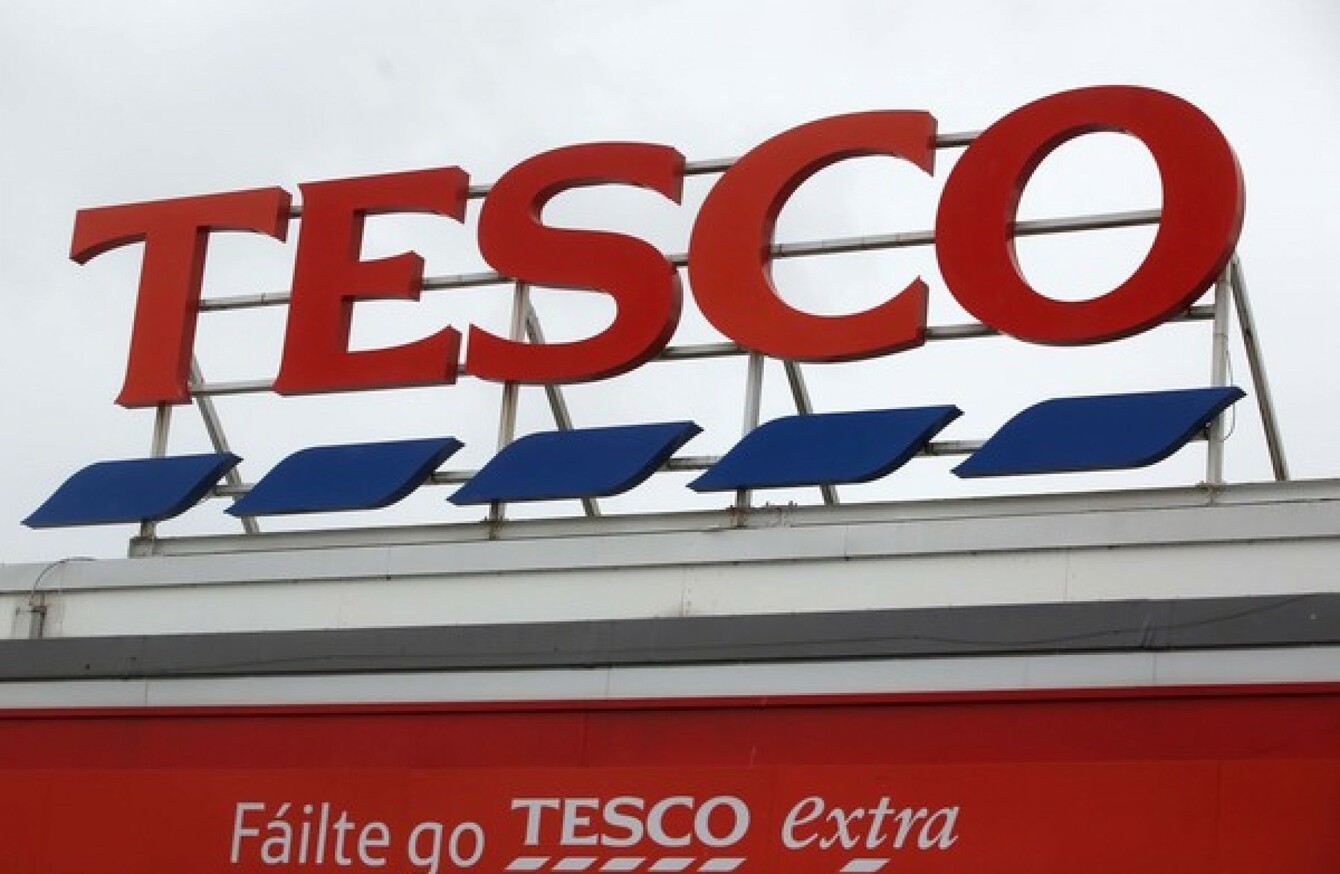 Image: Sam Boal/Rollingnews.ie
Image: Sam Boal/Rollingnews.ie
Updated 1.20pm
TESCO WORKERS AT nine branches across the country are set to go on strike from next Tuesday 14 February, and the Mandate Trade Union has warned that the strike would continue for "an indefinite duration".
The company asked all staff who had been working there since before 1996 to sign up to contracts for greatly-reduced pay. Last April, union members voted overwhelmingly to strike over a two-tier contract system the company was reportedly hoping to instate.
Possible industrial action was delayed through the intervention of the Workplace Relations Commission (WRC), but allegations have surfaced that Tesco are planning to initiate the same Labour Court recommendations that staff rejected last year.
Mandate, which says it represents more than 10,000 workers at the company, is calling on Tesco to guarantee that no changes to existing contracts will be made without agreement.
A spokesperson for Tesco Ireland told TheJournal.ie that the company had "exhausted the State industrial relations process" and said that ball was now in Mandate's court to abide by the Labour Court's recommendation.
The nine Tesco stores set to be affected are:
Baggot Street Lower, Dublin 2
Ballyfermot Road, Dublin 10
Vevay Road, Bray, Co Wicklow
Clearwater Shopping Centre, Finglas, Dublin 11
Rear Main Street, Deanscurragh,  Co Longford
Navan Town Centre, Co Meath
O'Connell Street, Abbeyquarter North, Co Sligo
Manor West Retail Park, Tralee, Co Kerry
Tullamore Retail Park, Cloncollig, Co Offaly
The union accuses the company of never justifying the cuts to their workers' conditions of employment and that their actions against around 250 workers who have given more than 20 years of service was an "abuse of power".
John Douglas, Mandate general secretary, said: "Tesco workers in Ireland who have worked with the company for more than 21 years, and are already classified as low-paid on slightly more than €14 per hour, are being told to accept imposed changes to their contracts or get out the door.
No worker wants to go on strike, but our members recognise that if Tesco can get away with tearing up contracts of employment without agreement for pre-1996 staff, it'll be the 3,000 workers on post-1996 contracts who are currently on a higher hourly rate of pay next.
More ballots on industrial action will take place tonight, which could mean that the number of stores affected by the strike could rise to 15.
In the Dáil last week, Independents4Change TD for Dublin South Central Joan Collins raised the potential of strike action during Leaders' Questions in Dáil Éireann and claimed that Tesco plans to bypass Mandate and 'unilaterally impose pay cuts of 15% on the company's longest-serving workers'.
Collins further claimed that those workers are facing a 15% pay cut, and that the move is part of a larger plan, known as 'Project Black', which "aims to get rid of 1,200 of the most secure and well-paid jobs in the company". She described such actions as "both worrying and unnecessary".
A Tesco statement said: "The Labour Court has issued a very clear Recommendation which sets out the path for resolution.
Tesco has accepted the Labour Court Recommendation in its totality even though it was beyond what we believed was affordable. Mandate has rejected it.
"Our business must be able to meet the needs of our customers but terms and conditions nearly quarter of a century old do not take account of the growth of late night, weekend and online shopping and create unfairness as hours are not evenly spread out."