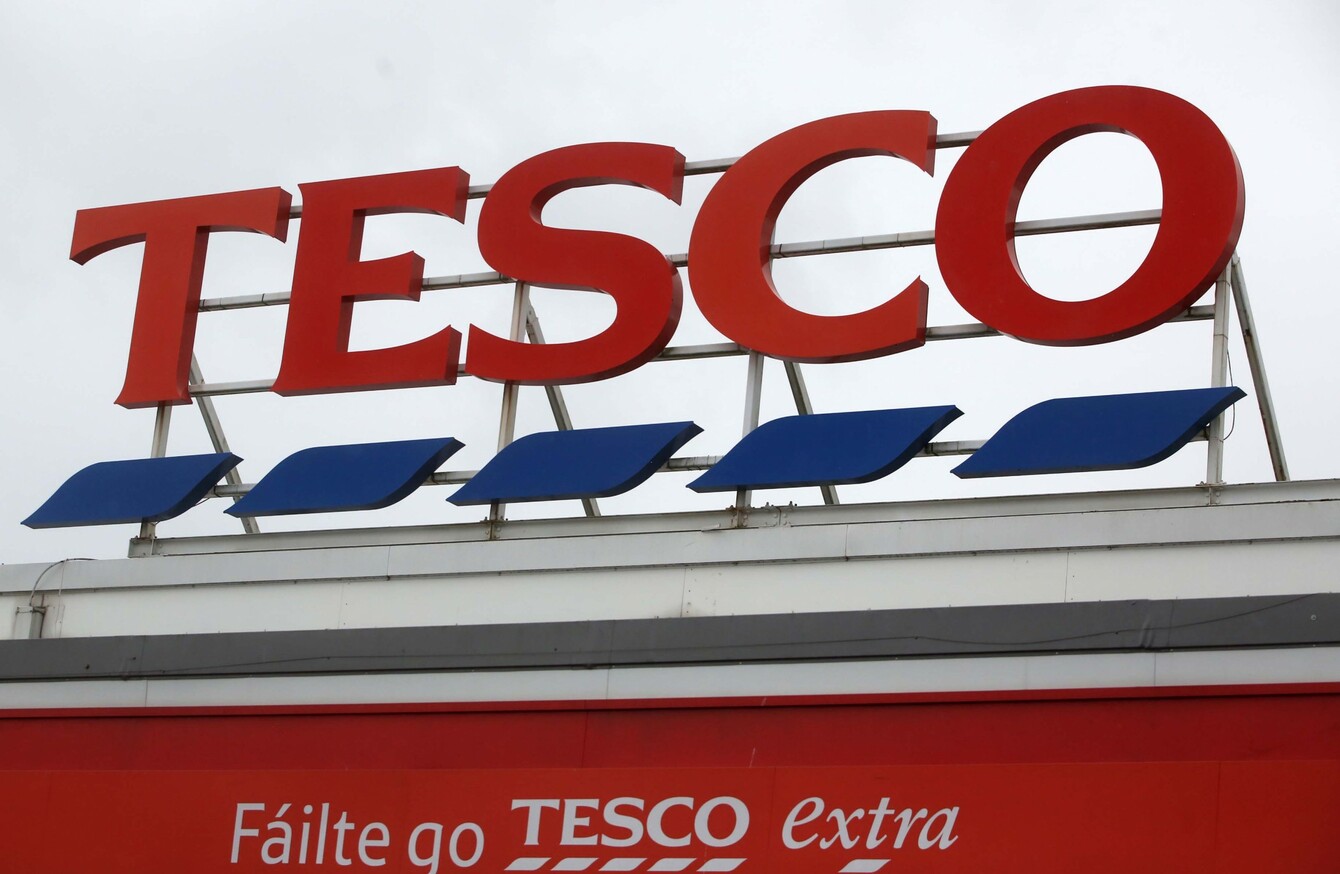 Image: sam boal
Image: sam boal
A STRIKE PLANNED at Tesco stores tomorrow has been called off.
The national strike has been deferred following intervention from the Workplace Relations Commission (WRC), trade union Mandate said today.
It said in a statement that both parties will now attend the WRC:
in an effort to resolve the issues in dispute under the provision that all agreed procedures between the union and the company will be fully exhausted should agreement not be reached at the WRC.
It said that Tesco will not set any further dates for the implementation of contract changes and Mandate have therefore deferred their intention to proceed with industrial action.
In the meantime, Mandate and Tesco have agreed that no hostilities between the parties will take place until those procedures have been fully exhausted.
Staff members are told they should report for work as rostered tomorrow.
Tesco said that this afternoon the WRC extended an invitation to Tesco and the trade unions to attend a fifth conciliation meeting on Friday 27 May.
The aim is to try reach agreement on the terms for the proposed changes to the company's pre-1996/97 contracts, which affects around 300 members of its 14,500 workforce.
We have accepted this invitation and we understand that the trade unions have as well. Mandate has cancelled its planned industrial action for tomorrow, Thursday 26 May.
What are the issues?
Workers at 70 stores across the country were due to take strike action due to their concern over new contracts for workers on pre-1996/1997 contracts.
When the dispute got underway there were around 1,000 workers on pre-1996 conditions.
Since then around 700 of them have taken a voluntary redundancy package, leaving 300 still with the contracts at stores across Ireland.
The reason, according to Tesco, that these contracts are an issue is that they suit the way that supermarkets were run 20 years ago, when weekend and night opening was much less common.
Staff on the pre-1996/97 contracts are not required to work at nights or on weekends – something which the company says impacts on customer service.
Speaking on RTÉ's Morning Ireland this morning, Christine Heffernan, the director of corporate affairs at Tesco Ireland, said that even though this was a tiny fraction of the company's 14,500 workers, concentration of staff still meant that it was important for the contracts to be changed.
However, this has been disputed by Mandate – which has said that the management of the store has "failed to provide any evidence to justify making changes to workers' conditions of employment without agreement".
One worker who spoke to TheJournal.ie before the strike was called off said that some Tesco employees were "terrified" of the changes, and by the uncertainty of the situation.
#Open journalism No news is bad news Support The Journal

Your contributions will help us continue to deliver the stories that are important to you

Support us now
And what is going to change?
According to Tesco, workers are being offered a deal which will lead to a "fairer workplace".
The offer being extended to staff accepting a partial buyout of their contract includes:
Protection of a 5% share bonus award
Will maintain their pay rate inclusive of a recent 2% pay increase
Will include a 2% backdated payment to April 2015 in response to a 2015 pay claim
Compensation on loss of earnings up to 1.5 times the annual loss.
Mandate takes a different view of things, and says that – despite these provisions – overall annual net income is not guaranteed, and that the changes could result in 15% – 35% pay cuts.
Speaking yesterday, Heffernan said that the the average payout to workers who had accepted voluntary redundancy had been €100,000.
Responding to this, a spokesperson for Mandate said that it had been excluded from discussion on redundancy payments and could not say whether any figure was correct.
Tesco is the largest private sector employer in the Republic of Ireland, with around 14,500 workers spread across 148 stores.
- Additional reporting Michael Sheils McNamee